Why Rashida Jones Really Left 'Parks and Recreation'
For seven seasons Parks and Recreation graced our television screens, giving us its light-hearted humor and having us all wish we had grown up in Pawnee, Indiana. But Rashida Jones, who played Ann Perkins, only stuck around for six of those seasons. She and co-star Rob Lowe left at the same time — but why did she say goodbye before the others?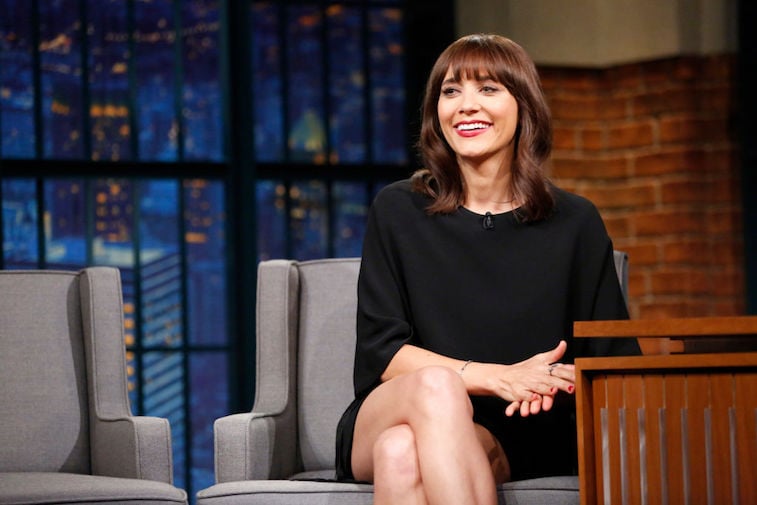 Ann Perkins was Leslie Knope's right-hand woman
In the premiere episode of Parks and Rec, Leslie Knope (Amy Poehler) and Ann Perkins (Rashida Jones) hadn't met yet. Perkins attends a town hall meeting, led by Knope, after her boyfriend, Andy Dwyer (Chris Pratt), fell into a pit in town and broke both of his legs. Jones, who is a nurse, meets Knope at the meeting, and she and Knope become best friends.
Over the next six seasons, both characters go through plenty of change. Perkins and Dwyer broke up, and she ended up with Chris Traeger (Rob Lowe). Knope married Ben Wyatt; Perkins and Knope were there for each other through everything. Eventually, though, Perkins was cut out of the show.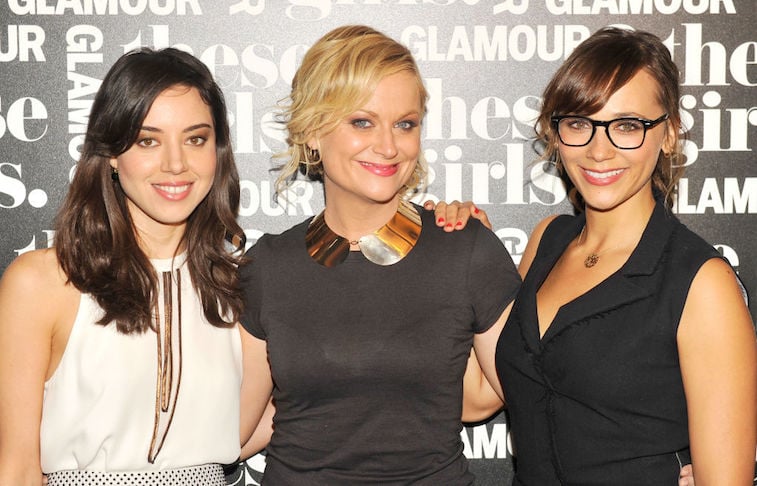 Jones said she left the show to get into production
After season 6, Perkins and Traeger both decided to move away from Pawnee to raise their new baby in Ann Arbor, Michigan, closer to Perkins' family. In real life, though, Jones and Lowe were both actually leaving to pursue new career opportunities.
After years on Parks and Rec, Jones wanted to step further away from the acting sphere and focus more on the writing and production side of entertainment. At the time, she had received various opportunities on the production side of the industry, and she didn't have time to do everything while still filming the show.
The producers had always planned for Jones to leave the show
There was another reason Jones left the show: Her character was actually cut. Executive producer Mike Schur told HuffPost in 2019 that he had always wanted Perkins and Traeger to exit the storyline at some point. Since Jones was considering leaving, it worked out that she and the producers mutually decided to part ways.
"We had the idea creatively to sort of move in that direction and it totally dovetailed and aligned with what the two actors envisioned for themselves in their careers. So it's a big, happy, mutual hug-fest celebration," Schur said. He also noted that it had nothing to do with cutting production costs.
Jones joined the rest of the cast for their recent 10-year reunion
Though Jones left Parks and Rec halfway through season 6, she was still an integral part of the storyline for the majority of the show's life. And when the cast planned to host a panel in honor of the show's 10-year reunion, Jones attended. She also appeared in the Parks and Rec reunion episode back in April, which raised money to help provide more resources during the height of the coronavirus pandemic.
To this day, Jones and Poehler are still close friends, and the rest of the cast seems to have nothing but love for each other.