Why Rebel Wilson Is the Ideal Host for 'Pooch Perfect'
From Pitch Perfect to Pooch Perfect, Rebel Wilson is showing her range as an entertainer. Premiering as host of the pet grooming reality show the Isn't It Romantic star apparently has plenty of experience to draw from when it comes to canine competitions. Wilson revealed how her current gig is sort of a return to her family business.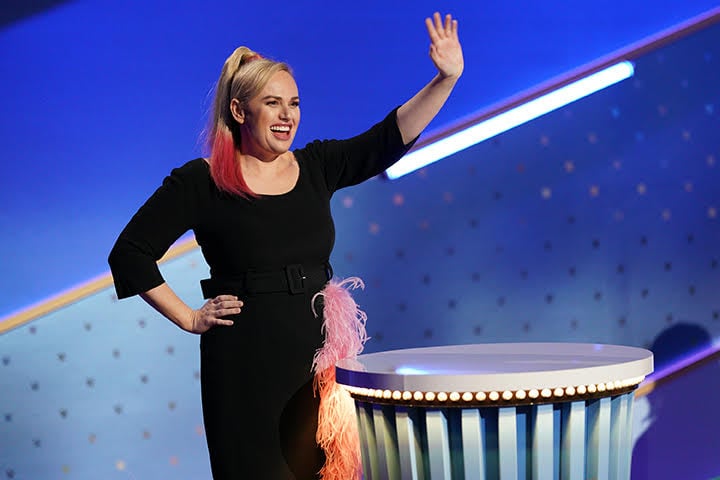 'Pooch Perfect' brings canines to reality competition
The dog grooming reality competition debuted on ABC on March 30. The series showcases the top pet stylists in the country who complete assigned challenges with the help of their assistants. Two specific challenges – the "Immunity Pup-pertunity," and the "Ulti-Mutt" Challenge Showdown – are presented to contestants each week, where they must transform their precious pups. 
Teams try to avoid elimination every week, and compete to make the final competition. An impressive cash prize and the coveted Pooch Perfect trophy are awarded to the winner.
Real Housewives of Beverly Hills alum Lisa Vanderpump serves as a judge, along with celebrity dog groomer Jorge Bendersky, and veterinarian Dr. Callie Harris. Wilson raved over the area for the dogs that is somewhat of a canine Shangri-La.
"It's, like, this amazing lush playground," the Pooch Perfect host explained to Forbes in March 2021. "It's got treats galore – It's got all of these activities for the dogs, and that's where the dogs would all hang out. It was their literal green room at the studios where we filmed."
'Pooch Perfect' is a perfect fit for Rebel Wilson
Fans of the The Hustle star may not realize that she comes from a long line of dog enthusiasts, who have made a career out of canine handling. 
"I guess what a lot of people don't know about me is that I am a fourth‑generation dog show‑er," Wilson said. "My great-grandmother started The Beagle Club of Australia, and every weekend of my childhood I was going to dog shows. I was personally a junior handler and showed dogs and groomed dogs. So, dogs have just been such a huge part of my life."
Wilson sees her role as host as a mix of canine expert and ice breaker for contestants, bringing comic relief to ease the pressure. She also revealed that she may get a bit sneezy at times when around the four-legged talent. 
"I'm actually allergic to dogs," Wilson said. "I'm a huge fan of reality TV, but my job on this show is a little different, [as I'm bringing] the comedy in the show."
Rebel Wilson's mom 'cried' over her daughter's choice of career
Wilson's mother is still in the dog show profession, and was apparently distraught when her daughter told her she wasn't going to follow in her footsteps.
"My mom was devastated when I chose not to continue the family legacy," Wilson remarked. "She's now a renowned international all‑breed dog show judge."
Sharing her dreams of acting, Wilson recalled her mother's reaction upon hearing of her career path.
"When I told her I wasn't going to continue in the family business and try to be an international movie star, she cried,'" Wilson said. "I had to tell her in a public place so she wouldn't do anything too crazy. But, yeah, I guess she's all right with it now." 
Watch ABC's Pooch Perfect on Tuesdays nights.