Why Reese Witherspoon Would Rather Be 'Funny' Than 'Sexy'
Reese Witherspoon has been acting for almost 30 years, and her career has included both popular and critically acclaimed hits. Witherspoon has come a long way from the expectations people had of her when she was a fresh-faced star.
Some actresses might worry that means they are starting to be over the hill and less desirable. But that doesn't bother her. For the smart and strong Witherspoon, she'd rather be appreciated for more important qualities than her sex appeal anyway.
Reese's career started early
Witherspoon started acting young, landing the starring roll in the movie The Man in the Moon when she was only 15. When she graduated high school she considered abandoning acting to pursue a career in medicine, but in the end, acting won out.
She worked steadily from very early on, starring in such movies as Pleasantville (1998), Election (1999), and the smash hit Legally Blonde (2001). She had been so convincing as the strident Tracy in Election that her manager told her she'd have to "dress sexy" if she wanted to land the role in Legally Blonde.
Witherspoon obviously managed to convince the dubious studio executives to give her the part, but these days she can't imagine following that advice.
In 2005 Witherspoon proved her acting chops in the Johnny Cash biopic Walk the Line, which won her an Oscar. Unfortunately, around that time she experienced a little bit of a lull in her career, something she attributes in part to her emotional struggle after her divorce from fellow actor Ryan Phillippe.
Reese Witherspoon's second act
After a few years of lackluster projects, Witherspoon was frustrated that she couldn't find the kind of complex roles that she loved. She'd remarried by this time, to a talent agent named Jim Toth. Toth knew that Witherspoon is an avid reader, and he suggested that she create the roles she was looking for by optioning novels that she loved.
In 2012 Witherspoon launched Pacific Standard, a production company, and she dove into bringing books she loves to the screen. In 2014 she produced Gone Girl and both produced and starred in Wild. The success of her new projects revitalized her career, and she's been busy ever since — and even better, busy with the kind of roles she loves.
Her thoughts on being sexy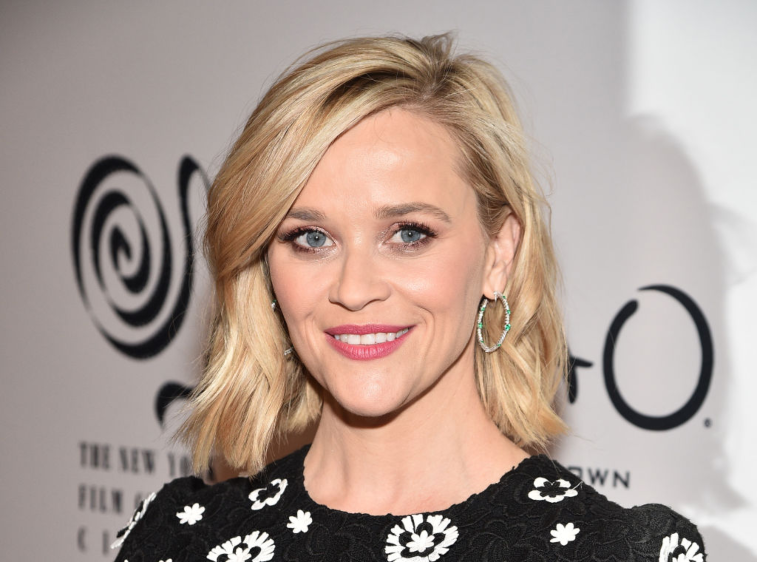 It's hard to imagine someone telling Witherspoon that she needs to look sexy to land a part today. As beautiful as she is, her remarkable paycheck isn't based on her sex appeal.
And Witherspoon thinks that is just fine. As she said in a recent Vanity Fair interview: "I'm okay with that because that's not how I wanted to be viewed. That's not how I see myself. I always say, 'Funny doesn't sag.' I always just wanted to be funny, you know? And you can't be rendered obsolete if you just keep being funny."
Witherspoon's career is anything but obsolete. Last year she wrapped up work on the Apple TV+ dramedy series The Morning Show. She has a starring role in Little Fires Everywhere, the adaptation of the novel by Celeste Ng, that was just released on Hulu.
Whether she's making us laugh or cry, Witherspoon has managed to build an amazing career that grows with her. Later this year she'll appear in Legally Blonde 3, reprising her iconic role as Elle Woods.
After almost 20 years since the first time she played Elle, no one is asking her to prove she's sexy enough this time around. She's not only as beautiful as ever, but she only gets funnier as the years go by.