Why Rege-Jean Page Turned Down Multiple Requests to Appear in 'Bridgerton' Season 2
Rage-Jean Page's portrayal of Simon Basset, Duke of Hastings, made him a Bridgerton standout. Fans are still processing the fact that he's not returning for season 2. Aside from the fact that Page was only set to complete one season, sources close to production revealed that he's focusing on his burgeoning film career.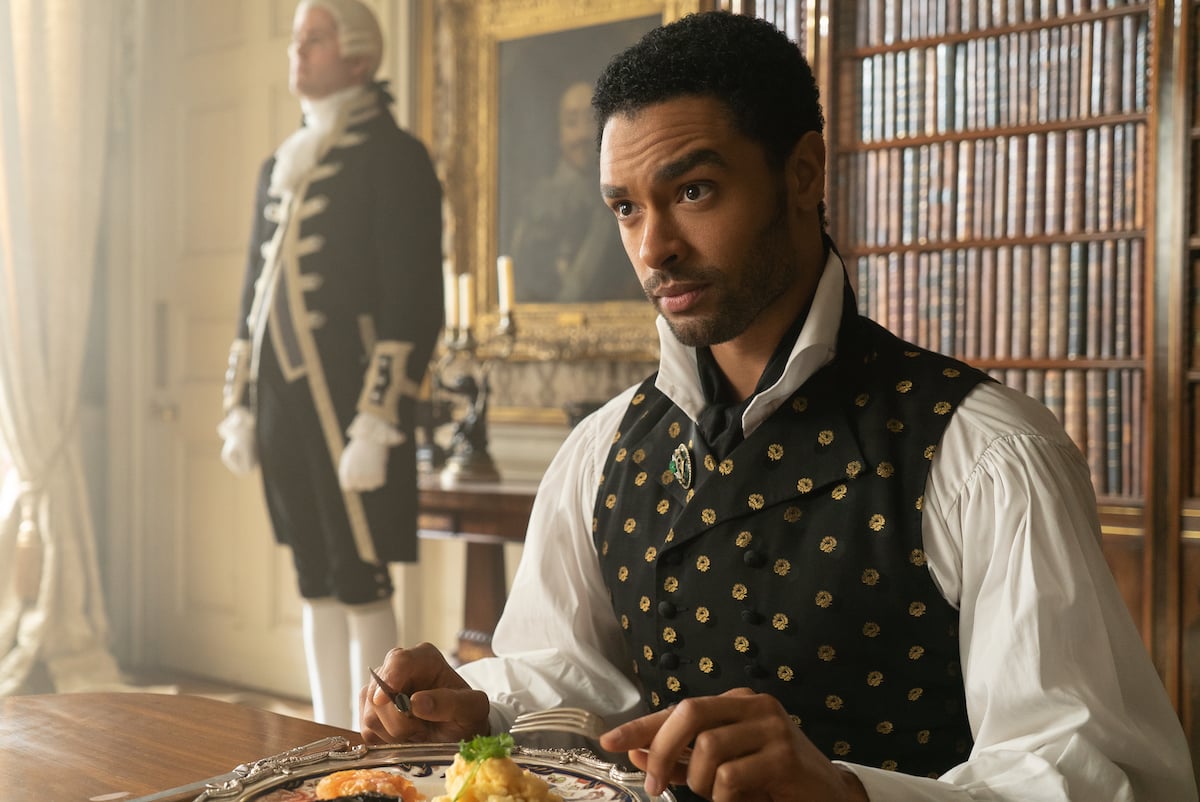 Page reportedly turned down thousands of dollars to appear in season 2. His schedule is too busy to split time between filming on location for Bridgerton.
Rage-Jean Page speaks on his exit from 'Bridgerton'
Bridgerton fans were shocked by an Instagram post announcing Page's exit. Per a Lady Whistledown gram, Page is not returning for a sophomore season.
"While all eyes turn to Lord Anthony Bridgerton's quest to find a Viscountess, we bid adieu to Regé-Jean Page, who so triumphantly played the Duke of Hastings," the announcement reads. "We'll miss Simon's presence onscreen, but he will always be a part of the Bridgerton family."
In an interview with Variety, Page explained that his contract on the show was only for one season as he is only a primary character in the first book.
Related: Regé Jean-Page Reveals Why He's Leaving 'Bridgerton' After Just One Season
"It's a one-season arc. It's going to have a beginning, middle, end—give us a year," Page said. "[I thought] 'That's interesting,' because then it felt like a limited series. I get to come in, I get to contribute my bit, and then the Bridgerton family rolls on."
Though he won't appear on the show in season 2, he says fans should be happy for a first season closure.
"One of the things that is different about this [romance] genre is that the audience knows the arc completes," he said. "They come in knowing that, so you can tie people in emotional knots because they have that reassurance that we're going to come out and we're going to have the marriage and the baby."
The actor was asked back for season 2 but is focused on his budding film career
Despite only signing on for one season, The Hollywood Reporter reveals that show executives invited him back to participate in season 2. The decision came after executives saw Page's popularity on the show. Page was reportedly asked to appear in up to five episodes – and was offered $50,000 per episode, but he turned it down.
Sources tell the media outlet that Page is "laser-focused" on his burgeoning film career. He previously worked with Shondaland on ABC's two-season legal drama For the People. Page recently wrapped filming the Russo brothers' Netflix film The Gray Man. He is gearing up to star in Paramount's big-budget Dungeons and Dragons feature.
Related: 'Bridgerton' Season 2: Another Newcomer Added to the Cast as Regé-Jean Page Exits
Sources also say that Page's camp has also been flooded with film offers following his breakout role in Bridgerton. He recently received critical praise for his February hosting of Saturday Night Live.
Page's Bridgerton co-stars are said to have known about his one-year contract. Show executives are not closing the door to Page appearing in future seasons if his schedule permits.
Filming for season 2 of Bridgerton is currently underway.