Why 'RHOA' Star Eva Marcille's Ex Was Denied Custody Of Their Daughter
The child custody case against Eva Marcille from her ex, Kevin McCall, has come to an end…at least for now. He battled for an amended child custody arrangement for with the former model over their daughter, Marley Raye. The two had a contentious breakup that included claims of domestic violence, stalking, and harassment.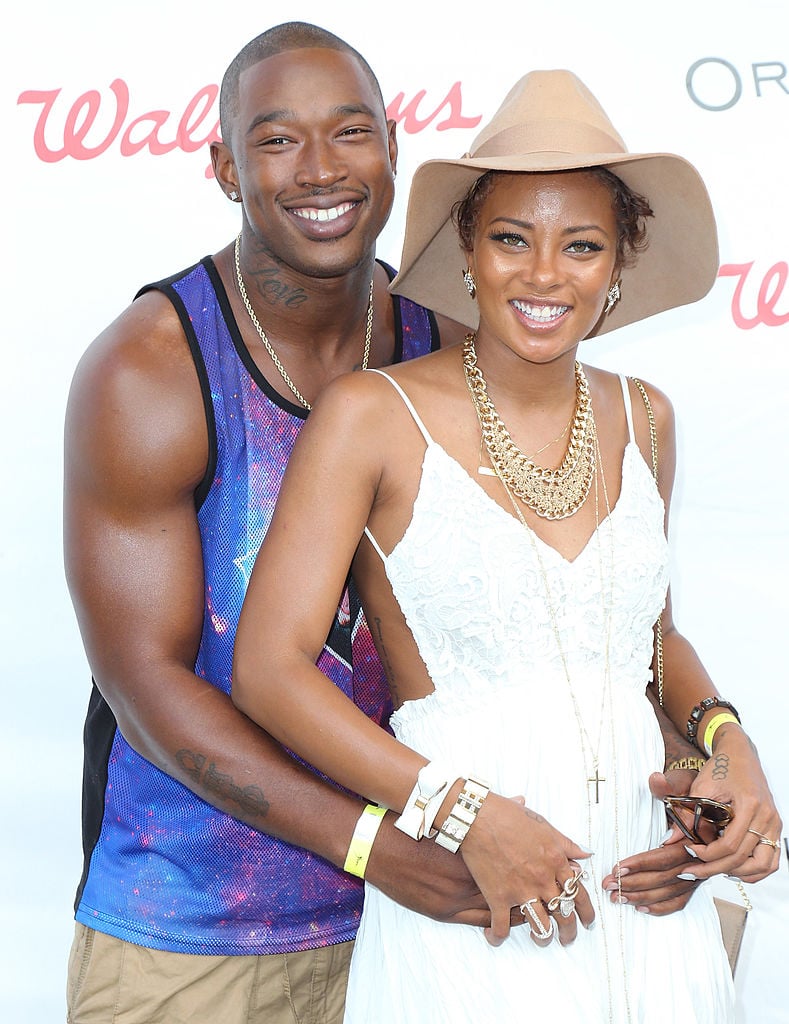 McCall claimed that he had a lack of access to their daughter, while Marcille denied he'd ever tried to maintain a parental relationship with Marley Raye. A judge recently sided with Marcille and denied his request.
Kevin McCall petitions for a new custody arrangement with Eva Marcille
In September, McCall filed paperwork to establish joint physical and legal custody over Marley Rae. He claimed that when Marcille moved with their daughter to Atlanta in 2015, she deliberately kept Marley Rae away from him. 
McCall also requested to have his daughter's last name changed back to mirror his. Marcille legally had their daughter's last name changed so that her household all shared Sterling. She says that the name change occurred out of fear that Marley Raw wouldn't "wouldn't feel alienated" from the rest of their immediate family. The RHOA star also alleged that McCall had no parts in raising their daughter and hadn't been in contact with her in three years, nor made any attempts to contact her, despite the two having a visitation agreement. 
Prior to the filing, McCall took to Instagram to rid himself of all parenting duties of his daughter. Marcille was also granted a restraining order against McCall following a domestic violence incident in 2014. He was ordered to stay away from both Marcille and their daughter. 
Marcille spoke openly on the show about having to take out multiple orders of protection from her ex. She said that since living in Atlanta, she's moved several times as he's always found out where her residence was. She's since married former Atlanta mayoral candidate, Michael Sterling. 
Why Kevin McCall was denied custody of daughter he shares with Eva Marcille
On Dec. 13, The Jasmine Brand reported that a judge ruled on McCall's request. His case was dismissed with prejudice, meaning that it's dismissed permanently and he cannot re-file on the issue. McCall failed to prove he had an established custody agreement in place that he followed and that he paid child support to Marcille.
According to the media outlet, McCall never responded to a motion to dismiss the case that was requested earlier in December. He didn't show up for the scheduled Dec. 13 hearing to prove his case.
It was a rough case for McCall from the start. He was arrested at an initial hearing after he got into a tussle with a court security guard. It seemed to be proof of Marcille's claim that McCall was violent and a "ticking time bomb." He's since been charged for the courthouse fight and if convicted, he faces a five-year prison sentence. 
In response to Marcille's claims about his temper, McCall took to Twitter to defend himself. He wrote, in part, "I've completed Anger management to deal with being alienating my children & how to stop playing the victim so that i can control my situation and the overall outcome."
Neither McCall nor Marcille have commented on the ruling is of yet.