Why 'RHONJ' Alum Dina Manzo Divorced Tommy Manzo
Dina Manzo may no longer be a cast member on RHONJ but she's still making headlines. Fans recently learned Dina and her husband's violent home invasion a few years back was allegedly orchestrated by Dina's ex-husband, Tommy. Dina and Tommy were married for nine years before their divorce was finalized due to Tommy's alleged indiscretions. …
Dina Manzo may no longer be a cast member on RHONJ but she's still making headlines. Fans recently learned Dina and her husband's violent home invasion a few years back was allegedly orchestrated by Dina's ex-husband, Tommy.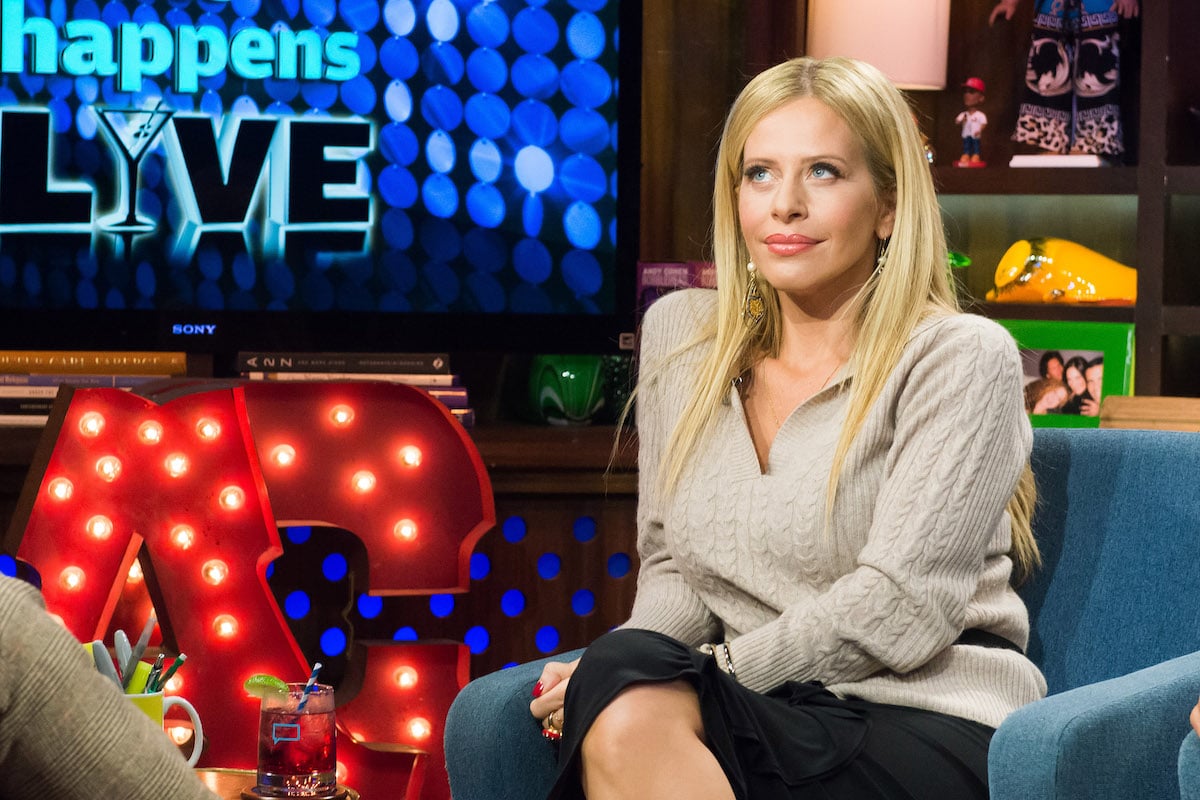 Dina and Tommy were married for nine years before their divorce was finalized due to Tommy's alleged indiscretions. Sources allege Tommy has had a difficult time letting Dina go.
A source claims Dina Manzo filed for divorce from Tommy Manzo because of infidelity
When Dina appeared on RHONJ for the first two seasons and later again in Season 6, Tommy was not featured on the show. Dina claimed that Tommy's reasoning for not being on the show was due to his business profile. She insisted that she and Tommy were happy in love despite his absence and hectic work schedule. 
Dina and Tommy's 2005 wedding was featured on a VH1 reality series and she admitted that Tommy was unfaithful prior to tying the knot. She also revealed on RHONJ that Tommy proposed to her during a breakup. When she returned in season 6, the two were legally separated but still living together.
Related: Former 'RHONJ' Stars Caroline and Dina Manzo Forced to Deny Any Real-Life Mob Ties Again
After years of living in limbo and finding it hard to pull the plug on their marriage, Dina finally decided to move on. According to friend to the show, Kim DePaola, Tommy was notorious for infidelity.
"Dina was madly in love with him and she sat home every night waiting for him," DePaola told The New York Post. "She was a good wife. He was off at The Brownstone doing his thing, if you catch what I'm saying. 
Tommy Manzo was recently arrested for stalking and assault of Dina Manzo and her new husband
DePaola also says that Tommy refused to let Dina go, despite him allegedly cheating during their entire marriage. He allegedly became increasingly jealous as Dina began dating her now-husband, Dave Cantin.
"I think it was a man thing," she continued. "They want what they can't have. He didn't want Dina when she was starving for attention and was dying for his love but when she leaves him and goes off with a new, younger guy? His ego couldn't take it. He got too wrapped up, that's my take. Tommy didn't want her until she was gone. It's his loss. She came out ahead."
Apparently, Tommy turned to violence when Dina wouldn't take him back. Multiple reports have surfaced that Tommy was recently indicted as an accomplice in a 2017 home invasion of Dina and Cantin.
Cantin and Dina were tied up, beaten, and robbed at their Jersey Shore home. He's also accused of following and stalking Cantin, being involved in an assault against Cantin in 2015 in the parking lot of a strip mall. Tommy has already turned himself in, but his lawyer is maintaining his innocence.
An accomplice alleges in exchange for his participation in the home invasion, they were given a generous discount on their wedding at Tommy's catering hall, The Brownstone. Cantin suffered extreme bodily injury and a permanent scar on his face. Dina was also seriously injured during the attack but recovered.