Why Rihanna's Acting Debut in 'Battleship' Wasn't a Flop According to International Audiences
Remember the movie Battleship? Remember that Rihanna was in it? People would probably be forgiven if they answered no to both questions since the movie didn't make much of an impression at the North American box office.  That said, the movie ended up doing OK in the end, thanks to the overseas box office, and …
Remember the movie Battleship? Remember that Rihanna was in it? People would probably be forgiven if they answered no to both questions since the movie didn't make much of an impression at the North American box office. 
That said, the movie ended up doing OK in the end, thanks to the overseas box office, and Rihanna has gone on to have a solid if not spectacular screen career. While her music career has been dormant of late, no one is worried about her ability to hold our attention.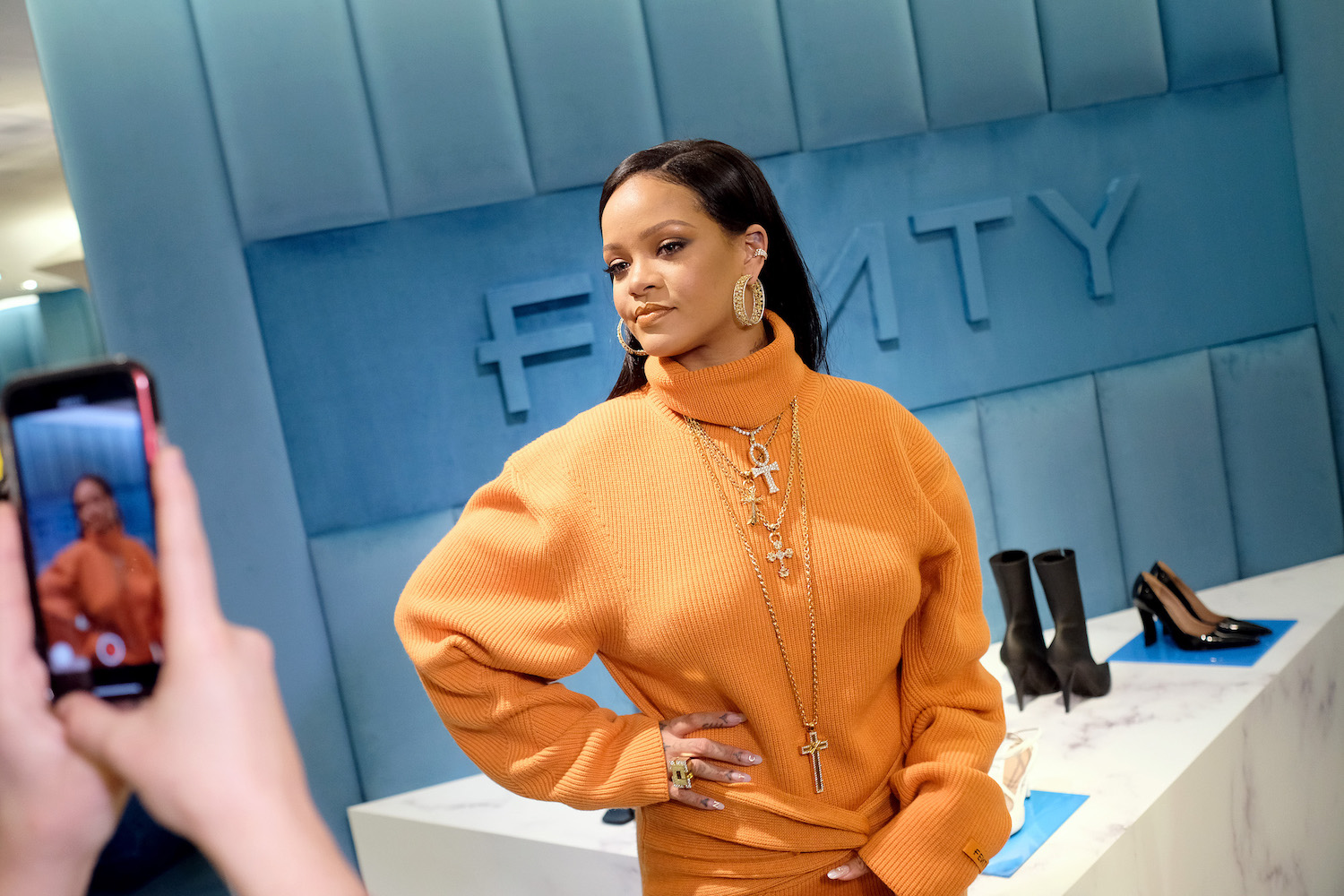 What was 'Battleship?' 
Before Battleship was a movie, Battleship was a game. Players had pegboards at which battleships were placed. Then, one player would try to call out coordinates, and the other player would answer "hit" or "miss." If enough hits were called in the right order, out came the immortal catchphrase, "You sank my battleship!" In Bill and Ted's Bogus Journey, the titular characters memorably beat Death in a game of Battleship.
Over at Universal and Hasbro, executives got the bright idea that Battleship might make a good movie. The Transformers movies, also produced via Hasbro, had been big hits, so they figured a movie with Michael Bay-style seafaring action would be a big hit. They figured wrong, mostly. The movie was laughed at when it came out in 2012, scoring a 34 percent on Rotten Tomatoes. People started joking, "What's next, a movie based on Hungry Hungry Hippos?"
The movie made only $65 million in the United States, which was considered a major, and even expected, disappointment. As Buzzfeed pointed out, however, the movie managed to pull in $248 million overseas,  becoming a particularly big hit in China. This is not an uncommon phenomenon, as loud action movies tend to play better overseas than they do here. It's why we get sequels to movies that weren't big hits over here, like Pacific Rim. 
What else has Rihanna been in? 
Battleship was not Rihanna's first feature –  that was one of the entries in the deathless Bring it On series, Bring it On: All or Nothing. She didn't have much to do, as she was basically playing herself, so it's fair to say Battleship was her first acting role, as it were. Granted, she didn't have much to do in Battleship either, other than blow apart aliens, but Rihanna may have been the only person to benefit from Battleship. 
Battleship may not be very well remembered, but it did prove that Rihanna had a screen presence, and filmmakers thought she might do well if she had better roles. She starred in another action extravaganza, 2017's Valerian and the City of a Thousand Planets, and she was debatably the best part of that movie playing a shape-shifter with multiple costumes. In fact, that was another example of a movie that made more money overseas than it did here. 
Rihanna went on to land what few would argue is her highest-profile movie gig, the all-female Ocean's 8. GQ ranked her eight movie performances, and this topped the list, with the magazine writing, "Rihanna does what she does best in Ocean's 8, which is mostly giving people withering stares while being effortlessly brilliant at her job. She plays the team's hacker, Nineball, who smokes spliffs while she infiltrates the Met's security system."
Rihanna will be back
After being seemingly everywhere for a few years, Rihanna has been relatively inactive in the entertainment world the past few years. One of her few spurts of activity was a role in the short movie Guava Island, also featuring Childish Gambino. However, there has been no new album since 2016's Anti. That may be about to change, however. 
There were reports that she had recorded an album that was expected to come out last year but that has been held indefinitely. This year, however, with other endeavors set aside by the pandemic, artists like Taylor Swift and Paul McCartney have released or about to release new music amid a flurry of activity. It's not inconceivable that Rihanna could join those efforts sooner rather than later.