Why Ringo Didn't Play Drums on The Beatles' First Hit Record
When The Beatles were celebrating their first hit record, Ringo didn't join the party -- he hadn't played drums on it.
By 1962, The Beatles could boast of some humble accomplishments as a band. They'd wowed audiences from Liverpool to Hamburg and gained a solid local following along the way. Bit by bit, they had begun building their reputation.
However, they still didn't have a hit record to their name. When Brian Epstein (the band's manager) got them an audition at EMI in London, they had a shot at changing that. Unfortunately, producer George Martin didn't think drummer Pete Best was good enough for the record.
Martin planned to use a session drummer for the recording date and have Best sit it out. But The Beatles had other plans and fired Best, replacing him with Ringo Starr. The thing was, that didn't settle the issue for Martin.
After seeing Ringo in action on "Love Me Do" he decided to bring in that session drummer anyway. When the record label released "Love Me Do" and it sold well, Ringo wasn't on the hit version.
Martin and Paul McCartney were both unhappy with Ringo's drumming.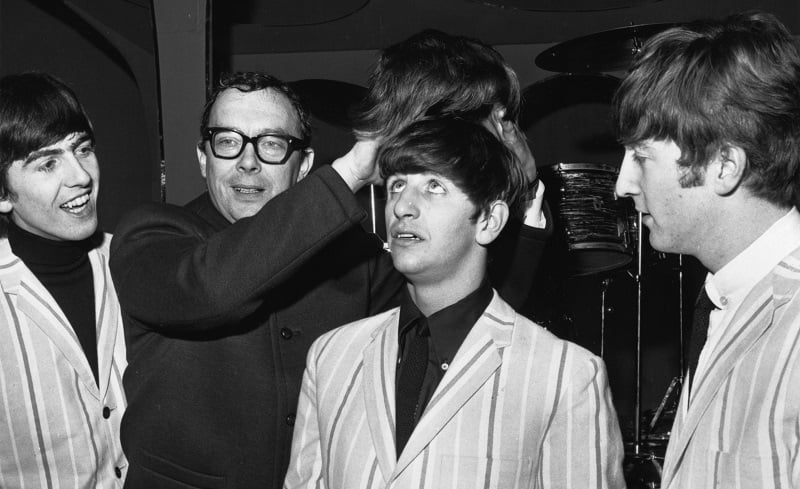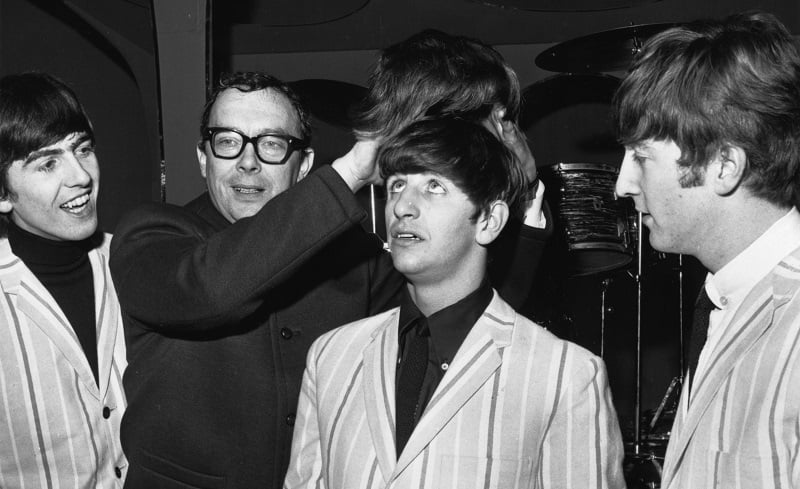 Geoff Emerick, who later became the chief engineer on Beatles albums, was just starting out at EMI when the band had its first recording dates with Ringo. In Here, There and Everywhere, he offers the insider's view of those first sessions.
After The Beatles convinced Martin to allow them to record "Love Me Do," they started to play. According to Emerick, Martin was unhappy with Ringo's "unsteady drumming." Paul McCartney was also visibly annoyed with Ringo's performance.
Though they did record what was a suitable take, The Beatles came back a week later to try it again. This time, Ringo had the humiliating experience of learning Martin hired a session drummer to take his place. (Apparently, he didn't find out till he arrived with his equipment.)
After they ran through "P.S. I Love You" with the session drummer, they took another stab at "Love Me Do." This time, Ringo got a tambourine to play on the record.
Ringo said he was 'devastated' by Martin's decision to pass him by.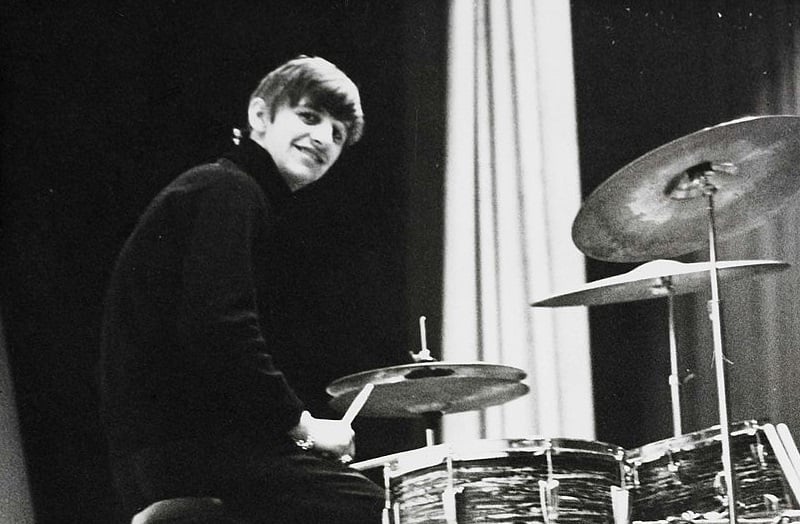 While there was no way to know what would happen with "Love Me Do," it ended up being shooting to No. 17 on the UK charts. In the eyes of the band members, it was the moment they arrived on the music scene.
However, Ringo didn't get over the slight by George Martin for some time. Even though the version with him playing on drums was released in small pressings, the hit record was the one that featured the session drummer. Every time he heard it, he knew some other guy was on drums.
In Anthology, Ringo talked about how it made him feel. "I was devastated that George Martin had his doubts about me. I came down ready to roll and heard, 'We've got a professional drummer.' He has apologized several times since, old George, but it was devastating – I hated the bugger for years!"
For fans who want to hear Ringo's version, it's the one that appeared on Past Masters. (There's no tambourine on the track.) Otherwise, it could have turned out worse for Ringo — he could've been fired like Pete Best.
Also see: The 'Abbey Road' Song John Lennon Called 1 of His All-time Favorites