Why Ringo Preferred Playing John Lennon Songs Over Paul McCartney's in His Beatles Days
While The Beatles had several peaks together collectively, the band members didn't always see it that way. Take Sgt. Pepper's Lonely Hearts Club Band, which is often called the greatest album of all time. Neither George Harrison nor Ringo Starr had a great time making that record.
George described being bored by the "assembly process" the band went through during the Sgt. Pepper sessions. For his part, Ringo wasn't thrilled about all the sitting-around the band did making the album. (He compared it to being a session musician.)
On "She's Leaving Home," Ringo didn't even have a drum part to play. Overall, Sgt. Pepper was very much a Paul McCartney project. That hints at another reason Ringo didn't enjoy making the album.
In an interview published in the Anthology project, Ringo said he generally preferred playing songs John Lennon wrote to those penned by Paul. It was a matter of the songwriters' individual styles.
Ringo said John's songs had 'a bit more rock 'n' roll'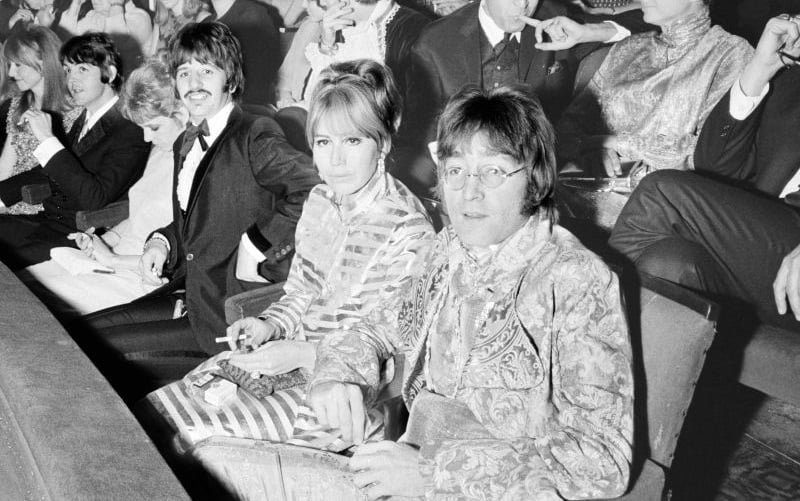 While Paul loved the early rock of Little Richard and later penned the crushing "Helter Skelter," he loved pop music and the old-time style crooner he showcased in "When I'm Sixty-Four." And, as on "Yesterday" and "Eleanor Rigby," he wasn't afraid of string arrangements on his songs.
John was much more of a rocker. While Paul was writing songs like "Good Day Sunshine" and "Rigby" for the Revolver album, John's sound was getting heavier on songs like "Rain" and "Tomorrow Never Knows." That was the sort of stuff Ringo liked playing drums on.
In Anthology, Ringo spoke of how the two sides of the Lennon-McCartney partnership began going their separate ways in the late '60s. "By then it was Lennon or McCartney," he said. "It was up to about 80% separately written songs."
Ringo didn't need to wait for the publishing credits on the album to know which track came which bandmate. "I could tell which were John's songs," Ringo said. "I always preferred to play on them — they always had a bit more rock 'n' roll to them."
John wrote Ringo's all-time favorite Beatles songs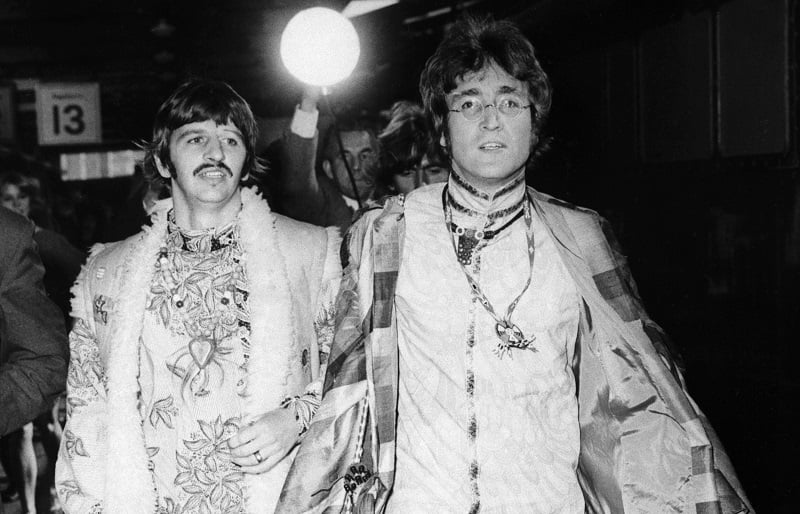 If you've ever heard Ringo talk about Beatles songs he loves, it won't be a big surprise to learn he preferred John's music. "Rain," Ringo's all-time favorite Fab Four track (at least for his drumming), ranks among John's finest work.
On several occasions, he's also pointed to John's "Yer Blues" as one of the high points from his time with The Beatles. "'Yer Blues,' you can't top it," he also said in Anthology. "It was this group that was together; it was like grunge rock of the sixties, really. Grunge blues."
John didn't stop rocking there, of course. Ringo must have enjoyed playing other hard-edged Lennon tracks like "I Want You (She's So Heavy)" and "Come Together." (Ringo also played drums on John's first solo record.)
Of course, Paul had his moments, too. After The Beatles bashed their way through "Helter Skelter," you can hear Ringo call out in a mix of pain and satisfaction. "I've got blisters on my fingers," he says.
Also see: The Mistake The Beatles Purposely Left in the 'Abbey Road' Medley