Why 'Riverdale' Star KJ Apa Says His School Was Like Hogwarts
When Riverdale star KJ Apa visited The View to promote his new film, I Still Believe, he talked his past and told the ladies what it was like growing up in New Zealand. But the actor also dropped one little detail that left Harry Potter fans delighted and intrigued. Apa revealed that his school was a lot like Hogwarts, and there's literally nothing cooler than that.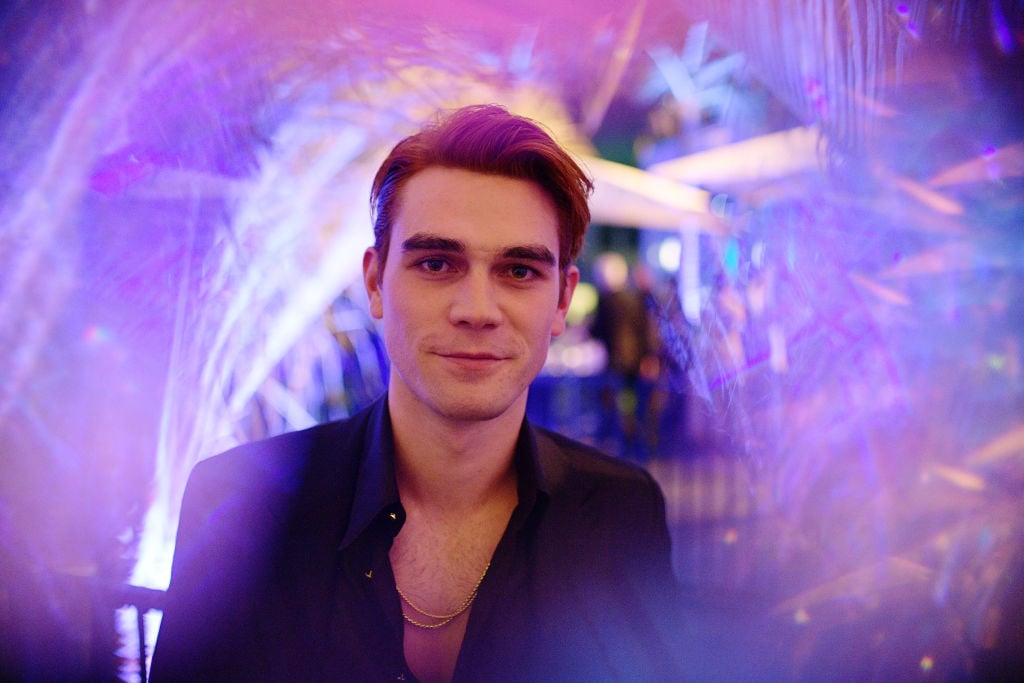 KJ Apa is from New Zealand
As Archie Andrews on Riverdale, KJ Apa might look and sound like an all-American boy. But the 22-year-old actor was born and raised in Auckland, New Zealand, and he often goes back there to visit his family and friends.
In a recent interview on The View, Apa talked about his life growing up in New Zealand, and explained why it is so easy for him to pull off an American accent. "I think that's because we're constantly bombarded with American content over there when you grow up," he told Joy Behar. "Like TV, all TV is American [and] music, radio. So, I think it's easier for us to do it than it would be for you to do a New Zealand or Australian accent."
Apa also admitted that two of the hardest words for him to say in an American accent are "burger" and "girlfriend," both of which he says he has to repeat "a lot" on Riverdale. 
The 'Riverdale' star went to a Hogwarts-style boarding school in Auckland
On The View, when asked about his childhood and passion for acting, Apa said that he never did theater in school because he was more interested in "music, and rugby, and accounting." The actor then revealed how his boarding school, King's College Auckland, is similar to Hogwarts. 
"My school was very like Hogwarts-y," said Apa. "There were like different houses, and you had to compete with your house. You had colors you had to wear, like five different uniforms. It was pretty trippy."
Looking through King's College Auckland's website and Instagram account, you can count notable similarities with Hogwarts. Sure, the school doesn't offer potions classes and there's no Quidditch. But it does have different houses, a majestic chapel, and competitive Rugby which the whole school participates in. 
Plus, students are required to wear uniforms, some of which include Gryffindor-style crimson and gold ties. In a post on King College's Twitter page, students are dressed in their uniforms gearing up to watch a school Rugby game. Minus the robes, it looks just like a Quidditch stadium scene from Harry Potter. 
KJ Apa even confirmed his Hogwarts house
KJ Apa already has a scar on his forehead. And now, with his Hogwarts-like school history, it makes you wonder how many things he has in common with the boy wizard. Well, in a fan Q & A session during Melbourne's Oz Comic Con in 2018, the Riverdale star did mention that he'd like to be in the same house as Harry himself.
When a fan asked the question, Apa revealed his Hogwart's house and then took it upon himself to sort costar Cole Sprouse as well. "I reckon I'd be in Gryffindor, I reckon," said Apa. "Is that the one Harry Potter's in? And I think [Cole] would be in Slytherin."