Why Rob Lowe Was 'Against' Demi Moore Being Cast as His Love Interest in 'About Last Night'
The 1985 film St. Elmo's Fire put actor Demi Moore on the Hollywood map. Becoming a part of the legendary "Brat Pack" of stars that included Rob Lowe, Emilio Estevez, and Ally Sheedy, Moore began fielding offers for some high-profile roles.
Yet when Moore's name was suggested as Lowe's love interest for a 1986 romantic comedy, he wanted to go with someone else.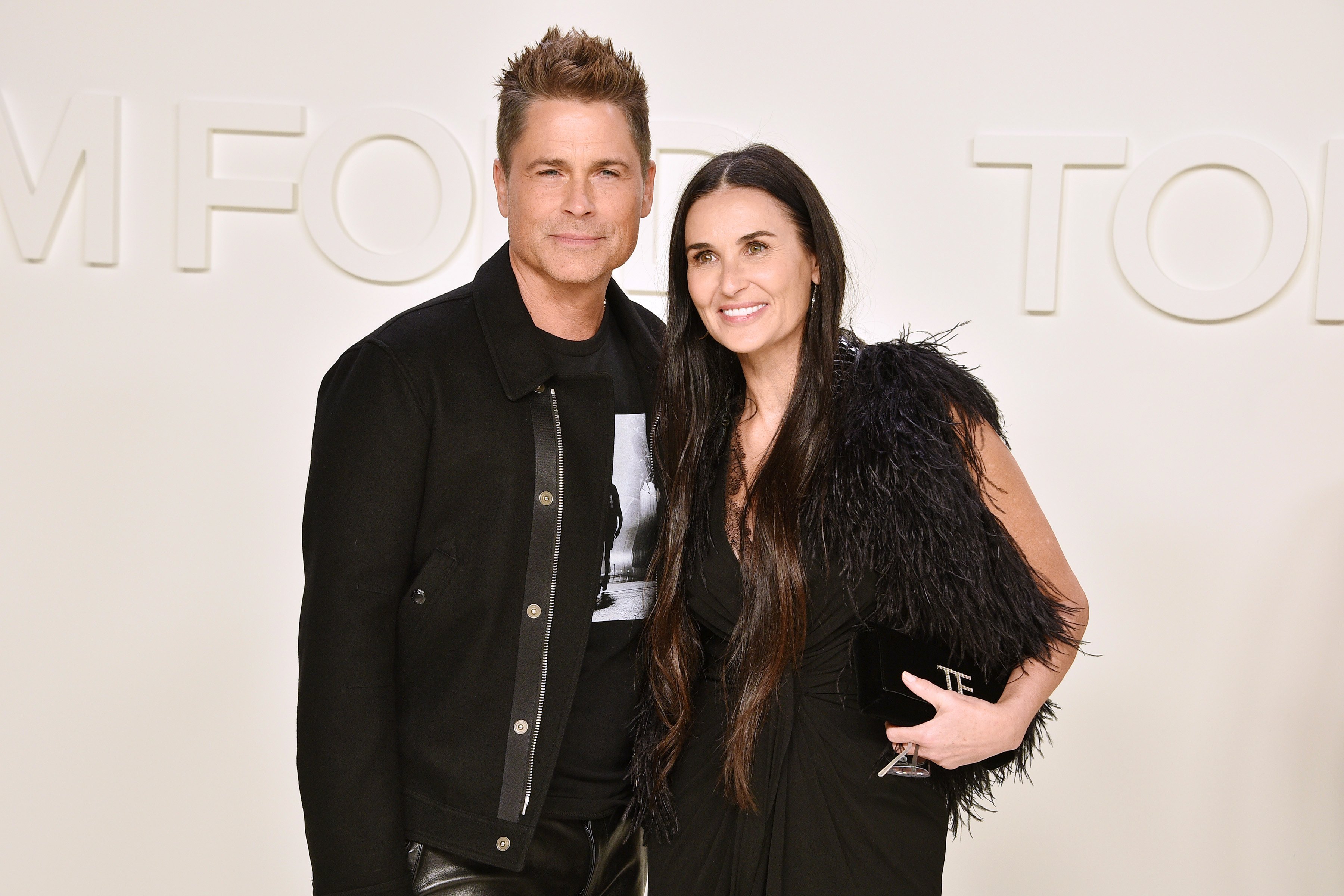 'About Last Night' put Rob Lowe in another high-profile role
Lowe was hand-picked for the role of Danny in the 1986 film About Last Night. With a storyline showcasing love and relationships among young singles, the film was the ideal vehicle for The Outsiders star. He was recruited by director Ed Zwick to help find the perfect female lead.
"This is a love story of the simplest, and therefore highest, order," Lowe wrote in his 2011 memoir Stories I Only Tell My Friends. "Naturally we see every actress imaginable for the part of the sexy, smart, and practical Debbie."
The Youngblood star ran lines with a plethora of actors. The sought-after part was considered a top get at the time, especially with Lowe headlining the film.
"I read with and then screen-test with all the actresses," Lowe recalled. "Rebecca De Mornay, Mariel Hemingway, even my own on-again, off-again girlfriend, Melissa Gilbert. We see unknowns. We see them all."
Rob Lowe wanted a future Oscar winner for the role
After auditions, Zwick and Lowe decided on two finalists. One was well-known, yet the other was just starting out in Hollywood.
"It comes down to Mariel Hemingway," Lowed explained. "Hot off of working with the master Bob Fosse and the great Robert Towne, and an unknown redhead named Melissa Leo. I like them both. Mariel is awkward and sweet, with the vulnerability that made her so stunning in Woody Allen's Manhattan still in tact. She also towers over me, which I think is a cool and funny sight."
Lowe was leaning toward Leo, sensing that her star was on the rise. Despite the Class star's vote of confidence, not everyone was on board with giving her the part. Leo would later have the last laugh, winning an Oscar for her role in The Fighter in 2010.
"Melissa Leo is totally different – wild and tough, she exudes an overt sexiness and a take-no-s*it attitude," Lowe described. "But I can't get the studio to back her. She's too much of an unknown and, in their eyes, not a traditional beauty. … [Now] she is finally being acclaimed for her great work in movies like Frozen River and The Fighter."
Demi Moore and Rob Lowe had too much chemistry to pass up
When Moore was considered to play Debbie to Lowe's Dan, the actor initially rejected the idea.
"The director, Ed Zwick, wants to cast my old pal Demi Moore," Lowe recalled. "I am against it. I feel the idea has already been played out with the success of St. Elmo's Fire."
Once the two read the script together, the movie magic created by Lowe and Moore was undeniable.
"Demi tests with me and when we watch the footage, it's hard to argue with the chemistry," Lowe admitted. "Demi will play Debbie and she will kill it."
About Last Night went on to receive critical acclaim and was a box office hit.