Why Robert Plant Really Missed Jimmy Page on Plant's 1st Post-Zeppelin Tour
It's fairly normal for rock bands to lose a band member and keep going. Looking at The Rolling Stones, it was the band firing founder Brian Jones and moving on in 1969. A few years earlier, The Byrds had done the same thing with founding member David Crosby.
Even The Who kept going (sort of) after the demise of legendary drummer Keith Moon. But that would never have worked with Led Zeppelin. After John Bonham's 1980 death, the band didn't take long to call it quits.
"The band didn't exist the minute Bonzo had gone," Robert Plant said in 1988. But at 33 Plant was far from finished as a recording artist. Soon enough, he formed his own group and released a solo album in 1982.
In 1983, Plant followed thatwith the excellent Principle of Moments. To support the record, he went on tour for the first time since his Zeppelin days. And he quickly realized what he missed without Jimmy Page at his side.
Plant said he missed Page's 'volatile showmanship' on stage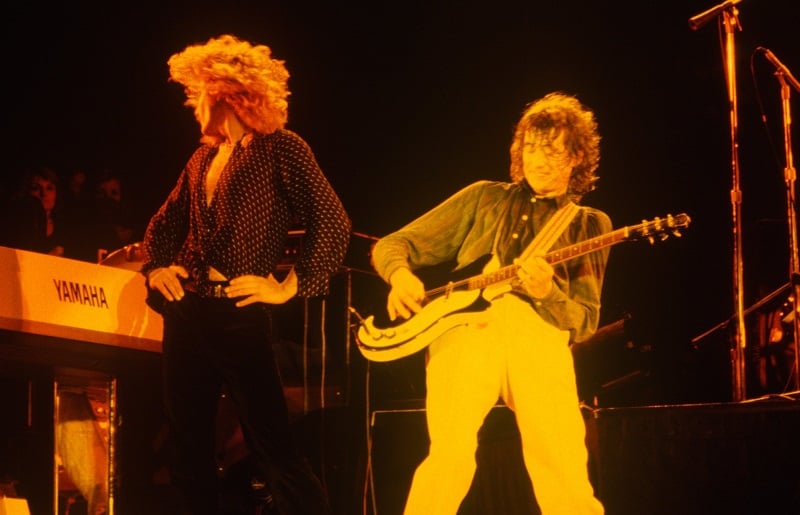 If you ever see footage of Led Zeppelin (or caught the band live), you instantly recognize there are two frontmen: Page and Plant. John Paul Jones, Zep's immensely talented bassist and keyboardist, remained almost hidden during live performances.
But Page and Plant seemed to love every minute of the spotlight. Plant's dancing/posturing became a feature of the live shows from the very start. For his part, Page had a whole book of stage moves to go with his guitar attack.
On his Principle of Moments tour in '83, Plant had guitarist Robbie Blunt next to him on stage. And it definitely wasn't like the old days. "Robbie had the toughest job of all," Plant told Rolling Stone in '88. "He is a great guitarist, and he didn't want to have to step into Page's shoes."
Plant quickly realized that his new group's performances would be different. "I immediately found out that I missed a partner," he said. "I missed the volatile showmanship which was second nature to Jimmy. His performance was stunning."
Page and Plant reunited in 1985 for Live Aid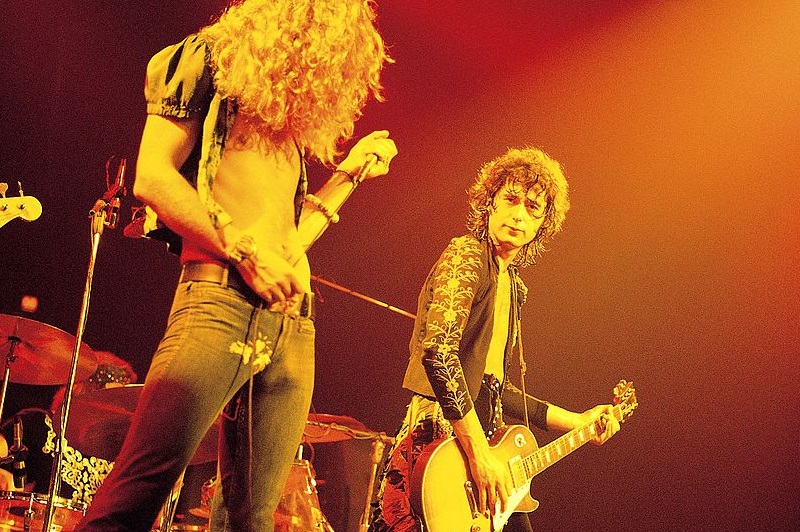 Plant and Page weren't on the best of the terms when Bonham passed away. As Jones has said, the band had split into two different camps by the time Zep recorded In Through the Out Door. On one side was the heavy-drinking Bonham and the heroin-addicted Page.
Jones and Plant sat in the other "relatively clean" camp by the late '70s. So when they went their separate ways, no one could guess if they'd ever get back on stage together. In 1985, they answered the question with the Zeppelin performance at Live Aid. (Plant called it "horrendous.")
As with Led Zeppelin albums, Plant had to leave the band's electric performances in the '70s in that decade. He never got sentimental about it. Nor did he deny rumors that he was the reason the band never did a reunion tour. "I refuse to be one of the dying embers of poodle rock," he once told a rock journalist.
Also see: The Zeppelin Song Jimmy Page Said Really Showcased His Guitar 'Swagger'