Why Robert Plant Thought Bon Jovi and Other Led Zeppelin Imitators Weren't Worthy of Zep
After the demise of Led Zeppelin in 1980, lead singer Robert Plant tried to distance himself from the days he sang about lemon-squeezing and related activities. Then he embarked upon a solo career that's been a success no matter how you measure it.
But he could never shake his association with Zeppelin. On an episode of his Digging Deep podcast (2019), Plant acknowledged as much with his trademark wit. "Ask a cab driver and they'll tell you I'm a Wolverhampton Wanderers season-ticket holder who sang 'Stairway to Heaven,'" he said.
In the late '80s, after Plant released his fourth solo album (Now and Zen), Zep's influence could be seen any time you flipped on MTV. Imitators ranging from the respectful (The Cult) to the blatant (Whitesnake) blanketed the screen and airwaves of the day.
To Plant, most of them were merely following a formula for success dictated by the music industry. And he even thought up a mocking nickname for David Coverdale of Whitesnake.
Plant said money mattered more than music to Bon Jovi and the like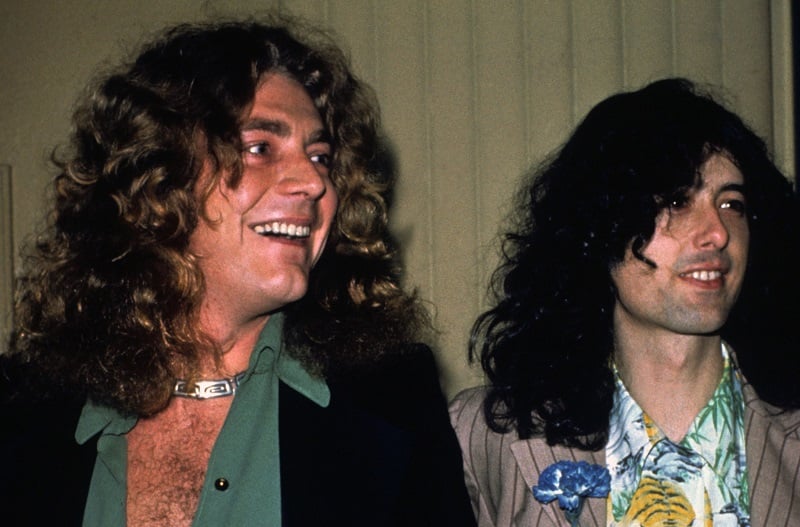 Making the rounds to promote Now and Zen in '88, Plant heard the usual respectful set of questions about his new album before the interviewer turned to Zeppelin. Speaking with Rolling Stone's David Fricke, Plant didn't mince words when sizing up Zep's ill-fated Live Aid performance.
He also didn't sound flattered when Fricke brought up the many Zep imitators around in those days. Asked for his opinion on Bon Jovi and other acts, Plant said he couldn't compare one to another. He knew that Zep imitations were a lucrative formula, however.
"I think [the success] is what counts to them," Plant told Fricke. "The aesthetics of the thing have nothing to do with it." Though he cited The Mission and The Sisters of Mercy as real acts, he derided the others in "the pretty-boy-wailing department." That included the pride of New Jersey.
"These guys, the Bon Jovis and company … They saw they had to follow the now strongly dictated lines of the commercial process, to come up with the choruses and wiggle your ass at the right moment," Plant said. "There is nothing impromptu or accidental about it."
Plant referred to Whitesnake's singer as 'David Cover-version'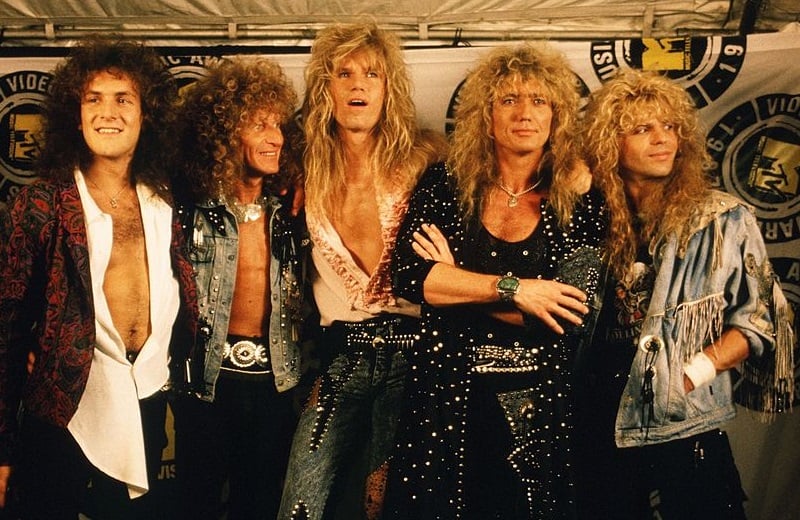 As Zep imitators went, Whitesnake ranked among the more flagrant on the scene circa 1988. And it wasn't only about the music (though "Slow an' Easy" had to offend surviving Zep members). It got worse when Whitesnake's David Coverdale began doing his straight, dark hair to look like Plant's.
However, with 1987's "Still of the Night," Whitesnake dropped the pretenses and went straight into Zeppelin-lite. The irritating breakdown (starting at 2:00) sounds like it's even in the same pitch as Plant's vocal on "Whole Lotta Love."
In later interviews, Plant began referring to Coverdale as "David Cover-version," much to the amusement of journalists and fans of the day. (Apparently, Jimmy Page had more respect for Coverdale. The two made an album together in 1993.)
That's not to say Plant and Zep didn't have influences of their own, of course. (Many called Plant a Roger Daltrey imitator in the beginning.) But the Bon Jovis and Whitesnakes of rock did something else entirely.
Also see: How a John Bonham Drinking Song Became a Classic 'Led Zeppelin III' Track