Why Robert Plant Thought 'Stairway to Heaven' Wasn't the Definitive Led Zeppelin Song
From the start of Led Zeppelin's run, the band had certain songs that were the centerpiece of its marathon performances. In the early days, that song was "Dazed and Confused," which featured Jimmy Page taking a bow to his guitar in the middle section.
After the release of Led Zeppelin II (1969), "Whole Lotta Love" (with Page on theremin) took over as the track that brought the house down. But once the group released its blockbuster fourth album (1971), "Stairway to Heaven" became the song every Zep fan around the world wanted to hear.
But that didn't mean Robert Plant, who wrote the lyrics to Page's music, felt like singing it every night. By 1974, Plant had already started to tire of "Stairway," which he referred to as "that wedding song" in a conversation with journalist Lisa Robinson.
In post-Zeppelin reunions, Plant has done his best to avoid singing the track. By the '80s, Plant made it abundantly clear that he didn't think it was Zep's signature song — whether or not everyone around the world disagrees.
Robert Plant described it a 'very English' 'naive little song'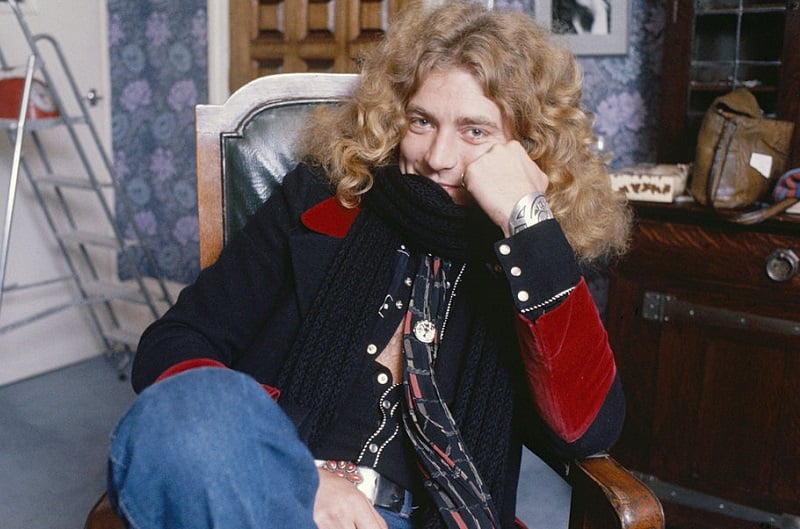 While Led Zeppelin was successfully defending "Stairway to Heaven" against plagiarism charges, journalists grappled with the sort of impact a change in authorship might have. After all, The Guardian reported in 2016 that "Stairway" may have generated more than $500 million in revenues.
But cash cow or not, Plant stopped thinking highly of the song (or at least his lyrics and vocals) a long time ago. In 1988, speaking to Rolling Stone, he seemed to bristle when asked if he was surprised that it was "the definitive Led Zeppelin song."
"It's not," he replied. "I don't think it is." When his interviewer said "everyone else seems think it is," Plant again pushed back. "It's a nice, pleasant, well-meaning, naive little song," he said. "Very English. It's not the definitive Led Zeppelin song."
Never one to leave an audience hanging, Plant did offer up what he considered the signature Zep track. It came from his favorite Zep album, Physical Graffiti (1975).
Plant said 'Kashmir' is the definitive Led Zeppelin track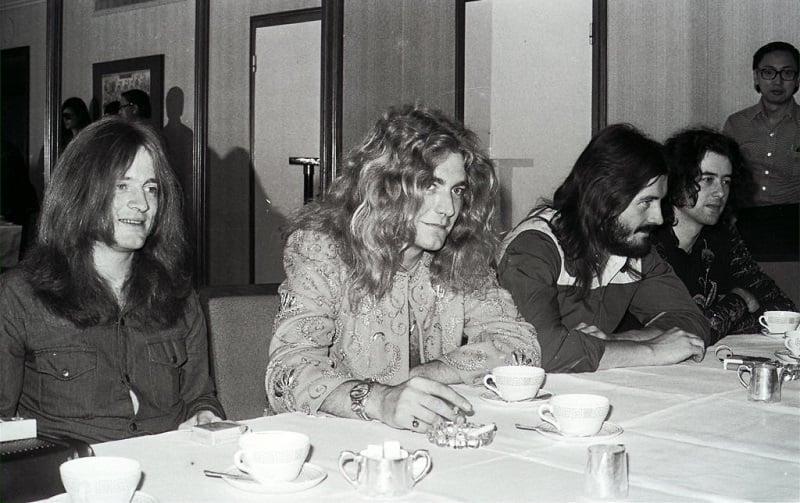 While "Stairway to Heaven" has all the "light and shade" Page loved about Zep's music — plus one of Page's greatest guitar solos — Plant clearly moved beyond that version of himself by the mid-'70s. (Plant was only 22 when he wrote and recorded Led Zeppelin IV in winter 1970.)
Once Zep got past Houses of the Holy and into Physical Graffiti, the band had really found its groove. For Plant, the band's searching in the exotic locales of North Africa produced what he considered the ultimate Zeppelin track: "Kashmir."
"It's the quest, the travels and explorations that Page and I went on to far climes well off the beaten track," he told Rolling Stone in '88. "It was quite a remarkable time, to open your eyes and see how Berber tribesmen lived in the northern Sahara."
Though Plant didn't think too highly of his "Kashmir" lyrics a decade later, he stood by them. "That's what it was like for me then," he said. "That, really, to me is the Zeppelin feel."
Also see: The Led Zeppelin Riff Jimmy Page Called the Greatest of Them All