Why Rosario Dawson Was Afraid to Date Cory Booker and How She Got Over It
Rosario Dawson has been fearless in her performances in Kids, Seven Pounds, Trance, Rent and more. She's been fearless in her activism. Her relationship with Senator Cory Booker gave her some apprehension at first. Dawson was open about what concerned her and how she and Booker have stayed together.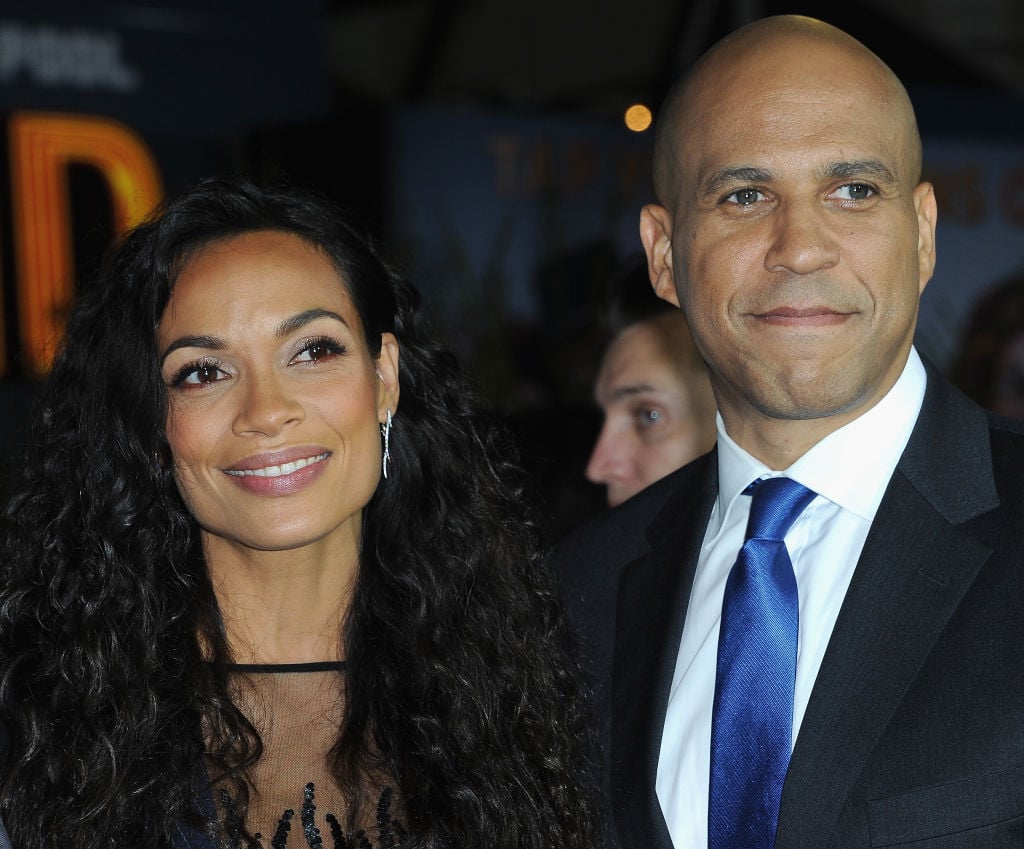 Dawson has a new show on USA. Briarpatch premieres Monday, Feb. 24 and Dawson spoke with reporters after the Television Critics Association panel for Briarpatch on Jan. 11. We'll have more on Dawson and Briarpatch this week but first Dawson opened up about her relationship with Booker. 
Rosario Dawson thinks she wouldn't have been ready for Cory Booker before
Dawson and Booker seem like a match made in heaven, but Dawson believes timing is everything. Had they met any other time, neither of them might have been in the right place for a relationship.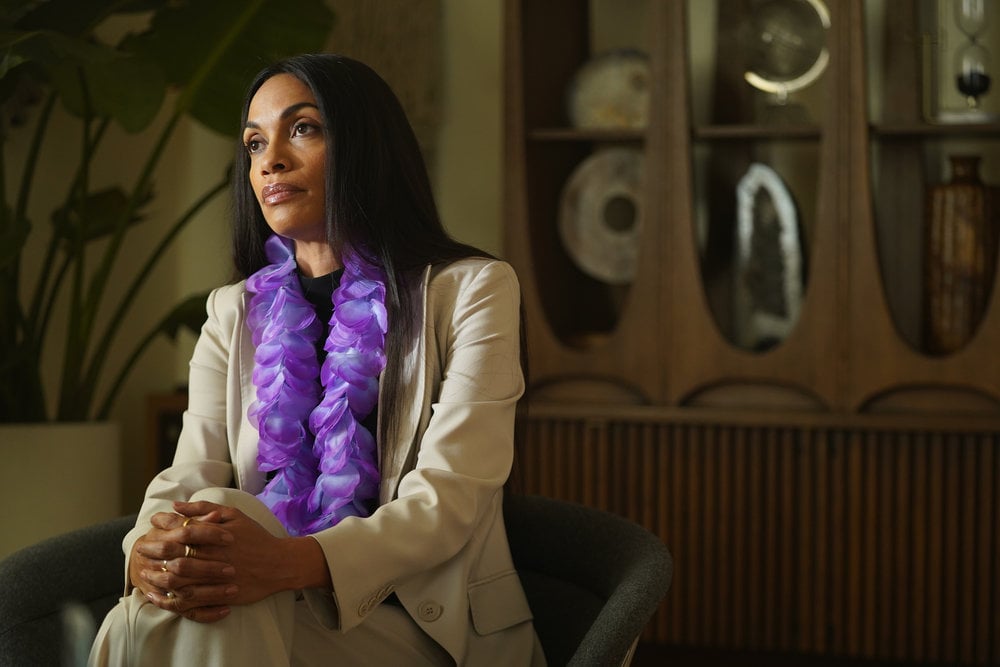 "I think we've just had different kinds of partners who didn't necessarily relate in the same way," Dawson said. "So even though him and I are really opposite sides of the ponds in a lot of different ways, there's a lot of similarities that we've discerned with each other constantly and also age. We met at 39, 49. I'm 40 now, he's 50. There's a lot that comes from wisdom and experience and maturity. Don't knock it, it's really real."
This gave Rosario Dawson pause before she got serious with Cory Booker
A lot of added security comes with being a senator and presidential candidate. Dawson considered the risks when embarking on a relationship with Booker.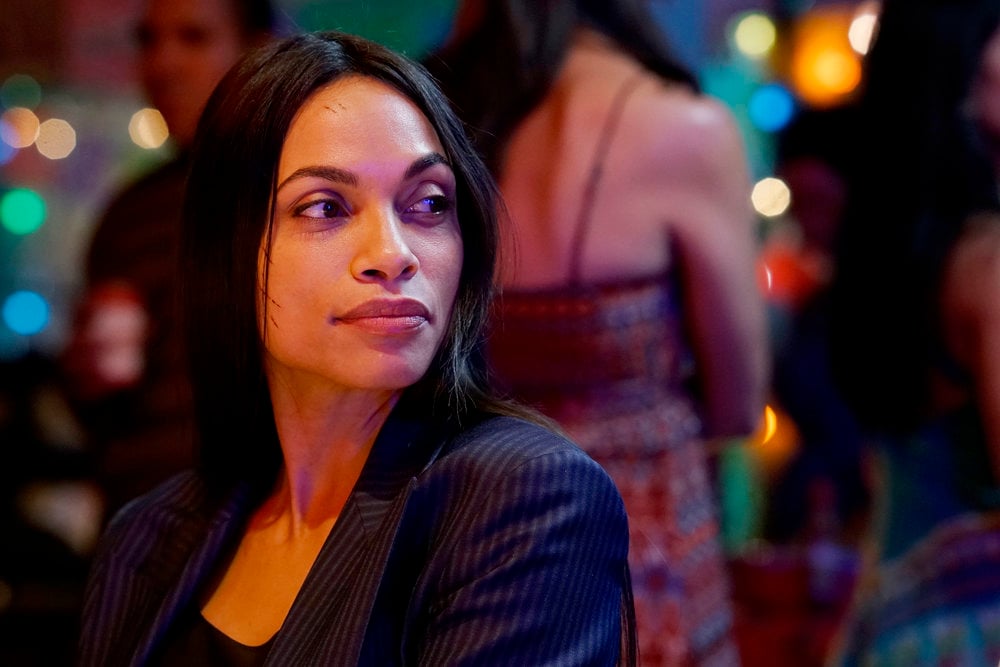 "I mean, he's had a bomb sent to his office," Dawson said. "It definitely was one of those things as I got into the relationship, I don't get to just cavalierly just fall in love with someone. I have to really consider I have a daughter and I've got a family. Are we all willing to go down this path together? He's just the love of my life so this is what it is and we've all kind of grown together and figured that out. It's definitely been very eye opening."
How they make it work
Dawson is busy filming Briarpatch and movies, and Booker is often in Washington, D.C. or on the campaign trail. Here's how they make it work.
"I've talked about my love language to Cory. Touch is one of them so I'm a hugger and people know that about me which is difficult when you're also having a long distance relationship. I think probably quality time with him, it's words of affirmation and probably acts of service. I know how I want to love but I also know that I have to be thoughtful and specific and conscious about the way you want to be loved. Even though we've had a long distance relationship and this has been a really challenging year for the both of us, just being able to be supportive to each other in the right way when we only have a limited amount of time. I think just consciousness in relationships, it sounds like work but the benefit that comes from it and the being seen and the being heard and the being understood and the communication is just absolutely critical and profound."

Rosario Dawson, Briarpatch Television Critics Association panel, 1/11/2020
Date nights with Rosario Dawson and Cory Booker
When Dawson and Booker do get time together, they spend it just like the rest of us do.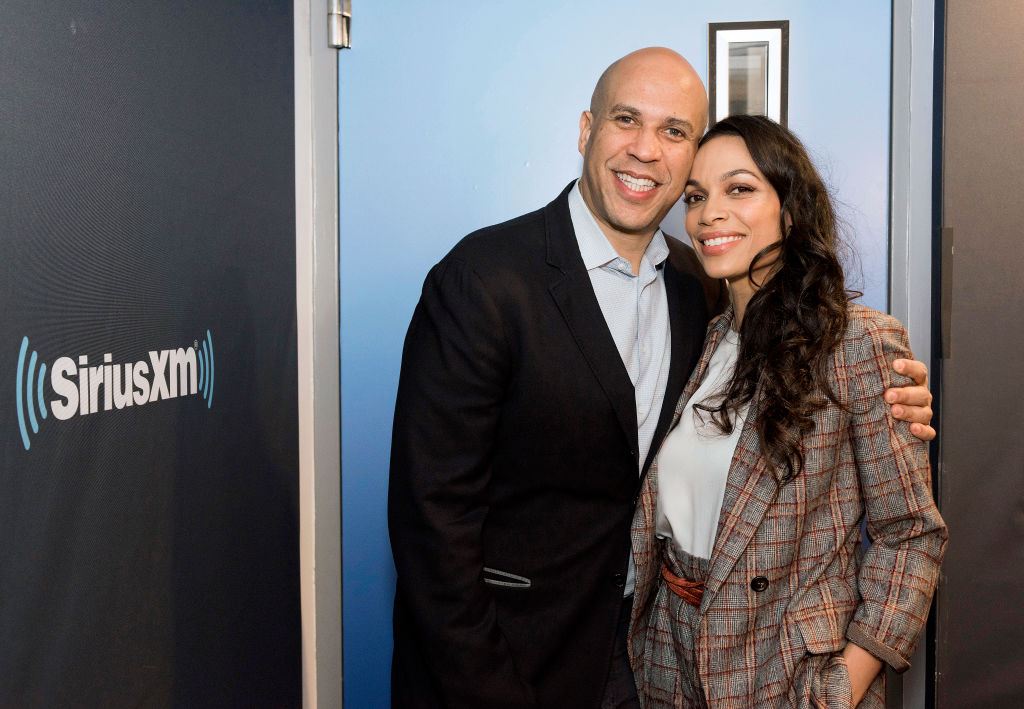 "We are very nerdy and silly so we're Trekkies," Dawson said. "We're obsessed with Star Wars right now because of The Mandalorian. I just love that he kind of unwinds in the same way that I do. We're just really curious about everything. We do poetry with each other. There's a lot of music. He does music playlists. We read to each other. We're in the middle of a Kurt Vonnegut book right now."