Why Rosie O'Donnell Wanted to Leave 'The View' Soon After Her Debut: 'There Is No Way I Can Stay on This Show'
Barbara Walters decided to bring on Rosie O'Donnell as moderator of The View in 2006 when Meredith Vieira left the show. Joining co-hosts Joy Behar and Elisabeth Hasselbeck, O'Donnell's tenure at the table was short-lived for a variety of reasons.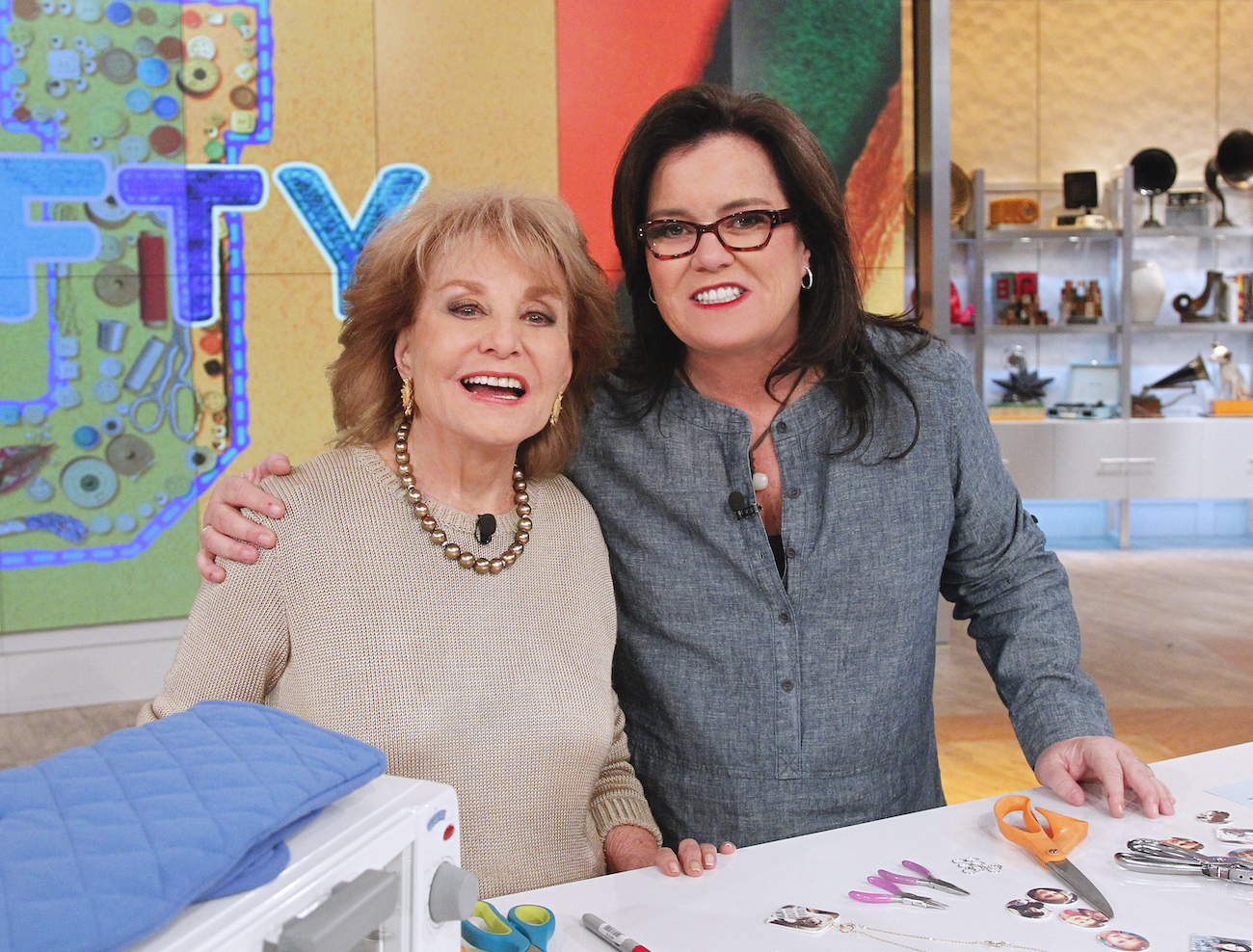 When was Rosie O'Donnell on 'The View'?
O'Donnell's track record on The View is somewhat spotty since she had not one, but two, brief stints as a panelist. Moderating the show from 2006 to 2007, O'Donnell returned to the table in 2014 as a co-host. The comedian quickly made her exit once again in February 2015.
In her 2007 memoir Celebrity Detox, O'Donnell included an open letter to her brother, Eddie, about her dissatisfaction on the daytime talk show.
"There is no way I can stay on this show," The View alum wrote. "It is everything I am not. It's called The View, but that's a misnomer; it's really a view, one view, ABC's view, and I'm not a parrot or a puppet."
O'Donnell had her doubts about the show soon after her arrival, where she often felt like an outsider.
"I got hired to do a job," O'Donnell explained. "I did the job, I delivered, but I'm still not accepted here. I'm never going to be accepted here. It's not my show – it's nine years of someone else's show. It's a culture I don't understand and it's one I don't agree with either."
Rosie O'Donnell wanted to leave 'The View' early on
In her letter to her brother, the former co-host of The View shared that she had already planned on leaving the show in the new year.
"I can't grow here," she wrote. "I have to grow. I'm gonna tell Barbara after Christmas break that I'm not going to sign on next year, because I can't. But I've had a great time, and thank you, but let's not turn this into a negative because it isn't."
O'Donnell also voiced her complaints about the show's director, Mark Gentile. She simultaneously complimented his work while questioning his choices.
"Sometimes he's spectacular, to a level that awes me when I watch it," the Sleepless in Seattle star remarked. "And yet, he's inconsistent. … How is it, I wonder, that I man who is able to do such spectacular work sometimes gets such murky shots? I've counted his cameras – I've watched him closely. He is tense, tightly wound. Art has to come from someplace quiet."
Relationship between Barbara Walters and Rosie O'Donnell had its share of bumps
While O'Donnell expressed her admiration for Walters, she also noted that the legendary journalist possibly needed a break from the spotlight.
"At some point, a person gets tired," O'Donnell wrote. "Barbara Walters is almost twice my age and she's been doing this for nearly half a century; at some point it becomes necessary to step back."
The View alum also referred to possible tension between herself and Walters, where the two were clear opposites.
"I would be less than honest if I were to say that there is no trouble between Barbara and me," O'Donnell commented. "Our differences are obvious. During the commercial, people scream, 'I love you, Rosie,' and Barbara tells them in a school-teacher tone, 'It is impolite to say I love you to one person when there are four of us up here.' … There are many rules I don't understand."
O'Donnell came to the conclusion that her differences with Walters and their varied vision for The View were too great to work together effectively.
"We see things very differently, Barbara and I," she shared. "I don't want to push Barbara to be something she's not. It's her show. This is her parade. I'm going at a different tempo. The ratings are up, which pleases her. But from a personal perspective, I think I've been very hard for her to handle."