Why Sammy Davis Jr. Tried to Strangle His Bride on Their Wedding Day
Sammy Davis Jr. is considered one of the greatest entertainers of all time. But the singer, musician, actor, and dancer faced many personal challenges. He was forced into a sham marriage in 1958. And on his wedding day, Davis was so distraught, he attempted to strangle his bride.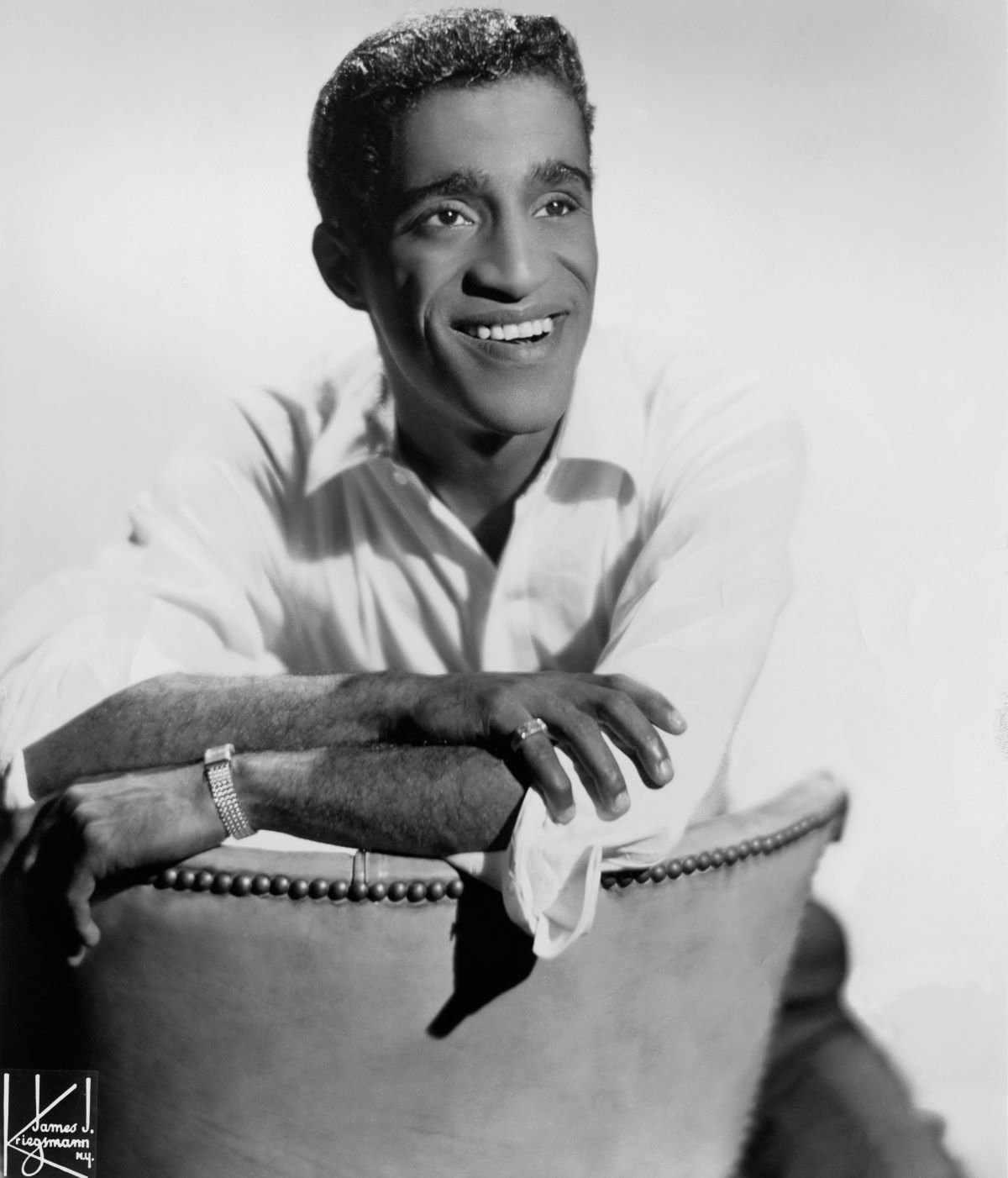 Sammy Davis Jr. had a legendary music and film career
Davis started his career at age 3 as a vaudeville performer, travelling around the country with his dad Sammy Davis Sr. and the Will Mastin Trio. In 1954, after performing as an opening act for Frank Sinatra, Davis signed on with Decca Records and released two hit albums.
In 1959, Davis became a member of The Rat Pack, and performed alongside Sinatra, Dean Martin, Peter Lawford, and Joey Bishop. He appeared in several movies with The Rat Pack, including Oceans 11 and Robin and the 7 Hoods. 
Davis released two Grammy nominated songs — "What Kind of Fool Am I?" and "The Candy Man." After his death in 1990, he posthumously won a Grammy Lifetime Achievement Award in 2001 and was inducted into the Grammy Hall of Fame in 2002. 
He faced overt racism
Davis was a beloved entertainer, but he still faced the overt racism that was prevalent at the time. In 1957, he met white movie star Kim Novak, and instantly felt a connection. The two stars started dating in secret, knowing that news of their interacial relationship would not be well received. 
"She hadn't thought about me anymore than I had thought about her—until it was forbidden," Davis' autobiography, Sammy, reads. "Then we became conspirators, drawn together by the single thing we had in common: defiance."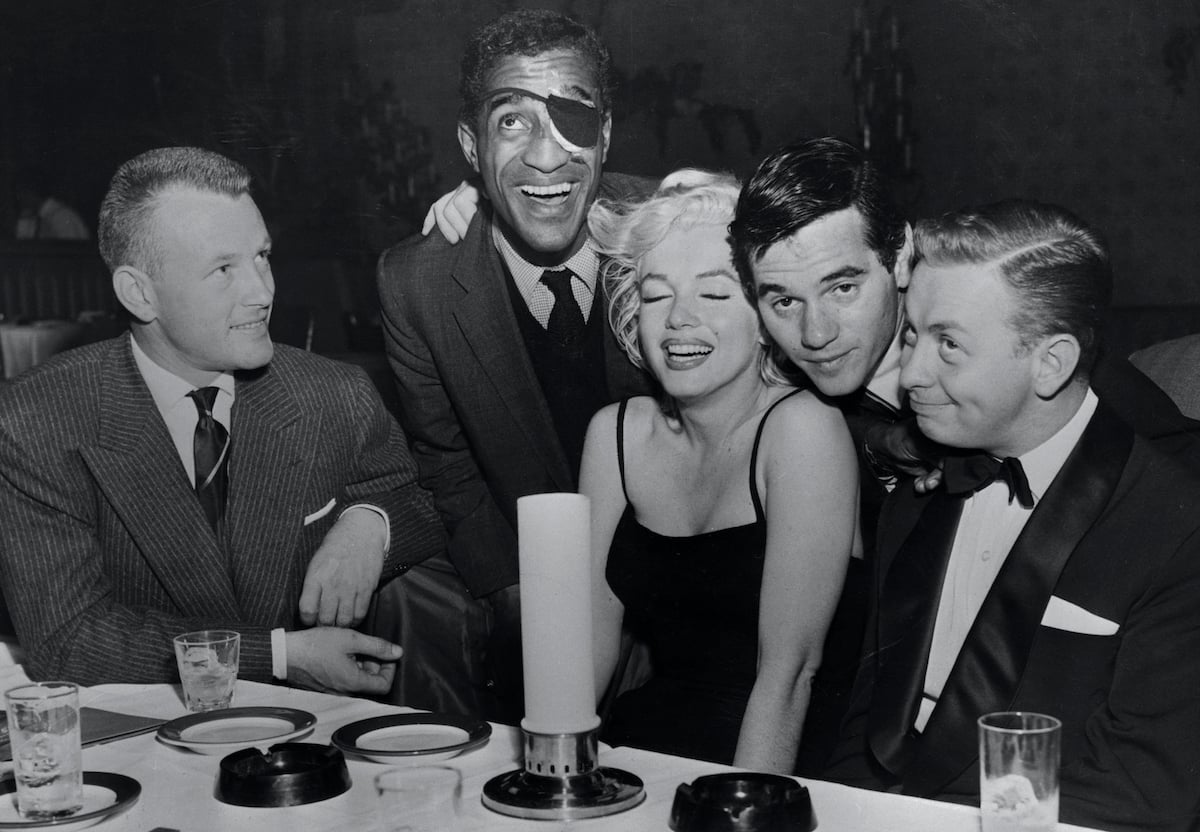 But when Columbia Pictures head, Harry Cohn, found out about Davis and Novak's romance, he felt it would hurt the studio's reputation. Cohn hired mobsters to threaten Davis, and some reports suggest they kidnapped him for a few hours, threatening to break his legs if he didn't end his relationship with Novak. 
"They said they would break both of his legs, put out his other eye, and bury him in a hole if he didn't marry a black woman right away," Davis' friend, Arthur Silber said, as reported by Smithsonian Magazine. "He was scared as hell, same as I was." 
Sammy Davis Jr. entered a sham marriage after being threatened by mobsters
In 1958, after being threatened by Cohn's goons, Davis asked his ex-girlfriend Loray White to marry him. According to Silber, he picked her name out of his address book, and decided to get married to appease Cohn. Davis made a deal with White, and agreed to pay her to marry him and pretend to be his loving wife. 
But on their wedding day, an emotionally tortured Davis drank heavily. On their car ride back from the wedding, Davis tried to strangle White. Silber managed to stop Davis, and helped carry him back to his room. And he eventually had to wrangle a gun out of Davis' hand.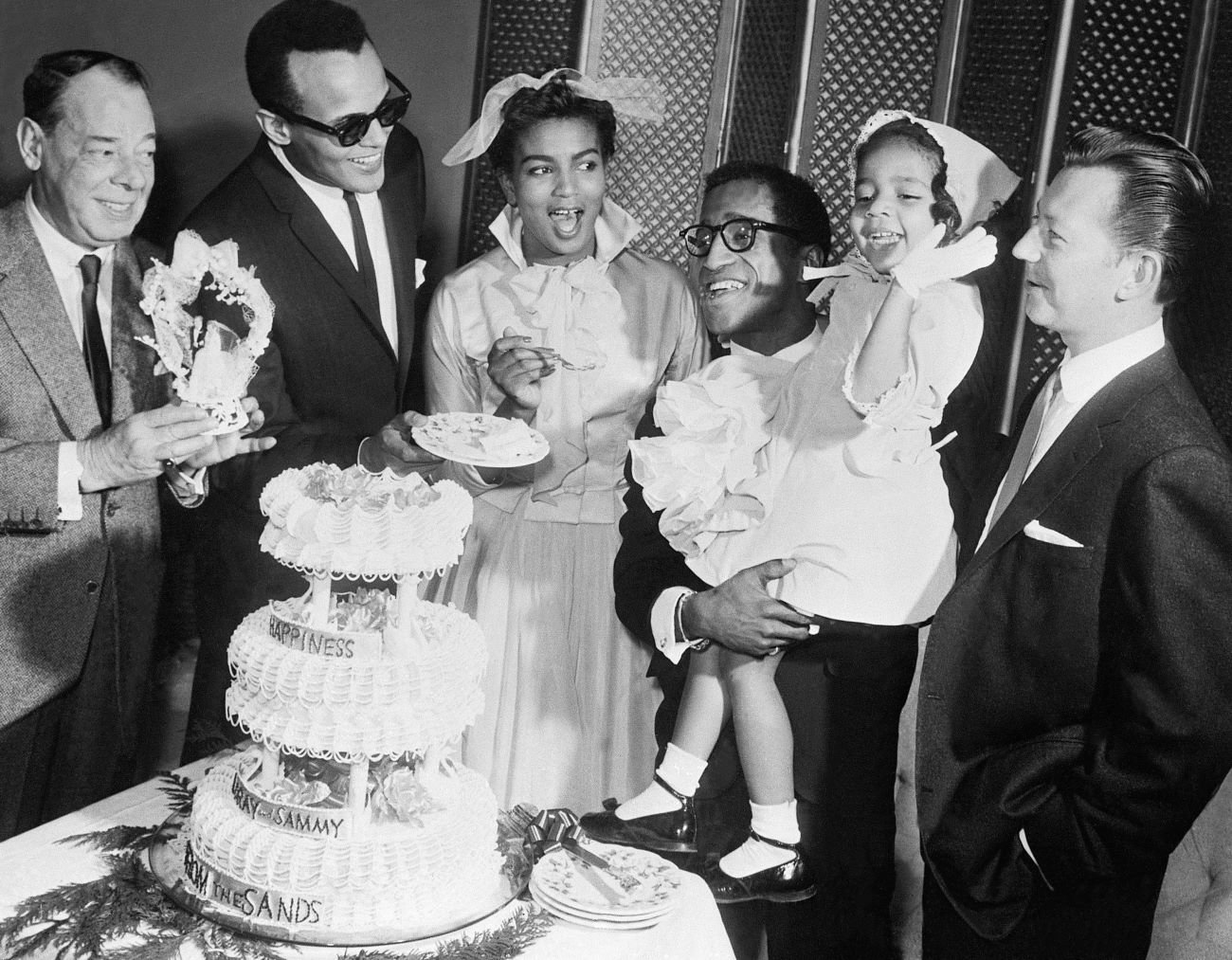 "He was so hurt," Silber said. "His quote to me, as he ripped my coat apart at the shoulder, was, 'Why won't they let me live my life?'"
"I walked back into the bedroom just as he was putting a gun to his head," he added. "I jumped on him…and I got the gun away from him. Then I sat on him with my knees on his shoulders until he passed out."
Davis' marriage to White lasted only a year. In 1960, he married May Britt, a white Swedish actor, with whom he had a daughter, Tracey Davis. After the couple divorced, Davis married dancer Altovise Gore, and remained with her until his death.