Why Sarah Ferguson Can't Believe Prince Andrew Actually Married Her
The wedding between Prince Andrew and Sarah "Fergie" Ferguson was one for the ages. The royal affair took place at Westminster Abbey on July 26, 1986. But in 1992, their fairy tale ended as they chose to separate. That same year, some salacious pictures of Fergie sunbathing topless with her toes in the mouth of Texan financial advisor John Bryan made the rounds.
She and the prince ended up divorcing in 1996, however, royal fans still hold out hope that these two will walk down the aisle again one day. While it remains to be seen if that will ever happen, we thought we'd take a trip down memory lane and reveal why Ferguson said that she was surprised Andrew married her in the first place. Plus, what the Duchess of York admitted about the toe-sucking scandal that ended their marriage.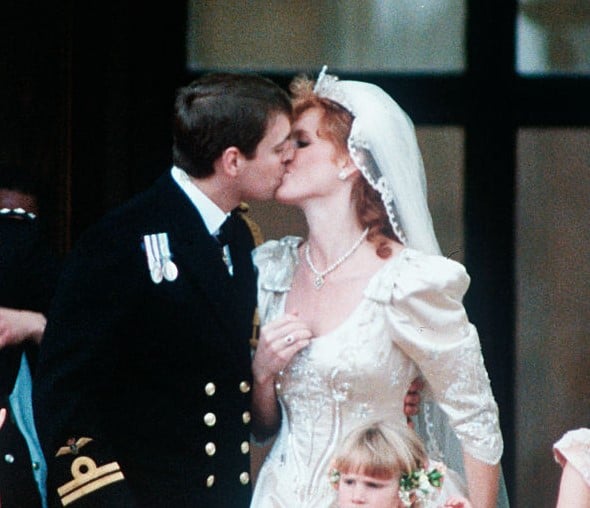 How they got together
Ferguson and Andrew actually knew each other when they were just kids.
In her autobiography, Fergie explained that she used to play tag with Andrew and other youngsters when she attended her father's polo matches.
In 1985, they got reacquainted thanks to Princess Diana. The Princess of Wales recommended Ferguson to the queen, who invited her to a "dine and sleep event at Windsor Castle during Ascot week."
At dinner, Ferguson was seated next to Andrew and that's when they hit it off. Months later, they were engaged.
Why Fergie couldn't believe Andrew married her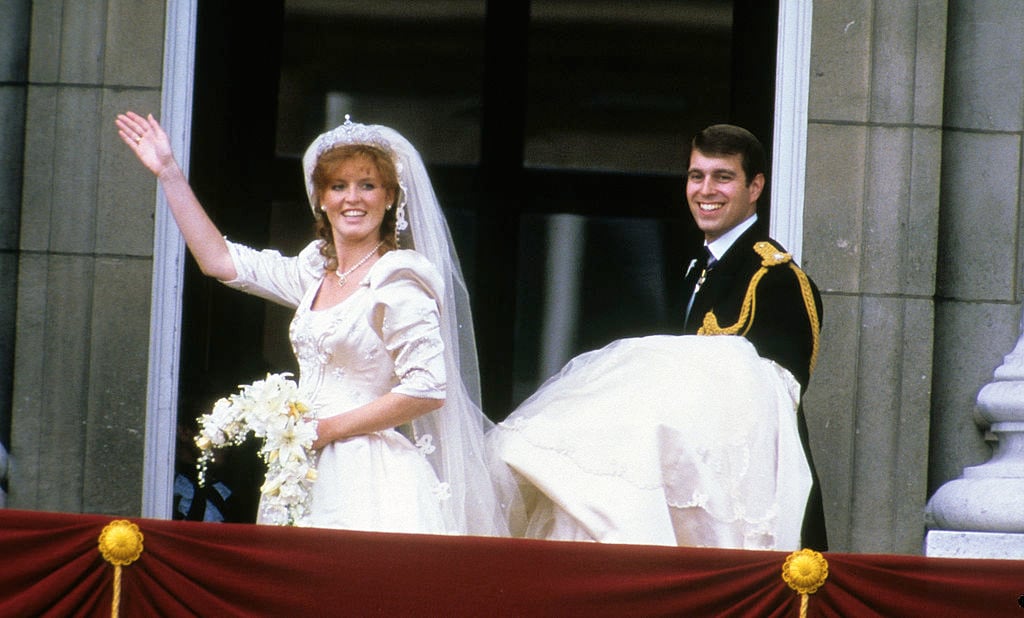 Years after they tied the knot, the duchess reflected on Andrew's decision to marry her when he had plenty of other beautiful women to choose from.
"Why did Prince Andrew marry me, he could have married a lovely model, he had hundreds of models chasing him, but he married funny old me and that's because it was meant to be," she said.
Andrew did have a party boy reputation before the got hitched and after they divorced, he embraced that lifestyle again for a number of years. He was photographed on luxury yachts surrounded by bikini-clad models and linked to some famous women including actress Angie Everhart and Australian singer Kylie Minogue.
What the duchess said about her toe-sucking scandal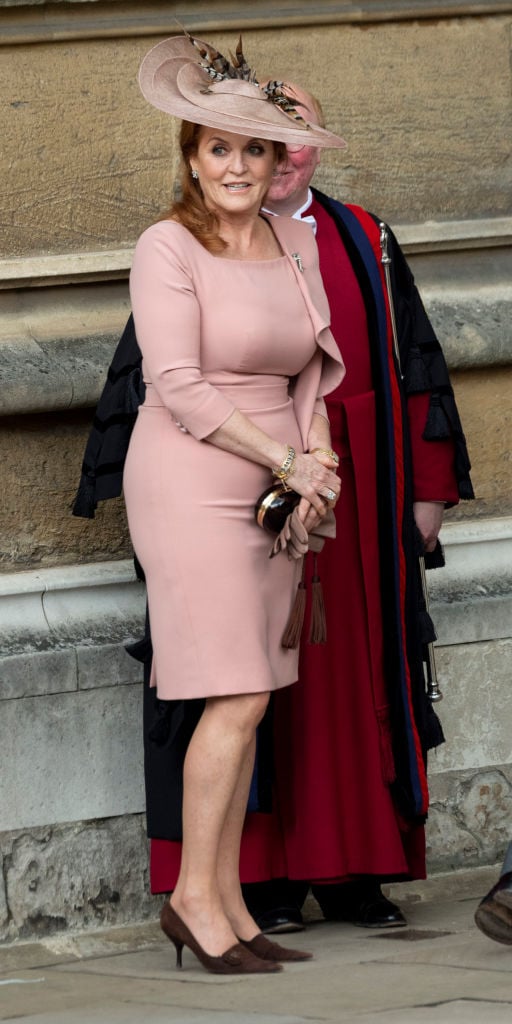 Andrew and Ferguson's marriage was in trouble before the photos of her toes in another man's mouth made headlines around the world. However, the fact that they were still married at the time is what made everything that much more scandalous. It's also what ruined her relationship with several members of the royal family.
"I remember seeing it and just going, 'Oh no, Sarah.' And that's when Caroline, my best friend in the world said to me, 'Now you need help, Sarah,'" the duchess recalled, adding that every day she tries to figure out why she did what she did.
In her 1996 autobiography, Fergie wrote that at one point she really thought "the pictures were a plant to discredit her."
These days, Ferguson remains very close with her ex-husband and over the years has managed to get back in the good graces of some royal family members including the queen. Prince Philip and Prince Charles though are a different story.
Read more: The Real Reason Prince Charles Can't Stand Prince Andrew's Ex-Wife Sarah Ferguson