Why Saweetie Is Upset About Her Collaboration With Doja Cat
As she gears up to release her highly-awaited debut studio album, Pretty B*tch Music, Saweetie has been giving fans a taste of what to possibly expect through singles and guest collaborations. The latest offering at the time of this writing is the Doja Cat-assisted "Best Friend," but soon after its release, Saweetie jumped to social media with a critical tweet in relation to the track. Here's why she's upset and what she said online.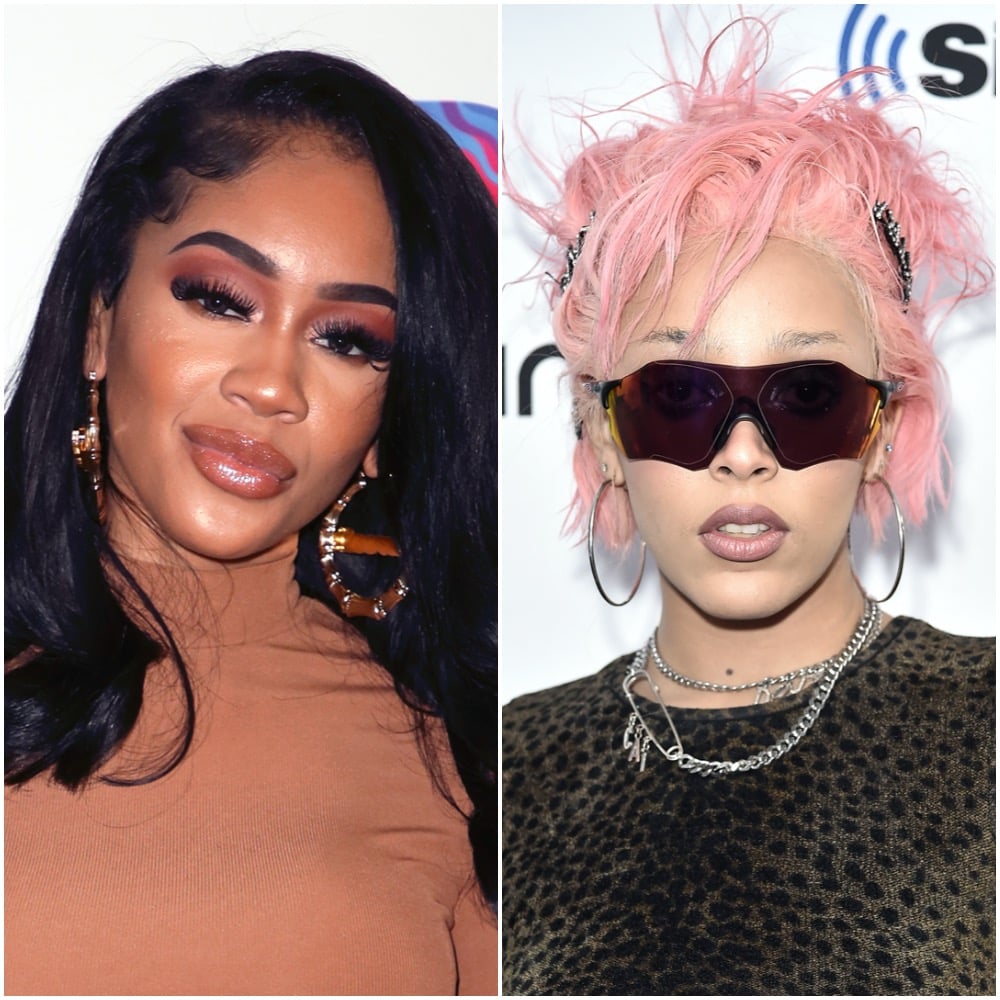 Saweetie and Doja Cat's collaboration is a long time coming
Saweetie told Hollywire in February that she had completed a collaboration with Doja Cat. She wouldn't offer up much beyond that, but she told the outlet it would appear on her album, originally set for a 2020 release.
After putting out songs from PBM such as "Tap In" and "Back to the Streets," Saweetie started teasing a video on Twitter believed to be the Doja Cat collaboration. But before it could come out, the single released on the Internet, drawing a rebuke from the California native.
Saweetie called out her label for 'prematurely' releasing 'Best Friend'
After the track hit the Internet and at least one streaming service, Saweetie rushed to social media to call out her label Warner Records.
"I am extremely disappointed in my label WBR for prematurely releasing a single I was so excited about," she tweeted in the wee hours of Dec. 4. "I feel disrespected. I'm hands on with ALL of my creative & had such a dope rollout for 'best friends'. The thirst for clout & $ is real & it overrides the artists' art."
She mentioned in follow-up tweets that the label even allegedly released the wrong version of the song and had damaged the campaign she had planned for the single. "We put so much work into the visual & we shot for days for this super cinematic girl anthem. And for this to happen? wow…." she added in another message.
The label has yet to publicly address her tweets, but it appears the song has since been wiped from the Internet.
How to listen to Saweetie and Doja Cat's song
For those who didn't get a chance to hear the track, you might be able to listen when Saweetie drops her album. She hasn't provided an exact release date just yet, but she told The WCGI Morning Show in late November she now plans on dropping it in the "first quarter" of 2021.
Stay tuned to Showbiz Cheat Sheet for updates as they become available.