Why 'Scandal' Alum Tony Goldwyn Says His 'Lovecraft Country' Character 'Feels Totally Entitled'
'Scandal's Tony Goldwyn is back on TV. But he's playing a very different role than the Fitz we all came to adore. Here's what he said about the character.
Gladiators beware. Scandal alum Tony Goldwyn is back on TV, and he's playing a very different role than the Fitz we all came to adore. Here's the scoop on the actor's latest project, Lovecraft Country, and the villainous character he brings to life.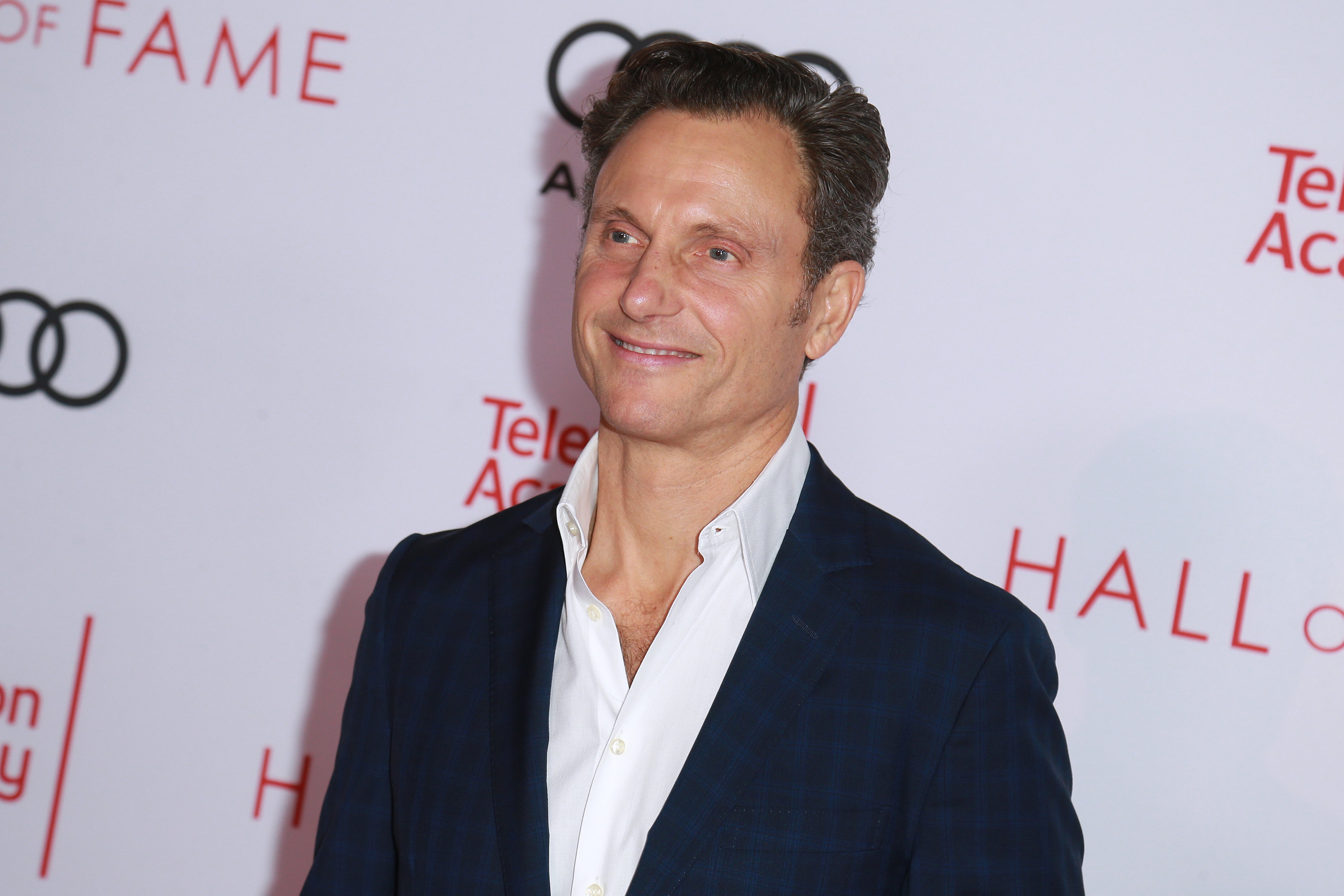 What is 'Lovecraft Country' about?
Lovecraft Country is the latest HBO original to premiere amid fanfare and anticipation. It follows in the footsteps of the premium cable giant's other larger-than-life series, including True Blood, Game of Thrones, and Watchmen.
The drama, which is executive produced by Jordan Peele, J.J. Abrams, and Misha Green, is a historical series set in America during the Jim Crow era. In a twist, Lovecraft Country juxtaposes the very real horrors of racism and violence with supernatural monsters and magical villains. HBO's official synopsis reads as follows:
The one-hour drama series based on the 2016 novel by Matt Ruff, follows Atticus Black as he joins his friend Letitia and his Uncle George to embark on a road trip across 1950s Jim Crow America in search of his missing father. What follows is a struggle to survive and overcome both the racist terrors of white America and the terrifying monsters that could be ripped from an H.P. Lovecraft paperback.

HBO.com
Lovecraft Country boasts a compelling plot, high production value, and a rock star cast. Jurnee Smollett stars alongside Jonathan Majors, Courtney B. Vance, Michael Kenneth Williams, and Aunjanue Ellis. Onboard in a recurring role is Goldwyn.
Tony Goldwyn went from The White House on 'Scandal' to white supremacy in 'Lovecraft Country'
Fans of Scandal were riveted by the forbidden love affair between political fixer Olivia Pope and the very married President of the United States, Fitzgerald Grant. Sure, Fitzie may have made some questionable calls during his eight-year stint in the Oval Office. But despite his lapses in judgment, no one ever accused him of racism.
On the other hand, Goldwyn's Lovecraft Country character, Samuel Braithwhite, has a hateful and dangerous white supremacist attitude. In an interview with The Hollywood Reporter, Goldwyn opened up about the role. He told the news outlet this:
Samuel Braithwhite is someone who feels totally entitled due to his birthright, and his lineage, wealth, and power to feel intellectually superior to all other ethnicities and social strata. He views himself as a member of the master race, and he's really committed to cultivating that in this whole fantastical mission, which he takes to the extreme in terms of immortality. You can line that up so nicely with the Aryan notion of the Final Solution. I thought that was so interesting because you take this sort of extreme, operatic situation, and you put it on a human level. And it's not remotely uncommon in terms of how people view themselves in relation to other human beings.

Tony Goldwyn in The Hollywood Reporter
Fans can catch Lovecraft Country Sundays at 9 p.m. on HBO. And Gladiators who miss Scandal can head over to Hulu to stream the series from the beginning.
Follow Erika Delgado on Twitter.