Why 'Schitt's Creek' Star Catherine O'Hara Is Glad She and Eugene Levy Didn't Stay Together After Dating
Catherine O'Hara and Eugene Levy star as Johnny and Moira Rose on the Emmy-winning series Schitt's Creek. Here's why O'Hara is glad they're not together.
Catherine O'Hara and Eugene Levy star as Johnny and Moira Rose on the Emmy-award winning series Schitt's Creek. Apparently, the 2 comedians briefly dated after they met each other in Toronto — but O'Hara is glad it didn't work out.
'Schitt's Creek' stars Eugene Levy and Catherine O'Hara went on a couple of dates — but it didn't last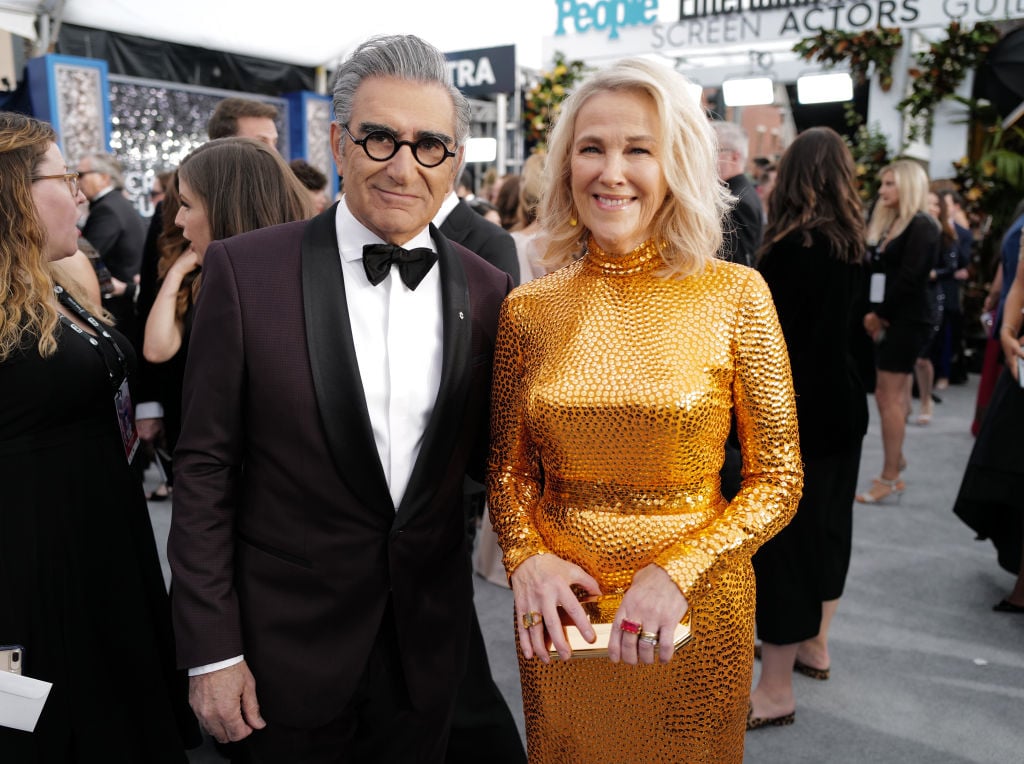 In a recent New Yorker, profile, O'Hara talked about first meeting Levy and joining "the Second City improv troupe in her native Toronto, as an understudy for Gilda Radner."
Asked when she first interacted with Levy, O'Hara responded: "When I was waitressing." She also revealed that she and her fellow future Schitt's Creek star dated.
"We tried dating, actually," O'Hara told The New Yorker. "There's nothing sexier than making each other laugh. I think everybody tried dating everybody."
However, the comedic pair didn't last too long as a couple. (Levy married writer Deborah Divine in 1977 and O'Hara has been married to production designer/art director Bo Welch since 1992). Does O'Hara ever regret not sticking it out with Levy?
"I'm so glad it worked out that way," she admitted. "We probably wouldn't be working together if we'd gone longer on the dating. Really, it was, like, one or two dates. That's it."
Since improvising together on the Second City stage, the comedians went on to perform on SCTV. They also co-starred togetherin in several Christopher Guest mockumentaries, namely Best in Show, A Mighty Wind and For Your Consideration. Both Levy and O'Hara — who won Emmys for writing on SCTV — won their first Emmys for acting in 2020 for Schitt's Creek.
Award-winning actors Eugene Levy and Catherine O'Hara value their friendship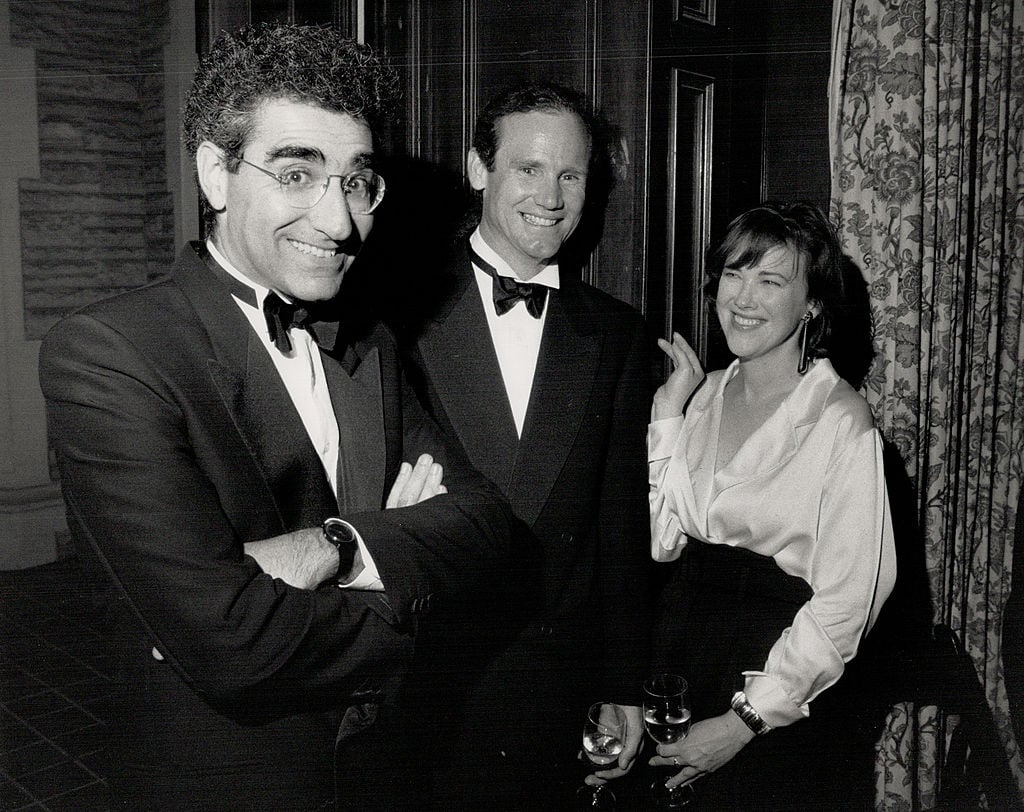 RELATED: 'Schitt's Creek' Stars Dan Levy, Annie Murphy, Catherine O'Hara and Eugene Levy React to Talk Shows' Anxiety Over Their Show's Title
Related post url: 
In a 2014 BuzzFeed profile, Levy and O'Hara both talked about their long working relationship — and close friendship.
"… this is the lovely thing about working with a friend who you love and respect, and I really love and respect Eugene — he is really funny, he's very thoughtful in his work, he's a great writer, and a great actor," O'Hara gushed. The 2 actors have created a dynamic in which they are honest with each other, but still honor each others' opinions — something that might not be possible if they had a deeper romantic history.
"So even when it gets into an argument, I believe that there's no other crap in the way, it's all about making this the best it can be," O'Hara went on. "And I hope he believes the same of me. It's great."
Asked why the Schitt's Creek stars work so well together, Levy answered: "I think we both approach what we do in the same way."
"I've never considered myself a comedian, and yet I've spent my life in comedy," he told BuzzFeed.
"Me too," O'Hara chimed in. Levy expanded on he and his Schitt's Creek co-stars comedic approach:
We're two character actors. … We both approach it like an actor. You want to get inside the character and make it funny, but it all goes from the inside out. … You kind of look for what you can do with a character — 'Is this a meaningful character for me to play?' And, 'How much mileage can I get out of it?'"