Why Scooter Braun Told Demi Lovato to Take 'a Different Approach' to Her Upcoming Album
Singer-songwriter Demi Lovato is working on her seventh album. But her manager Scooter Braun convinced her to try something new this time around.
Performer Demi Lovato has been through a lot over the years. From the pressures of being a young Disney Channel star to challenges in her personal life, her management is very important to her. Learn why she's back on track with Scooter Braun, and how his advice had shaped her upcoming seventh album.
Demi Lovato signed with Scooter Braun in 2019
After her 2018 overdose, Lovato took some time off from show business. When she decided to return in 2019, she enlisted Braun, signing with him on May 11, 2019, according to the above Instagram post. "Couldn't be happier, inspired and excited to begin this next chapter with you Scooter!!!" she wrote.
Over the next year, Lovato returned to both acting and music, recurring in Will & Grace, performing at major events, and releasing multiple singles. During this time, she posted photos and videos that included Braun, including when he and Ariana Grande (another one of his clients) helped her celebrate her birthday.
She spoke poorly about her former management
Before Braun, Lovato obviously had other management. And in a March 2020 interview with Ellen DeGeneres, she opened up about why she left them, including how they were "hiding" any food that had sugar. "I lived a life for the past six years that I felt like wasn't my own," Lovato said. "It was controlled by so many people around me."
Lovato continued, saying that instead of cake on her birthday each year, she ate watermelon. But that all changed with her 27th birthday in July 2019. "Scooter Braun gave me the best birthday cake," she said, adding, "I just remember crying, because I was finally eating cake with a manager that didn't need anything from me and that loved me for who I am."
Lovato's second album was 'rushed'
In her Disney Channel days, Lovato also dealt with people who asked a lot of her. Her second album, Here We Go Again, was released less than a year after her first. This is relatively uncommon in the music world. And Lovato confirmed in May 2020 that it was, indeed, "rushed."
On the Emo Nite TV Ride of Cry Podcast, Lovato said that on the track "Catch Me," (the only one from the album in which she has a solo writing credit) she accidentally sang "hypmotized" rather than "hypnotized." "No one said anything?" asked hosts Morgan Freed and Barbara Szabo. "They let it slide," laughed Lovato.
Braun wants to add more ballads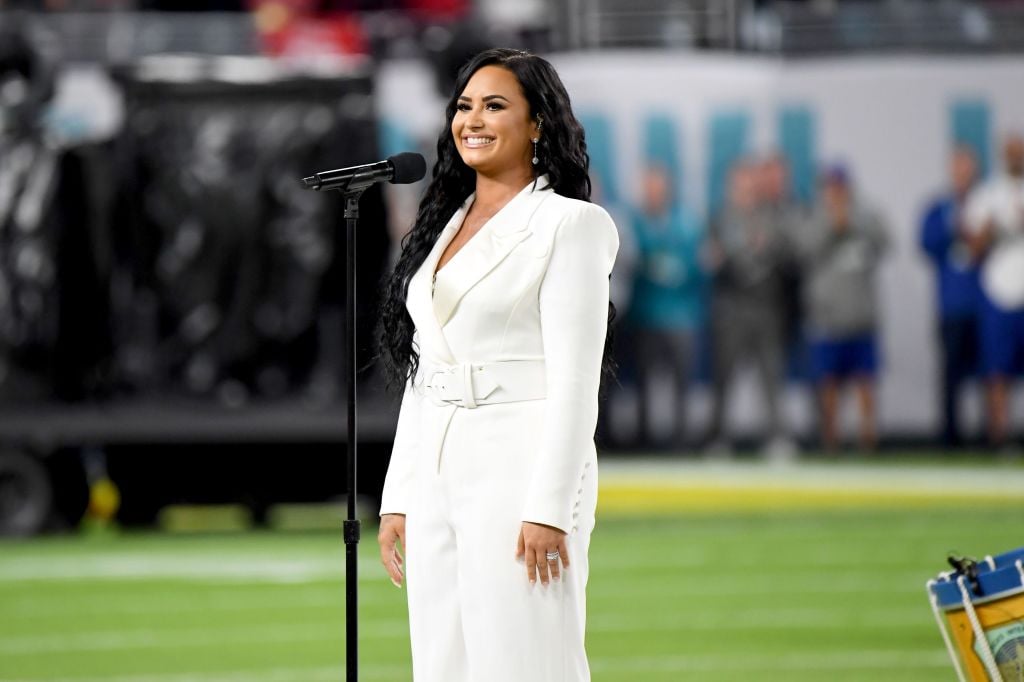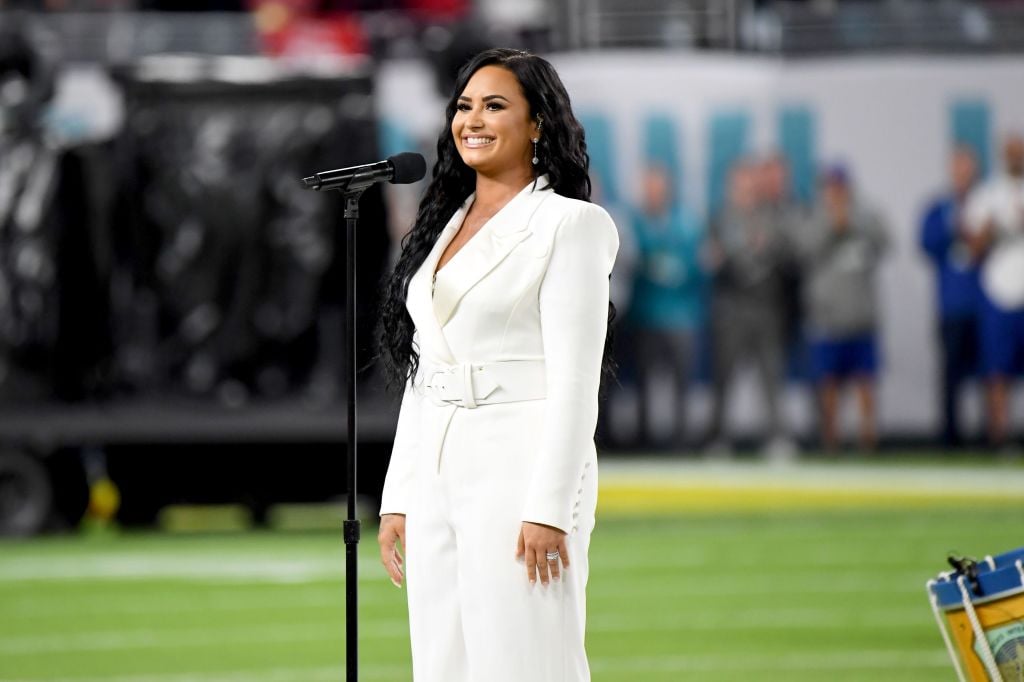 You can understand then why it would be important for Lovato to spend time on her work and not hurry to get it out. That's what she's doing with her seventh album, which she told Freed and Szabo is "still up in the air" right now, despite previously being "so close to finishing."
Following her soulful performances at the Grammys and the Super Bowl, Lovato said, "We kinda had a moment, Scooter and I, where he was like, 'You know what? I think we need to take a different route and a different approach with the album where we show your voice off more. We need to put more ballads in there.'"
Lovato agreed. But then production was put on hold due to the coronavirus (COVID-19) pandemic. "I think hopefully soon I'll be able to get back to recording," she said. On May 21, 2020, she posted a photo of herself in her Instagram Story preparing to record. So it looks like the album is on the way.
How to get help: In the U.S., contact the Substance Abuse and Mental Health Services Administration helpline at 1-800-662-4357.