Why Season 21 of 'Law & Order: SVU' Is Groundbreaking Because of Mariska Hargitay
Most people that watch Law & Order: SVU can't imagine the series without Mariska Hargitay at the helm. She plays Olivia Benson who works her way all the way up to Captain of the SVU squad. Read on to learn why season 21 is especially groundbreaking because of Hargitay.
'Law & Order: SVU' has been renewed for 3 additional seasons
SVU will be bringing fans an additional three seasons after season 21. The mind behind the series, Dick Wolf, signed a deal for SVU with studio Universal Television, according to Deadline. The deal includes a renewal for three more seasons of the hit Chicago drama series as well, so fans have a lot to celebrate.
Why season 21 of 'SVU' is groundbreaking because of Mariska Hargitay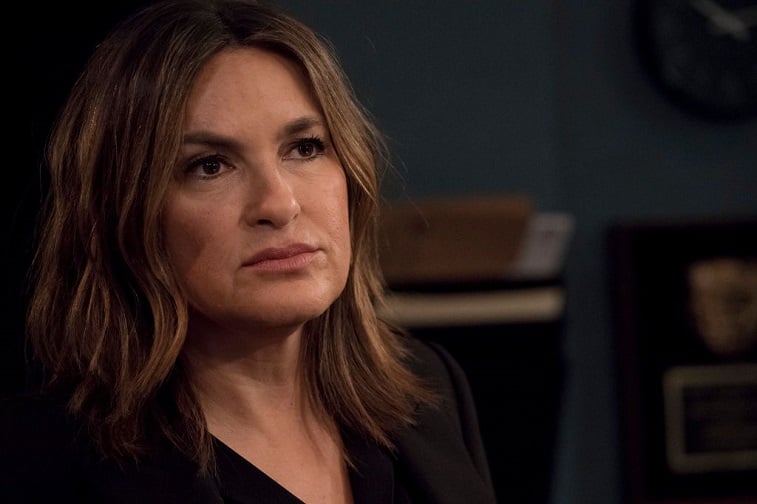 The current season of SVU is now the longest-running live-action primetime series to date. The show has a huge following and people can't imagine life without it. However, Hargitay makes the series even more groundbreaking because season 21 has made Olivia Benson the longest-running character in the same category.
Hargitay has graced our television screens for 21 glorious seasons and she's arguably helped make the show what it is. Hargitay isn't just an actress either. She's taken her time on the show and used it to make positive changes in the world.
Hargitay uses her celebrity for good
Hargitay isn't just doing critical work on the show, but she's also doing amazing things off-camera as well. She uses her celebrity for good and she tries to bring awareness to important issues that are close to her heart.
In 2004, Hargitay founded her nonprofit called the Joyful Heart Foundation. It was her solution to survivors searching for answers and an attempt to heal. She was receiving letters from survivors and Hargitay chose to answer with her important foundation.
According to its website, the foundation's mission is "to transform society's response to sexual assault, domestic violence, and child abuse, support survivors' healing, and end this violence forever."
Mariska Hargitay fights to end the backlog of untested rape kits in the United States
Hargitay has worked tirelessly to end the backlog of untested rape kits in this country. She's a producer on I Am Evidence, which is an HBO documentary that tells the stories of four survivors. The documentary takes a deep dive into the staggering numbers of these kits sitting on shelves untested.
Hargitay's foundation is the campaign partner of the film. The documentary has already won the award for Best Documentary Film at the Provincetown and Traverse City Film Festivals for its work.
Mariska Hargitay has a huge fan following
Just check out Hargitay's Twitter or Instagram accounts and you'll see what we mean when we say she has an enormous fan following. People love Hargitay and enjoy telling her on each and every post. She isn't just a celebrity who acts in a show. She's so much more than that.
Mariska Hargitay took her time on SVU and used it to make positive changes out in the world. People look up to her because she doesn't just talk about things, she does them. She's an amazing advocate for survivors, and the world and the series are better places with her in them.