Why Selena Gomez Doesn't Regret Turning Down a Role in 'High School Musical'
Selena Gomez grew up in the public eye. Her career began as a child, when she appeared on Barney & Friends, a popular children's show featuring Barney, a purple Tyrannosaurus Rex.
Since then, she has gone on to become a Disney star and has appeared in many TV shows and movies, as well as becoming a successful musical recording artist.  However, the path to stardom hasn't always been easy for Gomez.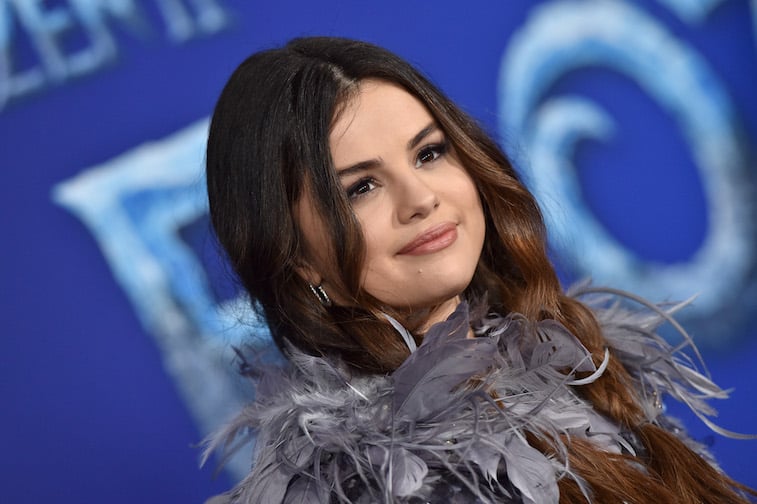 What was Selena Gomez's early childhood like?
Gomez was born on July 22, 1992, in Grand Prairie, Texas to teenage parents, Amanda Cornett, and Ricardo Gomez. They were married for five years before divorcing. Gomez stayed with her mother, and she described those early years in a 2017 HuffPost interview. 
"My mom was really strong around me. Having me at 16 [was] a big responsibility." Additionally, she said, "She gave up everything for me, had three jobs, supported me, and sacrificed her life for me."
How did Selena Gomez get her start with Disney?
During her time on Barney & Friends, Gomez had a small part in the 2003 Disney movie, Spy Kids 3-D: Game Over. She also appeared on the Disney series, The Suite Life of Zack & Cody. Gomez began to get noticed in the industry and in 2007 Disney gave her a recurring role on Hannah Montana, alongside Miley Cyrus.
In the show, Gomez played the part of Mikayla, a pop star. Disney then gave Gomez a chance at a leading role when they cast her as Alex Russo in Wizards of Waverly Place. The series was an instant hit with fans and Gomez was propelled into fame and fortune.
With the success of Wizards of Waverly Place came expanded roles in Disney specials, singing parts on albums, and a leading role in the direct-to-video movie, Another Cinderella Story playing the part of Mary Santiago, an aspiring dancer.
She also landed a supporting part in Horton Hears a Who! An animated movie that became a commercial success grossing over $300 million worldwide.
So why did Selena Gomez turn down the part on 'High School Musical 3'?
Gomez said in a Daily News article, "High School Musical 3 is cute and I think it would be a great opportunity for someone else," but "I passed on it because I didn't want to do it."
She added, "After Disney, I want to be taken seriously as an actress for many years."
What about Selena Gomez's mental health?
In 2018 Gomez checked into Privé-Swiss, a luxury treatment facility in Connecticut. At the time, Gomez told Vogue: "My self-esteem was shot. I was depressed, anxious. I started to have panic attacks right before getting onstage. Basically, I felt I wasn't good enough, wasn't capable."
Her mental struggles were heightened after her final break from longtime boyfriend Justin Bieber and his sudden engagement to Hailey Baldwin. This news sent her into a downward spiral where she "started giving away her clothes" and "sent a bizarre message to Jennifer Lopez" on Instagram. After these episodes, she took a break from social media.
It isn't easy for anyone to live in the public eye. It is especially hard when you are young and everything about your very public relationship and breakup is out there for everyone to see.
However, Gomez is back (and getting a little revenge?). The release of her new ballad "Lose You To Love Me" says it all.
As Gomez said in a People interview, "As I know many can relate to the fact that the road to self-discovery generally comes through the scars in one's life…knowing you can come out the other side stronger and a better version of yourself. "