Why Serena Williams Takes Time Every Day to Zone Out
One would be hard-pressed to find a more famous athlete on a global scale than Serena Williams is. For over two decades, Williams has forged a legacy based on hard work, infectious passion, and refusal to adhere to the status quo in tennis. Despite her devotion to the game of tennis and booming business ventures off the court; however, Williams needs time to shut off and enjoy the small things in life. She recently opened up about this with CNBC.
Serena Williams' legendary career
Williams has been playing tennis since she was barely old enough to hold a racket. Just like her older sister Venus, Williams was able to heed her father's direction and become one of the greats.
At a young age, she was already too good for the junior leagues around the world. She even tried to play in adult tournaments before she reached the eligible age of 15.
Within five years, she was already one of the biggest names in tennis. Her and Venus dominated tennis both individually and together, but Serena reached heights that propelled her even above her sister. Although the two have been competing with and against each other during their entire lives, the two also forged impressive individual legacies on their own, too.
With 23 Grand Slam Titles and counting, Williams is honing in on becoming the all-time leader in Grand Slam titles. While she hasn't won a Grand Slam since defeating her sister three years ago, she is constantly in the running, going toe-to-toe with a generation of talent that is often less than half her age.
So much has changed for Williams since she was the teenager breaking through in the tennis world. She's married and has a daughter named Olympia. As such, things began to look more important away from tennis, and she had to learn to grapple with her personal life, too.
The pressure to be the best
To pigeon-hole Williams into the just a tennis superstar is to downplay her accomplishments away from tennis. She has modeled for some of the biggest names on earth and has even started her own self-funded clothing line, S by Serena, which sells straight to the consumers rather than using a middleman.
For two decades, she has also been the face of many of the biggest companies in the sporting world, including Nike, Gatorade, Wilson Sporting Goods, and more. Williams is arguably just as successful as a spokesperson and a public figure as she is as a tennis player, but even that is not enough praise to heap on her.
Williams has an impressive business portfolio outside of the ones she started on her own. Serena Ventures, her investment group, aims to invest in companies started by minorities and women as a way to diversify the business world. To date, Williams has invested in at least 34 startups and has a portfolio worth $10M.
How does Serena Williams stay sane?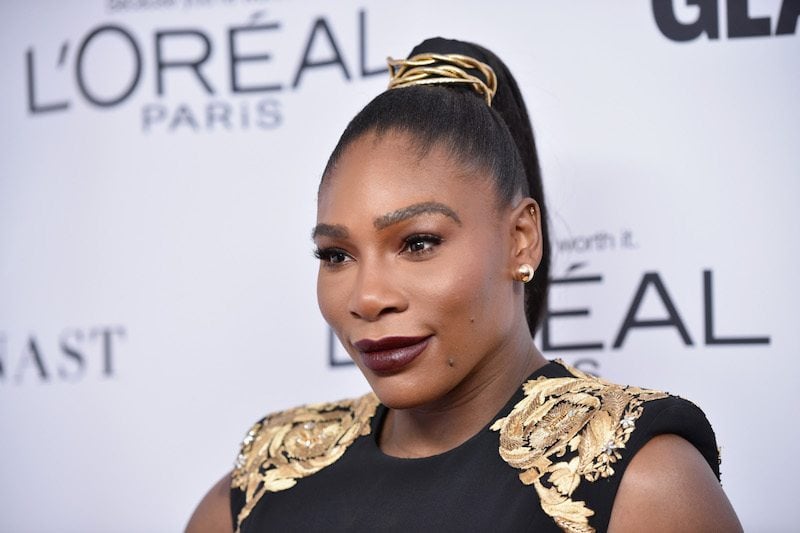 From staying in shape for her next big match to keeping track of all her other ventures, it can be easy for somebody in Williams' shoes to let her professional life overtake her personal one. To combat this, she has trained herself to do one thing.
"Something I do every day is [to] completely turn my brain off, which sounds weird but because I work so much between tennis and running my other properties—Serena Ventures and Serena Clothing. But it's a lot so I just need to turn my brain off and not think about anything," Williams told CNBC Make It.
Whether she is meditating or watching TV, Williams tries to do things that keep her grounded and remember that there is life outside of the spotlight and work. This is the key to staying humble and focusing on what counts. Olympia also helps.
"It really helps me to focus on her and focus on the moment and not think about anything else," Serena said. "And I purposely do that with her because I know that I just need to shut off."
Clearing her mind, living healthy, and focusing on what matters have helped propel Serena to the place she is today. It wasn't easy being thrust into the spotlight at a young age and expected to be the best, but Williams has taken it in stride. Now, approaching the twilight years of her career, it is comforting to see Williams embrace life away from the business, commercials, and tennis.