Why 'Shark Tank' Star Mark Cuban Considers Bethenny Frankel a Reality TV Success
Mark Cuban got to see Bethenny Frankel in action when she was a guest investor on 'Shark Tank', and had this to say about her success.
Bethenny Frankel is one of reality television's greatest success stories. Solidifying her celebrity status after starring in Real Housewives of New York, the Skinnygirl founder has proven she can command the small screen as well as several business ventures. After appearing on Shark Tank as a guest investor, billionaire Mark Cuban noticed what makes the RHONY alum a hit in the tumultuous reality genre.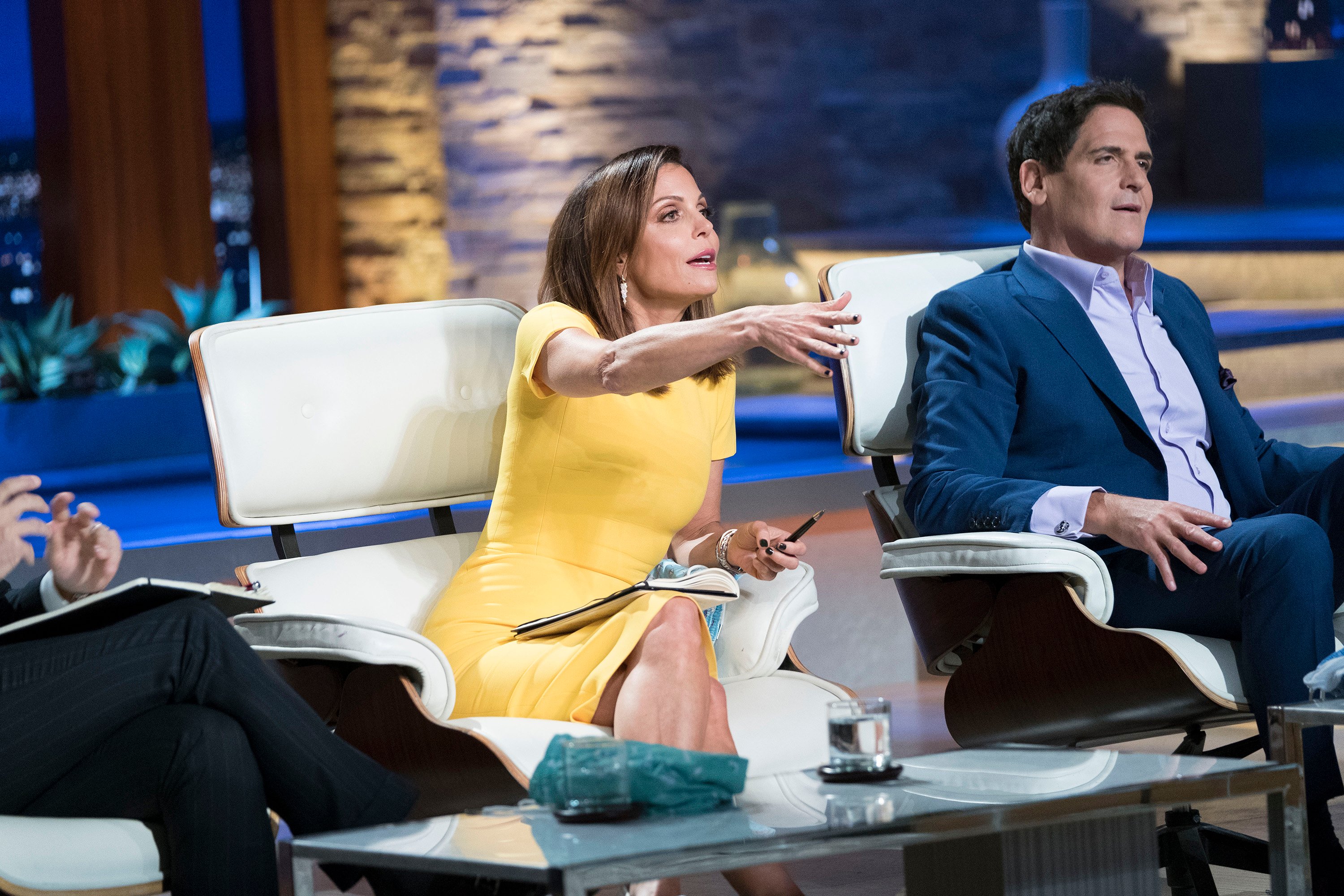 Bethenny Frankel swam with the Sharks
Shark Tank has opened the waters to several guest investors over the years, welcoming business icons including MLB star Alex Rodriguez, KIND founder and CEO Daniel Lubetzky, and Spanx founder Sara Blakely. Frankel had her turn in the Tank during seasons nine and ten, where she had a seat next to Cuban.
"She picks things up super fast," Cuban recently told Marie Claire of Frankel. "[She's] one of the all-time best branders in the world."
When Cuban was asked why Frankel has had such monumental success in the reality space while countless others have faded out, he had a simple answer.
"She is smart as f*ck," Cuban remarked.
Mark Cuban and Bethenny Frankel went toe-to-toe in the Tank
In Shark Tank's season nine finale, Frankel and Cuban had a tense exchange over a pitch. The two panelists accused the each other of interrupting, where Cuban later explained that he expects some pushback in the Tank.
"I love Bethenny," the NBA team owner told Showbiz Cheat Sheet in 2018. "I mean, she's smart and intense. We're going to battle sometimes. I respect her intensity and you know what, it's going to come out. Sometimes she's going to talk down to me and I'm going to talk down to her."
Cuban noted how Frankel found her voice as her time in the Tank increased, and had no problem swimming with the other Sharks.
"She felt more confident and more comfortable," Cuban said. "I mean all guest Sharks, when they first come in, they're a little bit unsure of themselves. Even Bethenny — she kind of hesitated now and then, and she'd look over to me because I was sitting next to her. But by the second time around it was like, 'get away from me. I got this!'"
Bethenny Frankel felt a bit underestimated on 'Shark Tank'
Though Frankel recently admitted to being "afraid of" taking a seat on the Shark Tank panel, she felt that some may have been sizing her up according to her RHONY status rather than her business accomplishments.
"The network and the production company looked at me like a housewife, and like I wouldn't be able to keep up," she said in 2019, according to Entertainment Tonight. "They said, 'You know these are very serious business people?' and I said, 'Uhhh, OK. I've been on the cover of a small magazine called Forbes. I might be able to hang, too.'"
Quickly conquering her fear, Frankel proved herself to be a worthy contender on Shark Tank. The Skinnygirl mogul pointed out that while RHONY catapulted her to stardom, the reality show sometimes came with a stereotype which she strives shut down.
"It's hard to go into an arena like Shark Tank, and be taken seriously as a housewife," Frankel said. "I somehow always manage to get back to being the underdog. No matter what I do, I get back to being the underdog and I'm comfortable there. I like being in uncharted territory."
Frankel's new series, The Big Shot with Bethenny, is now streaming on HBO Max.