Why 'Shark Tank's' Daymond John Got In An Argument With A Guest Shark
ABC's hit reality show Shark Tank has made millionaires out of aspiring entrepreneurs. Competition to be a contestant on the show is fierce, with literally millions of applicants hoping for an opportunity to pitch their idea to the sharks.
The steady panel of Barbara Corcoran, Mark Cuban, Lori Greiner, Robert Herjavec, Daymond John, and Kevin O'Leary has contributed to the show's success. Occasionally, the network will bring a guest shark into the waters. High-profile names including Bethenny Frankel, Alex Rodriguez, and Ashton Kutcher have all appeared on the show as investors. John revealed he once got upset with a guest on the panel for this reason.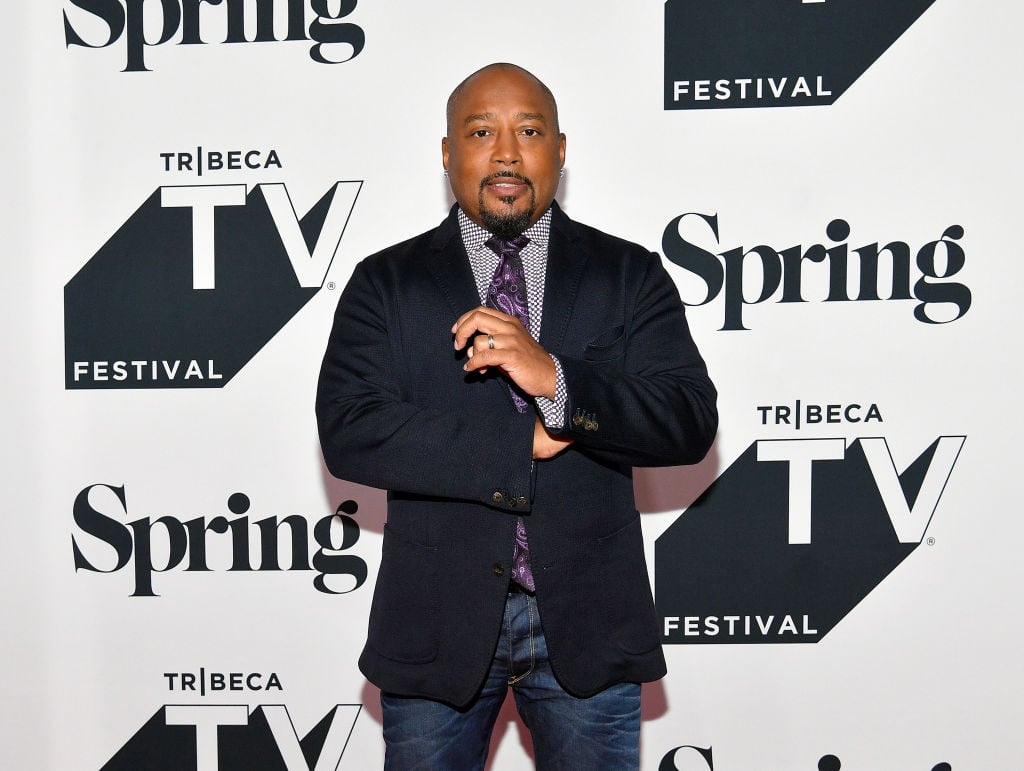 No 'gold diggers' please
With the heavy competition to get on the show, the sharks have become attuned to quickly realizing when a contestant truly wants a deal or just exposure for their business. When the panel feels someone has entered the tank just for publicity, they are immediately turned off.
"We call them gold diggers. We can smell it in the first couple of minutes," O'Leary told Vulture in 2018. "If what they're asking is unrealistic or if their valuation is insane, they have no intention of doing a deal. But people now understand the value of Shark Tank isn't just appearing on it, it's getting a deal and getting integrated into the ecosphere where we follow up every year."
John feels this tactic robs true aspiring business owners of a turn in the tank. "What annoys me is that those gold diggers take opportunities away from genuine entrepreneurs," he said. "They're selfish and they're going to do the same way of business to their partners, or if they do get a deal from us, they back out almost immediately when the cameras are off."
The FUBU founder can tell if a contestant is on the show under false pretenses when they start haggling. "Everybody who watches Shark Tank knows you're going to have to negotiate. Less than one percent of the time, you get what you ask for," John explained. "If you come in asking for $250,000 for 3 percent, and they go, 'Okay, I'll go to 4 percent,' you know they're full of bulls***."
"It's not fair to the Shark, either," Greiner added. "It's not fair all the way around. It takes away opportunity from people who deserve it."
Guest shark tiff
John tries to uncover any contestants he considers to be a gold digger. In an interview with Inc., he shared a disagreement he had with a guest shark over an entrepreneur's intentions.
"Recently, I got into a big fight with–I can't say who, but one of our guest Sharks. A contestant came on who had a very high valuation of a young tech company," John revealed. "They had several million dollars in the bank. And they were looking for more capital. To me, 99.9 percent of the people watching the show can't even grasp having millions in capital."
The Shark Tank star went on to describe his frustration with the entrepreneur and guest panelist, noting how countless hard-working business owners may have lost their opportunity to appear on the show due to a 'gold digger.'
"I started yelling at the contestant, because I felt this person didn't need us and was taking away an opportunity from some struggling mother who mortgaged everything after working on her company for eight years," John shared. "I felt that person was very self-absorbed. They could have run around Silicon Valley and gotten the money, no problem. I was upset with the guest Shark because they were ready to invest. They were saying, "Oh, that's not so bad.' I guess that's the beauty of the show. Maybe that person will create the next Facebook, and then I'd be wrong."
Also avoid doing this
While there are clearly many pitches that go well on Shark Tank, John also revealed that contestants should definitely not take an approach that the panel has grown to loathe.
"When they just tell me how big the market is, I'm glad, because I can tune out and think about what I'm going to have for lunch," John revealed. "If they go, 'Well, it's a $50 billion market,' I go, 'Yeah. And the bankruptcy market is about $1 trillion, and I think you can get 1 percent of that, for sure.'"
Watch ABC's Shark Tank on Sunday nights!