Why 'Shark Tank's' Kevin O'Leary Prefers Investing in Women Entrepreneurs
Find out why "Shark Tank's" Kevin O'Leary prefers investing with female entrepreneurs!
Ironically known as "Mr. Wonderful" on ABC's Shark Tank, Kevin O'Leary considers himself a very shrewd investor. When he does choose to buy a stake in a company, he often chooses women-owned businesses.
"I've been investing now for over 10 years on things for Shark Tank deals — and other deals that are brought to me because of Shark Tank — and the majority of my returns come from the companies run by women. Now this isn't some kind of academic research, this is real data. This is real money coming back to me," O'Leary told CNBC Make It.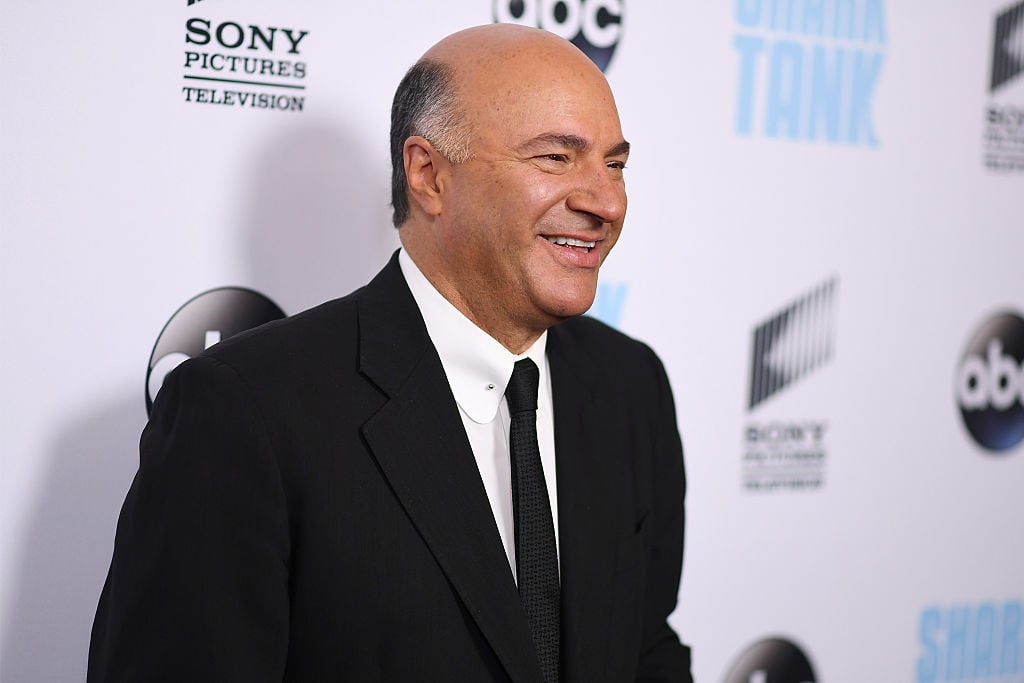 The savvy shark thinks it comes down to three major qualities that make women better business owners.
Time management
"If you want something done, give it to a busy mother. That's an old adage and it's true in business," O'Leary told CNBC. "Women are very good at allocating their time, so they know what to do not only with their time, but with their employees' [time]. A lot of my companies that are small, average size, 25 employees, [so] it really matters what everybody is doing."
Sara Margulis, CEO and co-founder of the crowdfunding platform Honeyfund, scored a deal with O'Leary in season 6 of Shark Tank. "Of all the sharks, he's someone who really has noticed that in his portfolio all of his returns are coming from women-led or women-owned companies," Margulis told CNBC of O'Leary. 
Margulis, who is also a mom, agrees with O'Leary's assessment on time management. "[Moms] already know how to time manage, we already know how to juggle all the balls," she says. "We're getting the kids to school, or making the lunches. We're setting up the doctor's appointments, we're taking [the kids to] Little League. We already have so much happening in our lives that it is very natural to wear so many hats, and I think that for women, that translates really well into the workplace."
Setting realistic goals
O'Leary told CNBC that women tend to make their objectives almost 100 percent of the time since they set more realistic goals.
"In my portfolios, women hit their objectives in sales 95 percent of the time. Men are setting goals, in my case anyways, much, much higher and then only achieve them 65 percent of the time. When you meet your goals 95 percent of the time, you change the culture of your business… People feel they're working in a winning organization," O'Leary says. "That's why women are doing better in business — they keep their people. The staff are sticky. They want to work there because they're hitting their goals."
O'Leary advises to stay in reality when setting objectives.  "You don't have to reach for the stars, you want to win 95 percent of the time. That's the secret sauce."
Knowing when to listen
The importance of listening to customers, employees, and shareholders is vital to running a successful company, and O'Leary feels that women have this attribute in spades.
"They listen to all of them, they take the advice, they take the information and they pivot," O'Leary told CNBC. "Understanding when you're going in the wrong direction is the tell of a great entrepreneur. Women are very good at listening, assimilating and redirecting, and that's how you make it in business."
One of O'Leary's most successful investments was in the Boston baking company, Wicked Good Cupcakes. Owned by Tracey Noonan and daughter Dani Vilagie, the female duo appeared on Shark Tank in season 4. "He truly cares about Dani and me and the future of Wicked Good. He's accessible, honest and a ton of fun. And he also has a kicka– team we work with as well," Noonan said, according to CNBC.