Why Shawn Mendes Wouldn't Stop Smiling While Taking a Serious Lie Detector Test
Singer Shawn Mendes was hooked up to a lie detector but wouldn't stop smiling despite the serious tone of the administrators. Why was he taking the test? What did he have to say about girlfriend Camila Cabello and a few other famous friends? And why wouldn't he stop smiling?
While fans of singer Shawn Mendes may accuse him of stealing hearts, it doesn't seem like he's committed any major crimes. So, why was he taking a lie detector test and — perhaps more importantly — why wouldn't he stop smiling despite the serious tone of the administrators? Plus, what did he have to say under pressure about some of his most famous friends — including which one he thinks has a "little bit of a villain look"?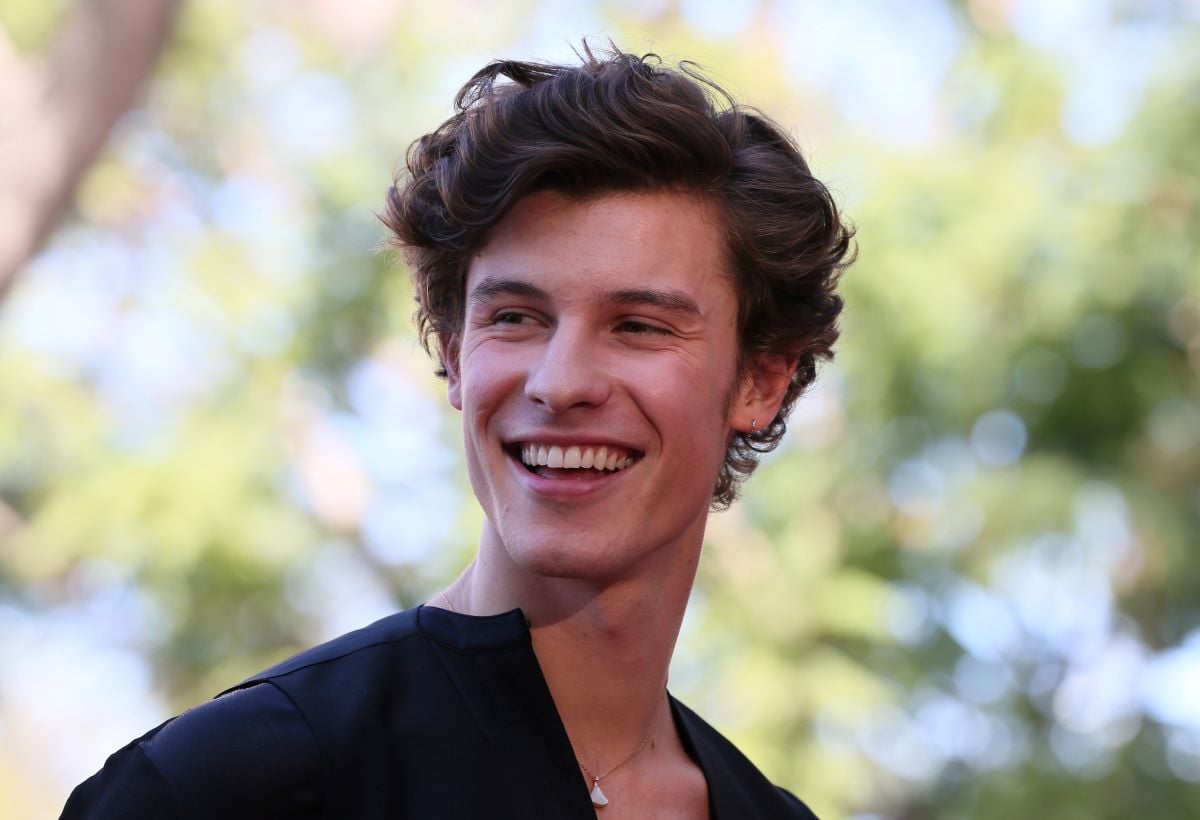 Shawn Mendes admitted he lied to girlfriend Camila Cabello
In Sept. 2021, Mendes participated in the lie detector test for Vanity Fair.  Lots of celebrities do it – and they usually end up answering questions about other famous people. Lucky for Mendes, the tone was serious but the test wasn't designed to prove him guilty of a crime.
For instance, the interviewer brought up a previous interview where Mendes said his girlfriend, Camila Cabello, thinks he's "incapable of lying." They asked if he'd ever lied to Cabello, and he admitted that he has. But presumably, the couple had already worked through that before she saw the video.
Though Mendes admitted to past dishonesty, he said he's "pretty bad" at lying. The test revealed he was telling the truth about that. And while the test might not have been administered in relation to a crime, Mendes still seemed like it was making him a little uneasy.   
Shawn Mendes wouldn't stop smiling during lie detector test
After the interviewer asked Mendes the first questions, he noted, "I can't stop smiling. Something weird is happening." The interviewer then instructed Mendes to "get serious" and he said "okay" – but he was still smiling.
Seemingly, he was smiling because he was nervous about being in the situation. "I'm feeling something – like electricity go through my fingers," he anxiously shared at one point. Apparently, that was normal because Mendes made it through.
But he also answered questions about a few other celebrities besides Cabello and had some interesting things to say while under pressure.   
Who looks a 'little like a villain'?
While taking the test, Mendes answered questions about his "really, really good friend," musician John Mayer. As Mayer is known as a famous bachelor, the interviewer asked Mendes if he thinks Mayer will always hold on to that title. "No," he answered. "I think that when he's ready and he surrenders, the right person's gonna fall into his world."
He clarified that based on conversations with Mayer, now 43, he doesn't "feel like he's ready" — he just thinks he will be eventually. The interviewer asked if Mendes could give Mayer their number, to which he agreed. But the test administrator noted that he was being deceptive. "I was lying," Mendes nodded emphatically, smiling again.
The interviewer then pivoted to Mayer's supposed ex, Taylor Swift. Mendes revealed that he stays in consistent contact with the superstar, but he's never met her boyfriend, Joe Alwyn. "He looks like a sweet guy," he noted while looking at a picture of Alwyn.
But the administrator detected a lie, so Mendes recanted his first statement. Instead, he said Alwyn has "a little bit of a villain look about him." And what made him feel that way? He said it's Alwyn's "really blue eyes," because he trusts brown eyes. He added that Alwyn still looks like a nice guy to him, but one who could also be a villain.
So, it's really no wonder Mendes couldn't stop smiling — between his nerves and the uncomfortable questions about some of the most famous people he knows.