Why 'SNL' Alum Tina Fey Thought She Blew Her Interview With Lorne Michaels
At her first meeting with 'Saturday Night Live' creator Lorne Michaels, Tina Fey thought she made a huge mistake.
Emmy winner Tina Fey was a part of The Second City improv group in Chicago before hitting it big on Saturday Night Live. Starting as a writer on the iconic NBC show in 1997, Fey went on to become a cast member in season 26.
Looking back at her first meeting with SNL creator Lorne Michaels, Fey was sure she wouldn't get an offer due to a mistake she had been warned not to make.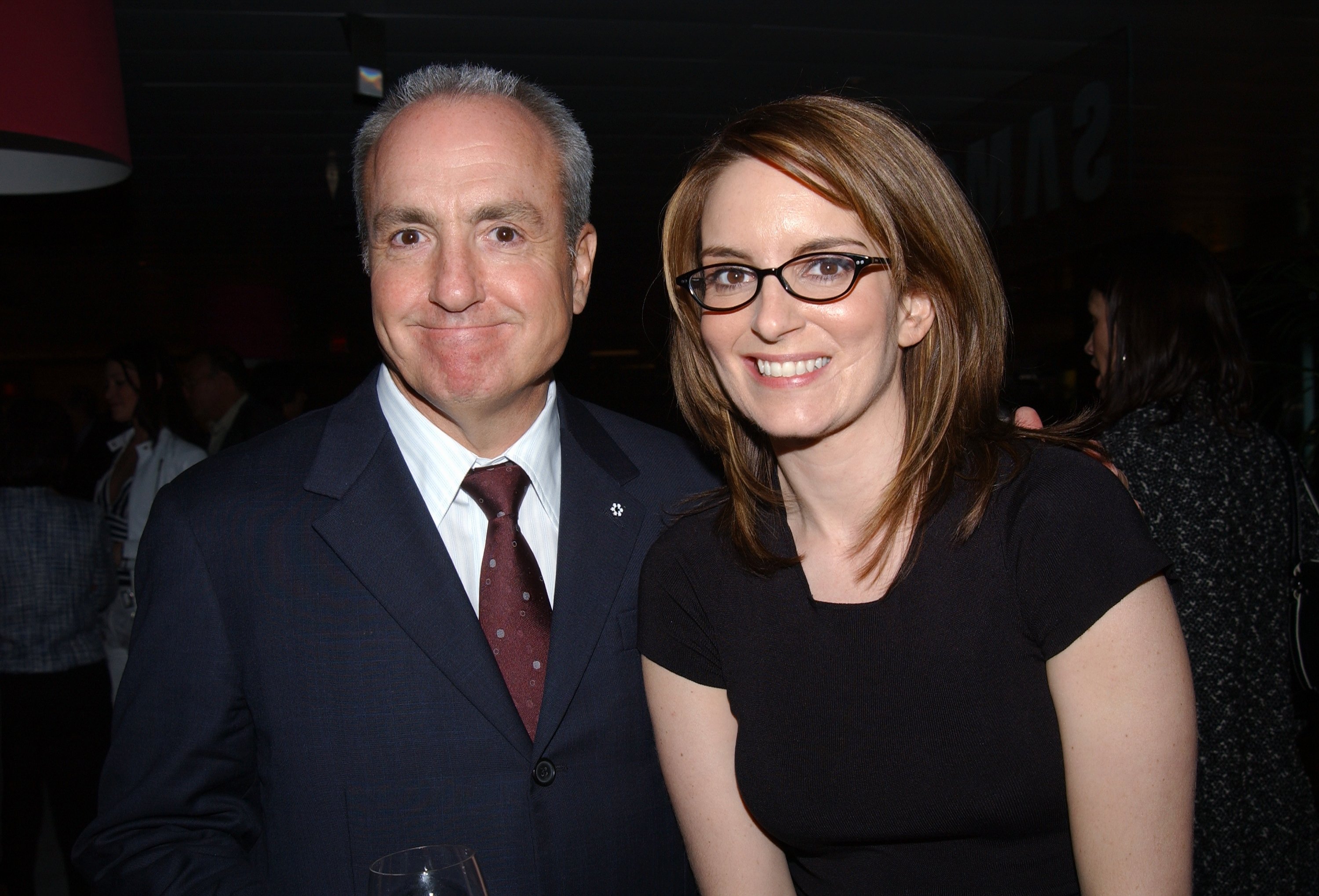 Tina Fey was tapped as a writer for 'SNL'
Heading to New York from Chicago for her interview with Michaels in 1997, Fey was being vetted for a writer's position.
"It seemed promising because I'd heard the show was looking to diversify," Fey wrote in her 2011 book Bossypants. "Only in comedy, by the way, does an obedient white girl from the suburbs count as diversity."
Prepping for her big meeting with the SNL creator, Fey had been given some words of wisdom from a friend in the industry.
"The only advice anyone had given me about meeting with Lorne was, 'Whatever you do, don't finish his sentences,'" the 30 Rock star recalled. "A Chicago actress I knew had apparently made that mistake, and she believed it cost her the job. When I was eventually ushered into his office, I sat down, determined not to blow it."
Lorne Michaels and Tina Fey had an awkward silence
Apparently, Fey's commitment to not interjecting during their conversation was put to the test as soon as the interview began.
"Lorne said, 'So you're from…,'" Fey recalled. "It seemed to hang there forever. Why wasn't he finishing the question? If I answered now, would this count as my talking over him? I couldn't remember how normal human speech patterns worked. Another five seconds went by, and still no more sentence from Lorne."
The Baby Mama star began envisioning how she would explain to her friends back home that she botched the opportunity.
"When I flew back to Chicago the next day they were going to say, 'How was your meeting with Lorne Michaels?'" Fey wrote. "And I would reply, 'He said, 'So you're from,' and then we sat there for an hour, and then a girl asked me to leave.'"
Tina Fey won over 'SNL' creator
Unable to withstand the lingering silence, Fey started speaking at the same time as Michaels.
"After what was probably, realistically, ten seconds, I couldn't take it anymore and I blurted out, 'Pennsylvania. I'm from Pennsylvania, a suburb of Philadephia,'" the Sisters star revealed, "just as Lorne finally finished his thought, 'Chicago.' I was sure I had blown it. I don't remember anything else that happened in that meeting, because I just kept staring at the name plate on his desk."
Awkward silences aside, Fey clearly made a good impression on Michaels. She was hired as a writer, moving through the ranks to become head writer and cast member on Saturday Night Live. Since then, her partnership with Michaels has gone through many stages over the years.
"Somehow, I had gotten the job," Fey wrote. "During my nine years at Saturday Night Live, my relationship with Lorne transitioned from 'Terrified Pupil and Reluctant Teacher' to 'Small-Town Girl and Streetwise Madam Showing Her the Ropes' to 'Annie and Daddy Warbucks (touring company)' to one of mutual respect and friendship."
She continued, "Then it transitioned to 'Sullen Teenage Girl and Generous Stepfather,' then to 'Mr. and Mrs. Michael Jackson,' then, for a brief period, to 'Boy Who Doesn't Believe in Christmas and Recluse Neighbor Who Proves that Miracles Are Possible,' then back to mutual respect and friendship again."