Why 'SNL' Cast Member Bill Hader Had to Be 'Consoled' Before Going Onstage for 'Weekend Update'
Bill Hader's characters from his time on Saturday Night Live are undeniably memorable — with "Weekend Update" fixture Stefon being a fan favorite. But moments before Hader would deliver his lines — live, on set — the SNL cast member often had to be persuaded to even go on stage. Why did the Saturday Night Live star need the extra push?
'Saturday Night Live' cast member Bill Hader reveals he has 'legit anxiety'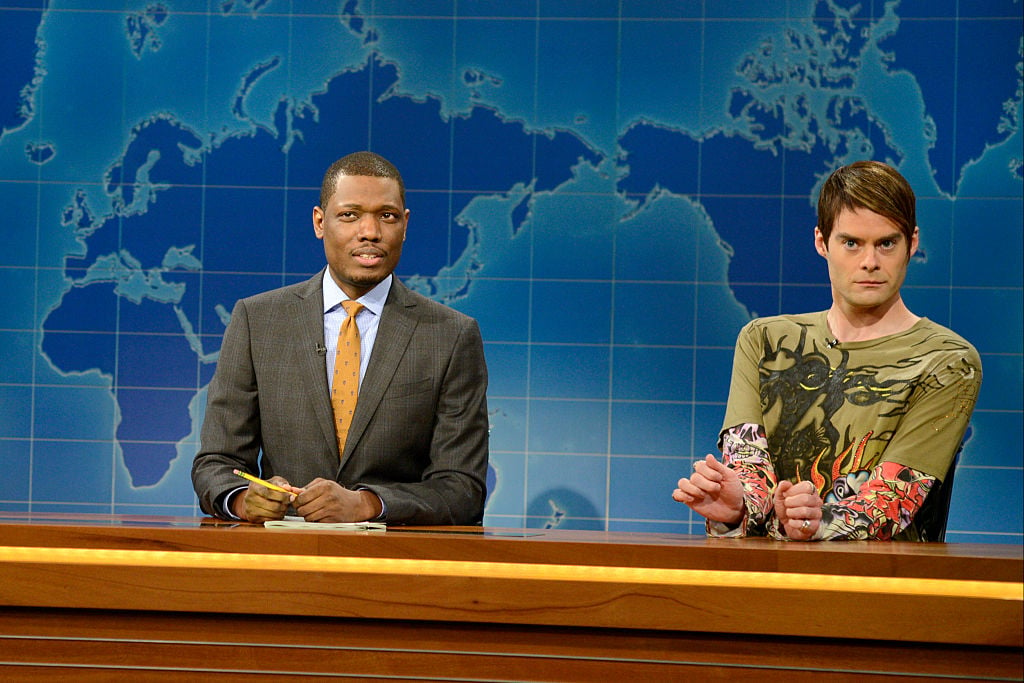 When Sam Jones spoke to Hader on his podcast Off Camera, the Saturday Night Live alum revealed: "I'm a really anxious person; I have legit anxiety." It gets so bad, the symptoms get physical.
"I get like, flu symptoms," Hader continued. "I just start to feel really dizzy, and my arms get really heavy." At the time of the podcast interview, Hader was preparing to host SNL himself for the first time — moving from alum to celebrity guest.
"I'm gonna be a wreck," he said. Hader was planning to do a lot of prep for the Saturday Night Live hosting gig.
The podcaster couldn't believe that Hader lasted "8 years on SNL" dealing with that big of a burden.
'SNL' cast member Bill Hader remembers terrifying moments before going on for 'Weekend Update'
"How did you survive?" Jones asked Hader on the podcast.
He got through it — but was wracked with panic and imposter syndrome the whole time.
"The first 4 years at SNL I was like, 'I'm going to get fired at any moment,'" Hader remembered. Eventually, the show's creator and executive producer, Lorne Michaels spoke to Hader, sensing his anxiety.
"You know you could work here as long as you want," Michaels told the Saturday Night Live cast member. "Just relax."
Hader also told Jones about his anxious ticks backstage at SNL: pacing back and forth, swearing, trying to shake the nerves out of his hands. One of the Saturday Night Live stage managers even has an "impersonation" of Hader, which involves him just throwing his arms out at the ground. Hader says he would do this to "get the anxiety out of [his] body."
Bill Hader as Stefon — not something he was exactly comfortable with
That same stage manager is who would send Hader out to appear on "Weekend Update."
"They push you out," Hader explained, referring the "Update" guest who always comes flying in on a wheeled chair. "He's the guy who pushed me out." However, the stage manager had an extra job when it came to Hader's appearances on the SNL segment.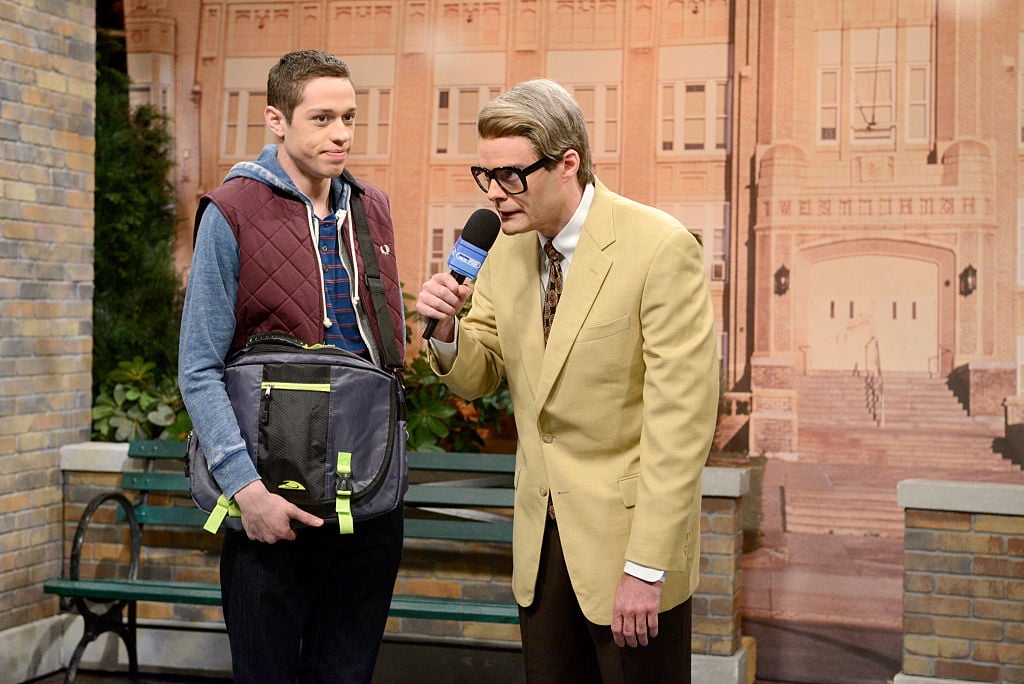 "He would always be like, consoling me," Hader recalled, laughing. No matter who he was playing that night, it didn't matter.
"I'd be sitting in the chair, you know, dressed as Stefon or Carville or whatever," Hader continued. The stage manager, he remembers: "would be patting my back like, 'it's gonna be fine. It's gonna be okay.'"
"And then he would push me out," Hader said.
Fortunately, Hader did find some peace — via calming mind tricks he could employ while performing, as well as professional help.
"I had to go to a therapist and do meditation — all these things to try to calm my nerves," the SNL alum told ABC News. "It was becoming really detrimental for my performing."