'Jersey Shore': Why 'Snooki's Punch Was Cut From the Show
Many Jersey Shore fans remember the infamous night Nicole "Snooki" Polizzi was punched in the face. If you saw the episode when it aired, you got to see the entire attack unfold. If you tried to watch the episode after it aired, you likely noticed the scene was edited. Find out why the moment Polizzi got hit was cut out of the show.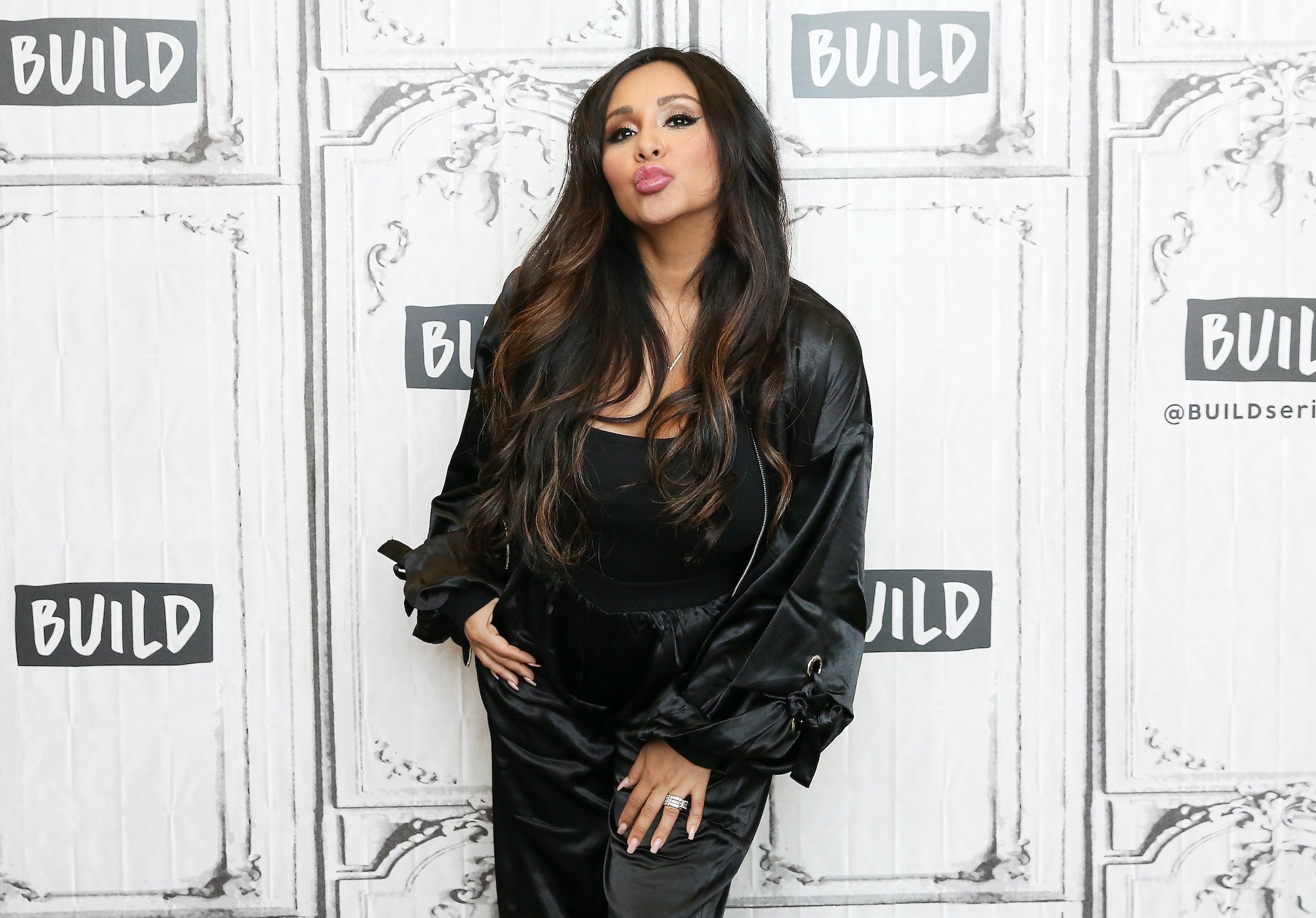 'Snooki' was struck at Beachcomber Bar and Grill 
During one of the most horrifying scenes of Jersey Shore's first season, Polizzi was hit in the face by a drunk bar patron. Brad Ferro, a former gym teacher at North Queens Community High School, was intoxicated and mistook Polizzi's shots for his own. When she confronted him about taking what wasn't his, Ferro reacted by punching Polizzi in the jaw. 
Police quickly arrived on the scene to arrest Ferro. "[There was] a verbal altercation after which [Ferro] struck [Polizzi] in the face," Seaside Heights Detective Steve Korman told the New York Post. "She sustained an injury to the inside of her mouth due to the punch." Ferro was arrested on charges of assault and disorderly conduct. 
'Snooki's hit united the roommates 
Before Polizzi's attack, she felt like an outsider in the house. "Snooki had never been away from home," casting director Doron Ofir explained to Vulture. "The other roommates didn't like her." At the time, Polizzi felt like she didn't fit in and ultimately wanted to quit the show. "What brought the house together, unfortunately, was the attack on Snooki at that bar — because suddenly, they protected her," Ofir added. "At that moment, they became a family."
The punch didn't just solidify the roommates as a family. Producers felt their bond with the cast strengthen, too. "[Nicole getting hit] united all of us in a way — the people in front of the camera, the people behind the camera," said 495 Productions CEO SallyAnn Salsano. "In that moment, everyone became so much more human."
There was backlash when MTV aired the punch 
When the episode first aired, the punch was not edited out. "It aired in the super-tease at the end of episode two," executive producer Jacquelyn French said. "There was some backlash out in the world, and we talked about it internally to decide whether or not we wanted to show a woman getting punched in the face." Several sponsors pulled their advertising because of the punch, not wanting to be associated with it.
At that point, producers had to pivot. "We [didn't] want to pretend it didn't happen," French continued. To show as much as they could without backlash, French says they showed all of the footage leading up to the punch, then the aftermath. "We dipped to black at the point that he actually made contact with Snooki's face."
According to Polizzi, her parents were behind having the scene removed from the show. "That was actually my parents' doing," she explained. "They demanded MTV not show it. It was nice that they listened because my dad was really, really upset about it." 
'JWoww' says the punch created a taboo 
In a YouTube video answering fan questions, Farley admitted her favorite episode was "the episode Nicole got punched in the face." 
"I realized [Nicole] was the love of my life, and we would be together forever because I loved her," Farley added. She said none of the roommates ever thought Polizzi's experience would ever happen to any of them, but she remembers the "taboo" that developed afterward. "[The punch] created such a taboo thing because 'How dare you show a man hitting a woman?'" Farley said. "It's like, wait a minute — that happened. It was real life, and real-life things are going to happen, even if you're on a reality show with 20 security guards around you." 
Farley said Polizzi getting hit opened up a dialogue that may be uncomfortable to talk about, but that she finds iconic because "Nicole ate that sh*t like a champ."
All's well that ends well. Farley said she and Polizzi went drinking the next day, further solidifying their friendship.