Why Some 'Blue Bloods' Fans Are Starting to Turn on Eddie in Season 10
Fans were rooting for Eddie (Vanessa Ray) and Jamie (Will Estes) to get together for so long on Blue Bloods. They are finally married, but now some fans are starting to turn on Eddie. Find out why and more about the couple's problems this season.
Fans have complained Eddie and Jamie aren't acting like newlyweds on 'Blue Bloods'
Season 9 ended with Jamie and Eddie's wedding. The new season picked up with following the newlyweds with their new life. Eddie and Jamie's marriage so far has been filled with multiple serious discussions.
The first one was their disagreement on whether to accept help with finding their new home. They compromised that they would receive help and Eddie will work nights.
Another disagreement the couple had was over Eddie giving him a "honey do" list in the episode, "Bones to Pick." She thought Jamie felt uncomfortable with it because of sexism.
"Well Freud would say that we never really ever just forget something. It's our subconscious speaking up for us." She told him before adding, "No, I think your subconscious forgot to do my list because, well, it didn't like being told what to do by a woman."
The episode ended with Eddie apologizing. Fans were left coming up with a theory about her behavior.
There is a theory that Eddie is pregnant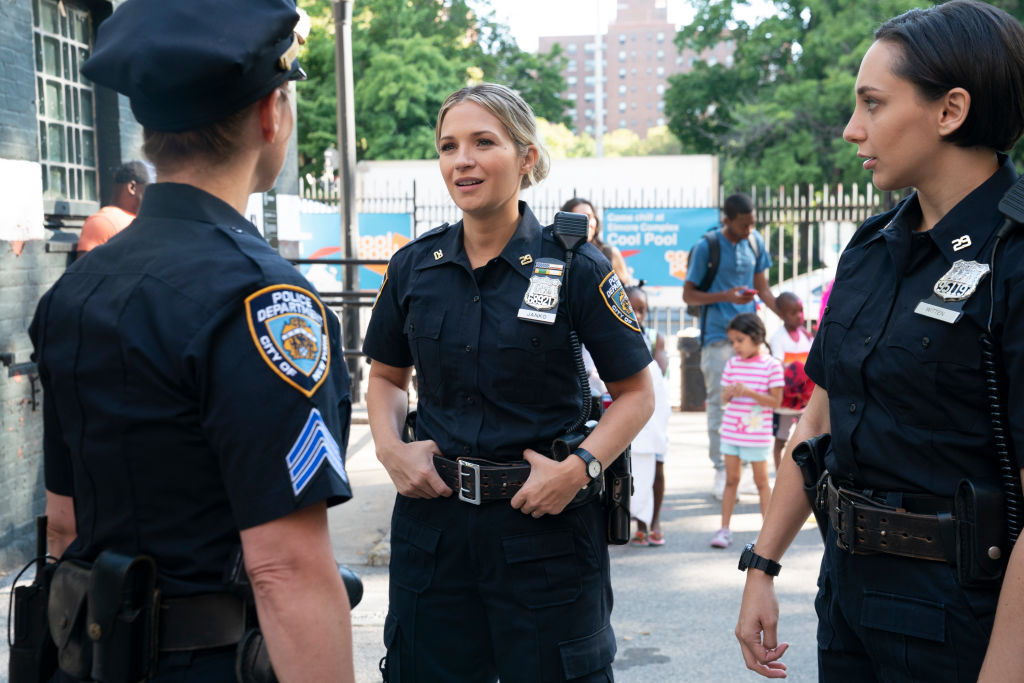 It looks like the newlyweds are just going through some growing pains. However, some fans think there is more to it than that.
"The 'honey do' theme seemed so out of step I started thinking 'hormones talking, baby in the works.' Not ready for those storylines yet. The notion that Eddie and Jamie are the only couple in the family is glaring… once pointed out. Eddie's observations are unique and spot on," one fan tweeted after the episode.
A pregnancy has yet to be revealed. But a new episode shows Eddie butting heads with a different Reagan.
Some fans think Eddie has thin skin
The show's official twitter account shared a clip of Eddie talking to Erin (Bridget Moynahan.) They aren't agreeing on a case. Eddie feels like two people are hiding something while Erin is ready to move on to other suspects.
"I'm going to need something more concrete than just a gut instinct," Erin told the police officer. "Sure, right 'cause I'm not a detective. So I should just walk away," Eddie responded looking angry. "I didn't say that," said Erin. "You didn't have to," she said back before walking away.
Fans responded to the clip and some believe they noticed something about Eddie this season. "Eddie needs to stop getting offended so easily," tweeted one fan. "I like Eddie but she cries about e everything [sic.] Just saying!!" wrote another fan.
A third one pointed out, "Eddie is a good cop but she has a very thin skin when it comes to Erin. She didn't infer that, because she not a detective, she should just walk away. I wonder if this will lead to Eddie eventually getting her gold shield. She could have received one after she was shot but passed."
It looks like some fans aren't happy with Eddie's latest decisions. We will have to wait to see if anything will change.