Why Some 'Blue Bloods' Fans Can't Stand This New, 'Snarky' Character
The Reagan family on Blue Bloods is growing in unexpected ways. Frank (Tom Selleck) discovered he has another grandson at the end of season 10. Fans are loving him, but they aren't loving his mother.
Paula Hill was introduced on 'Blue Bloods'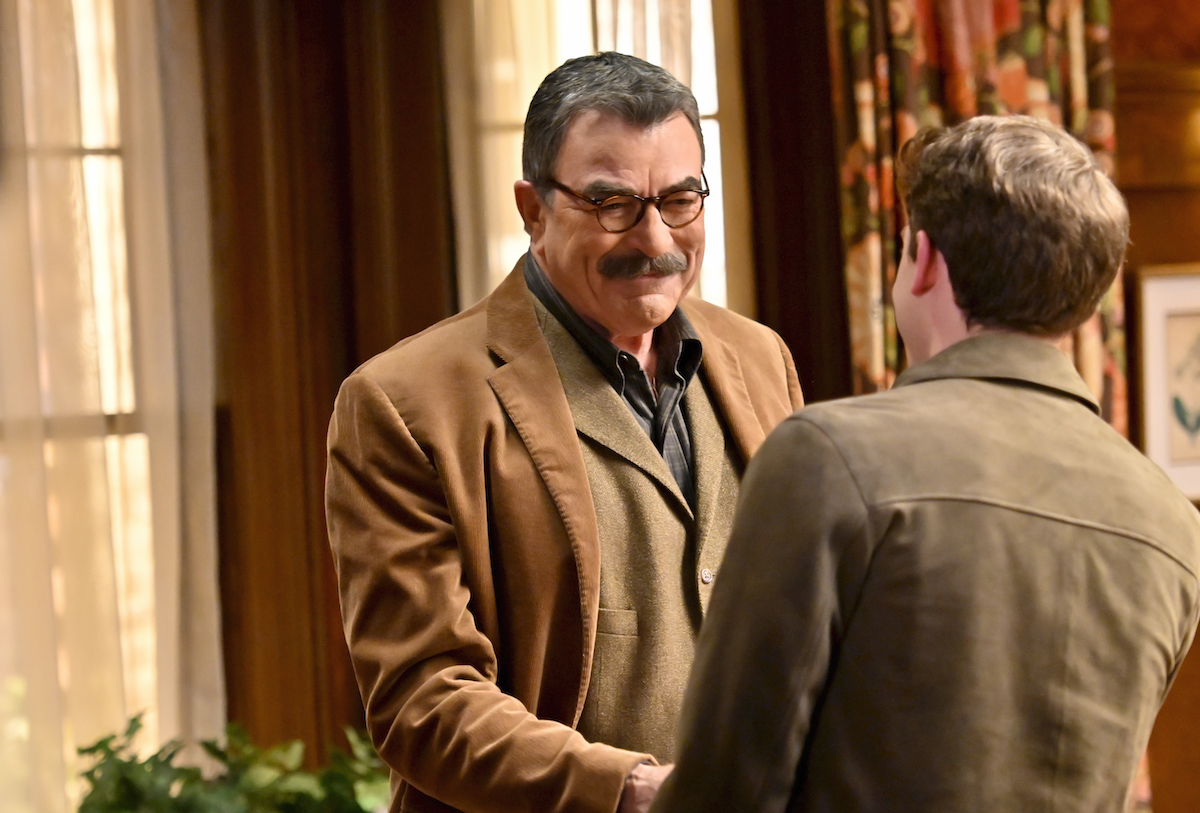 The finale of season 10 revealed Joe Reagan had a son, Joe Hill (Will Hochman) with Paula Hill (Bonnie Somerville). However, he never knew this because she didn't tell him. This was all revealed through a DNA test, and Paula wasn't happy about it.
Frank already knew her and her family, but hadn't seen her in a long time before they reunited in "Family Secrets." She dropped out of the academy, but her son, Joe, is now an officer. Paula wanted Joe to be transferred because she wanted him to have a safer assignment. Frank refused transferring him so she was upset. She told him not to contact them, but Joe still went to family dinner.
Season 11 picked up their story in "The Name of the Father." Joe considered being the face of the NYPD even though there was a risk his relation to Frank would be revealed. Paula visited Frank telling him she didn't want the Reagans to claim him as "one of yours." She wanted him to stay a Hill and keep his father a secret.
The episode ended with Joe and Paula appearing at family dinner. It looks like Paula's relationship with the Reagans is on the mend. But fans aren't happy about the character.
Fans think she is selfish
Fans are making their feelings about Paula known. "Joe and his mom at dinner wonder how she's going to fit in," one fan commented on a different Instagram post. "She's not gonna fit in. She's not really a fan of the Reagan's [sic]. I thought she was unnecessarily snarky at the dinner table. I was surprised Henry (Len Cariou) put up with it," another fan replied.
They also responded to the new episode on Twitter. "Loved this episode! I liked seeing Joe with the family and it was surprising to see his mom there especially given how rude she was earlier. I am not a fan of his mom, she was selfish and still is. Looking forward to how Joe handles the truth coming out. #BlueBloods," tweeted one fan.
"I do not like Joe Hills [sic] mom. She chose to keep that kid away from that family. I can do without her," one fan wrote in the comments of the show's Instagram post.
"I love this show. Love when they have the Sunday dinners. I love the story line with Joe's son. Can do away with the mom. She's too bossy," another fan wrote.
Not all fans are against Paula. One fan wrote under the same post, "I hope Joe Hill & his mom join the family!" Time will tell if she'll return to dinner and have a better relationship with the Reagans.