Why Some People Are Bummed Kourtney Kardashian Might Never Get Married
The E! cable network has been airing Keeping Up With the Kardashians for 18 seasons. Over the years the audience and viewers have gotten to know and love the cast. Plus, they have also had the added benefit of getting to know the cast's significant others. The fans have seen their fair share of weddings …
The E! cable network has been airing Keeping Up With the Kardashians for 18 seasons. Over the years the audience and viewers have gotten to know and love the cast. Plus, they have also had the added benefit of getting to know the cast's significant others. The fans have seen their fair share of weddings and love stories go down on-screen. However, when it comes to Kourtney Kardashian some fans and viewers of Keeping Up With the Kardashians have recently expressed that they are disappointed that she might not ever get married. See what Kourtney Kardashian and her fans are saying about marriage.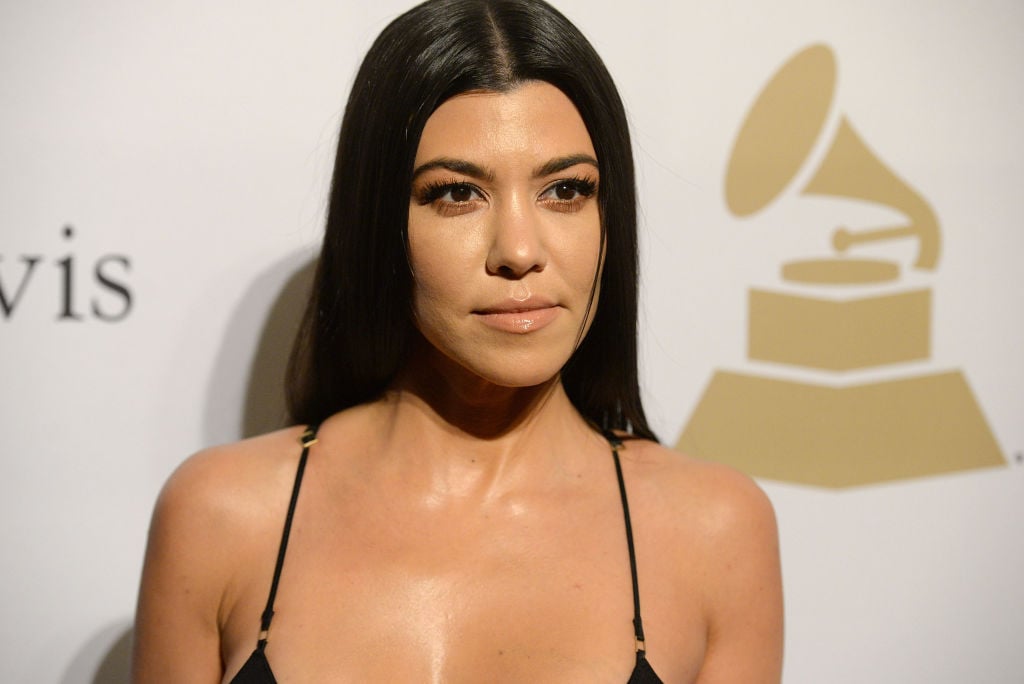 Kourtney Kardashian's history with dating on Keeping Up With the Kardashians
Kourtney Kardashian and Scott Disick were still very much getting to know one another when Keeping Up With the Kardashians first started airing in 2007. Viewers and fans had a front-row seat as the young couple navigated the ups and downs that are bound to come with most relationships, but, as the famous reality television start recently recalled, there were, of course, more downs that she would have liked. 
Kourtney Kardashian recently opened up to Jason Kennedy during In the Room about some of her past and present perspectives on romance and love. Kourtney Kardashian and Disick dated for close to a decade. Kourtney admitted to learning a lot from their relationship and the on-screen experiences. In her discussion with Kennedy she explained, "our whole relationship was on the show and I felt like the toll that it took on us—you know, there were other things too, obviously—I felt like it was hard on our relationship." Relationships are sometimes hard work and celebrities are no exception. Since the pair have split, Kourtney Kardashian and Disick's dynamic seems a lot better. Though the couple is no longer together, they have three children that they closely co-parent together.
Does Kourtney Kardashian want to get married? 
Kourtney Kardashian is the oldest sibling of the famous Kardashian-Jenner clan. Romantically speaking, viewers and fans of Keeping Up With the Kardashians spent most of the series watching the beautiful celebrity navigate her complex relationship with Disick. However, the two never got married. This seems like it could be linked back to Kourtney Kardashian's nonchalant views and beliefs when it comes to marriage and her life. 
In Kourtney Kardashian's recent interview with Kennedy, he got right down to the manner. When he asked the famous reality television star about marriage she responded, "I feel like I'm really content, but I think if it was the right situation, I think it's something that I would want." Even though Kourtney might not feel like she is missing out on anything, she definitely seems like she is open to the possibility. 
How do Keeping Up With the Kardashians fans and viewers feel about Kourtney Kardashian's beliefs about marriage? 
Kourtney Kardashian recently confirmed what a lot of fans and viewers had been speculating over for years. When it comes to marriage, Kourtney Kardashian seems totally unphased. In this Reddit thread, one fan writes, "I know Kourtney doesn't really wanna get married and I love and respect her for that but god damn am I mad that I can't see how beautiful she would look on her wedding day." Of course, fans and viewers respect the star's decisions, but some of them were still a tad disappointed.
Not to mention, the reality of the situation seems unlikely. Another viewer followed up and added in, "I agree, i think the only person i can see getting married would be Kylie. Kourt and Kendall don't have any serious boyfriends that we know of." Though Kourtney Kardashian hasn't completely shut down the idea of marriage, she also isn't telling her fans and followers to count on it.