Why Some John Lennon Fans Are Convinced He Was Killed By This Celebrity
Celebrity conspiracy theories are a dime a dozen. Some rumors are more plausible than others. Fans have long thought the Kardashian sisters have gotten plastic surgery. That's likely true. Other fans think Beyoncé and Jay-Z are part of the Illuminati. That one's probably fake. One of the most outrageous celebrity conspiracy theories around has to be a fan theory surrounding John Lennon's death. According to Insider, it's one of the craziest celebrity theories of all time.
John Lennon's death was a global tragedy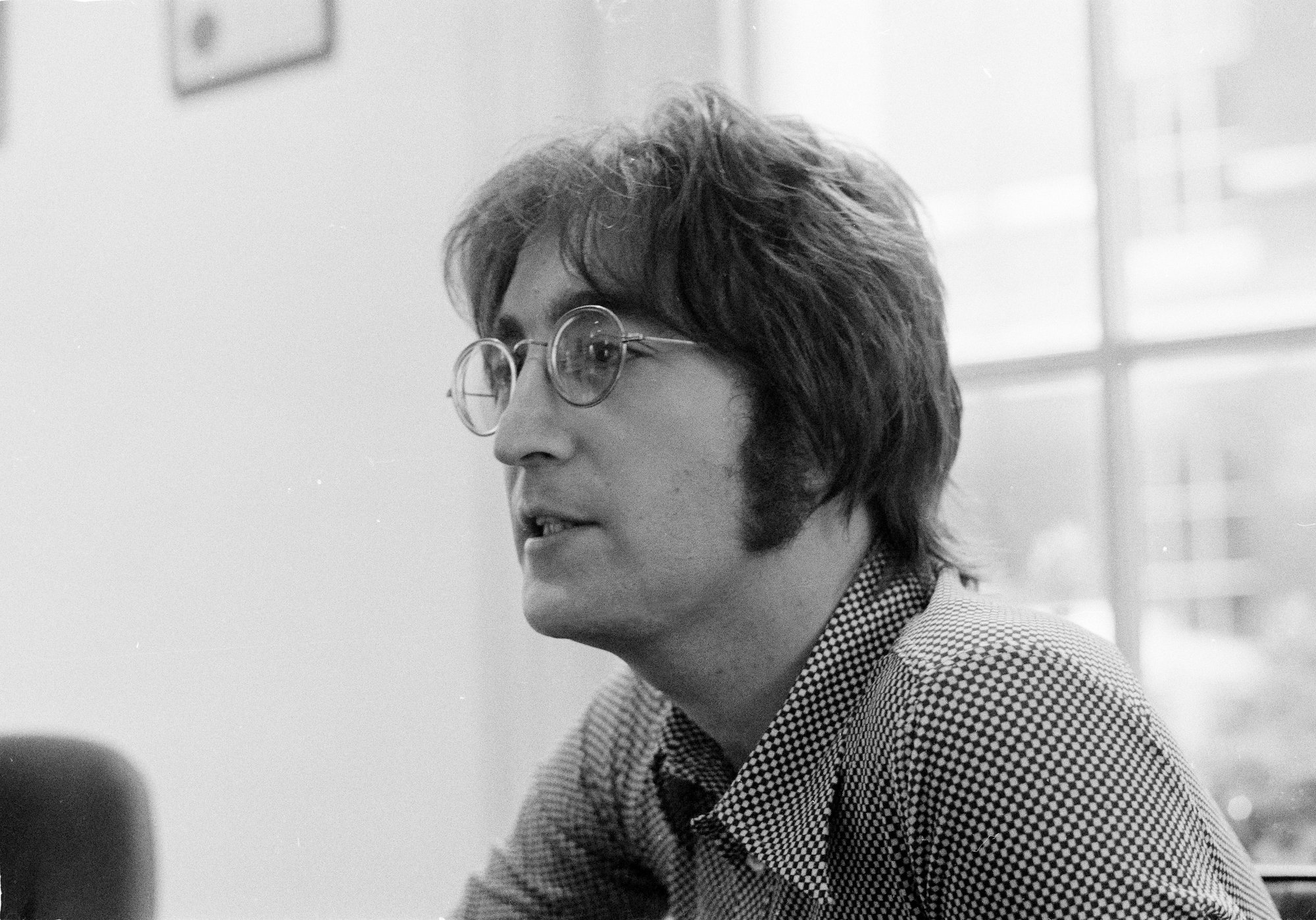 The Beatles were in Lennon's rear-view mirror long before his tragic demise. Although he found fame and fortune beyond measure alongside Paul McCartney, George Harrison, and Ringo Starr, Lennon felt the need to move on. He was still in his 20s when the group split in 1970, after less than a decade of music.
Exactly 10 years later, Lennon was gunned down outside his New York apartment building. The shooter waited at the scene for police to arrest him after shooting Lennon. Although Lennon was transported from the scene alive, he died en route to the hospital.
The world mourned Lennon. His wife, Yoko Ono, chose not to have a huge funeral to commemorate her late husband. Instead, candlelight vigils were set up around the globe to honor the late rock and roller. Ono also constructed Strawberry Fields, a memorial garden in Central Park.
Some fans think John Lennon was killed by Stephen King
In today's post-truth world, of course there are those who believe Lennon wasn't actually killed by Chapman. Even though the gunman waited at the scene, and confessed to planning and committing the acts, some people actually believe Lennon was killed by famous writer Stephen King. The evidence for this theory is kind of thin. It seems like a Floridian named Steve Lightfoot, who pontificated about this theory during a town council meeting.
According to Lightfoot, the biggest piece of evidence supporting this theory is that King and Chapman kind of look alike. It's true they're both white, with brown hair and round faces, but that's where the similarities end. Lightfoot also claims that President Ronald Reagan ordered the hit on Lennon, who was a vocal pacifist. It is true that Lennon was outspoken about his political beliefs, which certainly didn't align with Reagan's. But Lennon was still just a musician, and these were the days before social media, when Lennon wouldn't have had many avenues to share his views with fans.
John Lennon's actual killer has been behind bars for decades
Needless to say, King didn't kill Lennon. Chapman confessed, and has been behind bars since the night of the murder. Although he was clearly mentally ill, he opted not to defend himself. Chapman was given 20 to life in 1980, according to Distractify. Since he has spent more than 20 years in prison, Chapman is eligible for parole. He has been in front of the parole board a few times already, but has yet to be granted release.
Chapman's mental illness has made it hard to understand the motive for his crime. He was delusional, and at the time offered no reason for what he did. A decade later, Chapman told Barbara Walters that he was angry at Lennon for "selling out." Chapman was a huge Beatles fan, and when he found out Lennon had left the group he became enraged. However, Chapman was also having disturbing hallucinations, including that he would somehow "acquire" Lennon's fame by taking his life. Chapman's murder of Lennon was tragic not just for Lennon, his family, and the world, but because it is yet another case of mental illness going untreated with dire consequences.
RELATED: John Lennon and Yoko Ono Were a Controversial Couple — Here's Why