Why Some 'NCIS: New Orleans' Fans Want Scott Bakula to Return to This 'Depressing' Job
Many know Scott Bakula for his portrayal of Dwayne Cassius "King" Pride on NCIS: New Orleans. His work spans back decades and covers a wide range of areas. There's one job in particular that fans really wish the actor would revisit.
Scott Bakula's had a lot of interesting jobs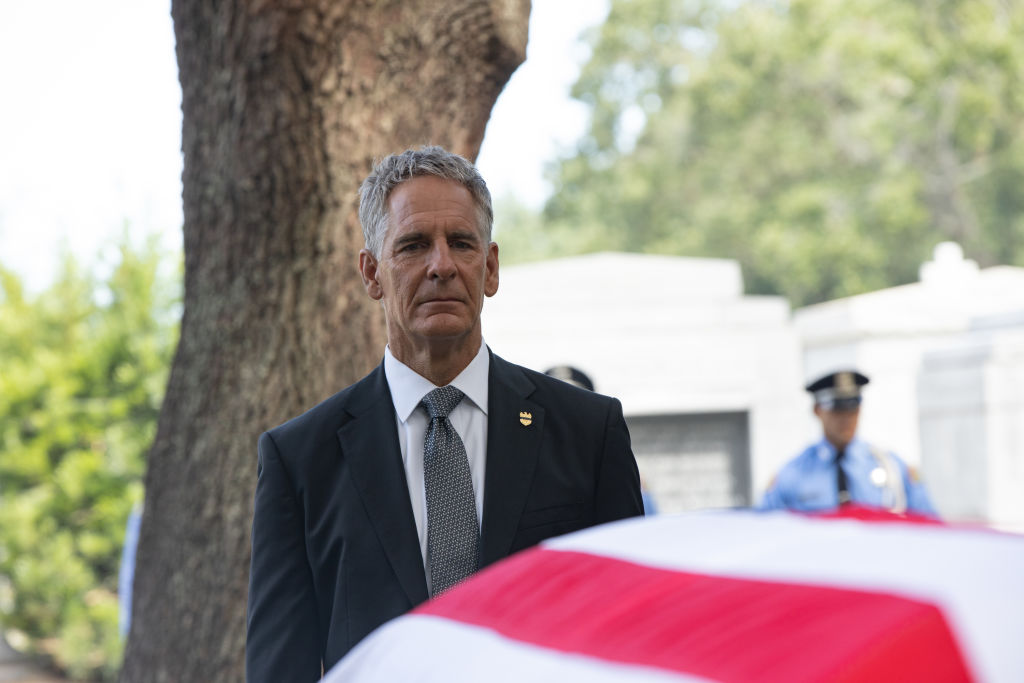 Throughout Scott Bakula's Midwestern upbringing, he and his musically-inclined family set their sights on something bigger. While Bakula didn't follow in his father's footsteps to become a lawyer after all (he studied law in college before dropping out for theater work), his brother, Brad, did.
There isn't much information about Bakula's job history outside of entertainment. But, it's clear he had Hollywood stars in his eyes from a young age. As a singer and natural performer, Bakula sang with the St. Louis Symphony, proving there are no limits to what he could do.
The NOLA star's long list of credits includes his Tony-nominated role in the Broadway show, Romance/Romance. After that, he took on dozens of movie and TV credits that made Bakula the beloved actor he is today.
Some of Bakula's talents include directing, producing, acting, performing, and voiceover work, such as the 1997 animated film, Cats Don't Dance. Acting aside, Bakula's often seen playing piano on NCIS: New Orleans. Rest assured he is actually playing.
Many like to imagine Bakula forever trapped as Dr. Sam Beckett on the hit sci-fi series, Quantum Leap, which is exactly why fans want to see more of that, in a different capacity.
Which of Bakula's jobs do fans consider his most 'depressing' but want to see more of?
The season 12 premiere of It's Always Sunny in Philadelphia showcased Bakula in a different light. Once the successful celebrity with a hit show, his appearance on the episode revealed something darker.
In the episode, "The Gang Turns Back," Bakula played himself a depressed janitor, less the big city lights and accolades. He's defeated, taken aback by people confusing him with Dr. Sam Beckett, thinking they've somehow become part of an actual "Quantum Leap."
Characters, Frank (Danny DeVito), Charlie (Charlie Day), Mac (Rob McElhenney), Dennis (Glen Howerton), and Sweet Dee (Kaitlin Olsen), accidentally swap bodies with other people, after lightning strikes them all.
As they try to understand what happened, Sweet Dee decides it's a classic Quantum Leap body swap situation. Coincidentally, they later run into Bakula, playing himself, and believe it has to be true.
Ever the entertainer, Bakula's annoyance at the group's confusion only sends him further into depression. He claims he's a janitor as "research for a role." Though Sweet Dee and Frank abandon the theory, they leave Bakula dreaming and singing of "leaping" back to the glory days.
The tongue-in-cheek song, "How Did They Know," reveals Bakula's dissatisfaction with the path his life has taken since Quantum Leap. Now that the video resurfaced, fans demand more Bakula in this less-than-enthusiastic character.
"Let me leap to '89, that was a better year. I miss my old Camaro, and my mansion in Van Nuys, wish I still hung with Nash Bridges, played poker with The Fall Guy," he sang.
The hilariously dark turn Bakula's life appears to have taken in the episode is an evergreen reminder that the exact scenario could happen to any actor, at any time.
Is there a chance Bakula will return to the role?
The popular FX series, It's Always Sunny in Philadelphia, ran for 14 years. The show's been on an indefinite hiatus, though FXX CEO, John Landgraf, said earlier this year there could be a 15th season on the horizon.
"I could never have predicted [when Sunny started] that it would be the longest-running live-action sitcom in television history," Landgraf said. "That's just crazy."
He continued saying, if everyone can come to an agreement that works for everyone, the show will go on.
"I'd say there's a good chance it might go past Season 14," he said.
Fans agree that Bakula has to come back.
"I'm sure all has been said, but u have fulfilled a dream. U and sunny. TU," one fan tweeted. "Funniest thing I have seen in years!" another said. "Loved u in the episode! QL reference and u singing, u silver fox!" another fan added.
While Bakula only had the one cameo, it's entirely possible he could return to the show (if there is a season 15). There's nothing better than the thought of Bakula defeated, singing about another time in his life he wants to go back to. May we suggest a song about Bakula's Pride on the set of NCIS: New Orleans? Just a thought, FX.