Why Some 'Riverdale' Fans are 'Disappointed' With the 'Chilling Adventures of Sabrina' Crossover
Fans couldn't wait to see the 'Riverdale' and 'Chilling Adventures of Sabrina' episode. But the crossover left some a bit underwhelmed and disappointed.
Chilling Adventures of Sabrina fans were thrilled to see Kiernan Shipka return as Sabrina Spellman on Riverdale. But after seeing the much-hyped crossover episode, some felt disappointed and underwhelmed. 
[Spoiler alert: This article contains spoilers for the Dec. 7 episode of Riverdale.]
The crossover connected 'Riverdale' to 'Chilling Adventures of Sabrina'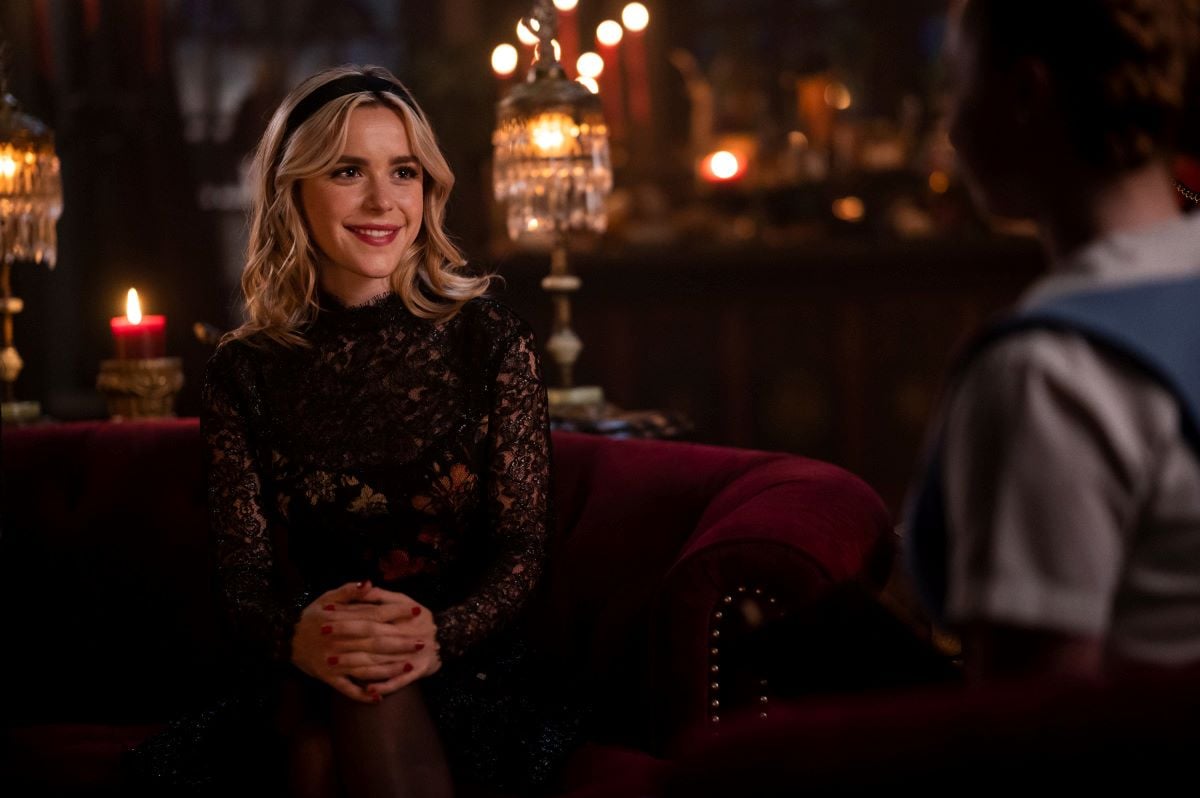 Riverdale and Chilling Adventures of Sabrina come from creator Roberto Aguirre-Sacasa. So when the latter was canceled at Netflix, the showrunner knew he wanted to bring Sabrina Spellman to the CW show. 
The teen witch arrived in Rivervale in the Dec. 7 installment, titled "The Witching Hour(s)." Toward the end of the episode, as Cheryl (Madelaine Petsch) casts a spell on Nana Rose (Barbara Wallace), Sabrina (Kiernan Shipka) arrives to help. The two witches place a transference spell on the elder Blossom and free her from a curse she suffered generations ago. 
When all is said and done, Sabrina explains that she died (as seen in the Chilling Adventures of Sabrina series finale) but was resurrected via transformation because no witch ever really dies. The episode ends just after Sabrina suggests going to Pop's Diner for a milkshake.
Some 'Riverdale' and 'Chilling Adventures of Sabrina' fans aren't thrilled with the way the crossover went down 
Leading up to the Riverdale and Chilling Adventures of Sabrina crossover episode, Aguirre-Sacasa made it sound like Sabrina's cameo would be epic.
"The episode she's in is amazing," he told TV Line. "It's a very Cheryl/Madelaine [Petsch]-heavy episode. They had such an amazing rapport, and it felt so natural… It felt both like [it was] worth the wait, and 'Why didn't we do this sooner?'" 
Fans expected a Sabrina-heavy episode. But when the crossover aired, some were disappointed to see how short Shipka's cameo was. 
"I don't understand why they called it a crossover event for a 5-second cameo," one Reddit user wrote. "Seemed like a huge build-up for no real delivery."
"I haven't seen Sabrina's character on TV since the finale of Chilling Adventures of Sabrina. I was very excited about this episode," another Redditor added. "But it was mostly 'Cheryl' related — They hyped this up to the point where it looked like Sabrina would be the central theme of the episode. But she wasn't."
Will Sabrina Spellman return to The CW series?
After that short cameo, some fans hope to see Sabrina Spellman return to Riverdale. The showrunner hasn't confirmed any plans yet. But in an Instagram story, Shipka suggested she wants to appear in another episode. 
"That was fun," Shipka wrote. "Let's do it again."
Sabrina's reemergence in Riverdale is still iffy. But according to Aguirre-Sacasa, there's a real chance she'll get another show, or perhaps even a movie. 
"My plans are to work on the comics and build up that library with the hopes that one day we can do a stand-alone movie or hopefully bring back the series," he told Deadline this summer. "I feel like right now, this is like the research and development stage of the next iteration of Sabrina."