Why Sonny and Cher Stayed Together Long After They Were Happy
Cher and Sonny Bono made up one of the most iconic couples of the 20th century. They had an interesting, complicated relationship.
When Cher first moved in with Sonny (she was 16, he was 27), they had a platonic relationship. But, over time, romantic feelings developed, as well as a professional partnership.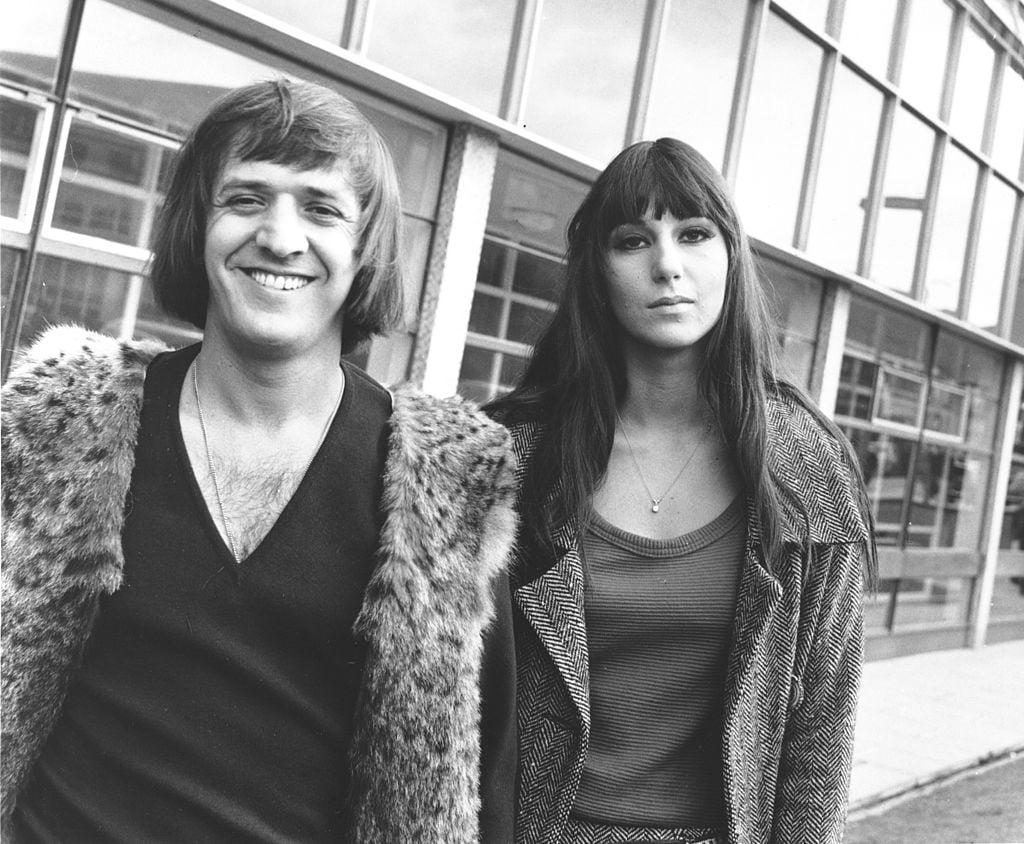 They got married and had a child in 1969. According to Biography, Cher was happy to let Sonny take the lead in both their personal lives as well as their careers.
"I had such a hero worship of Sonny, long after we were together. I just thought he was great," the site reports her saying in 2010.
In 1971, the duo landed a television show: The Sonny & Cher Comedy Hour. It was a successful show that highlighted the couple's relationship. Each episode ended with a rendition of "I Got You Babe."
The beginning of the end of Sonny and Cher
Soon, though, their relationship took a turn for the worse.
"One woman, or even five, was not enough for him," Biography quotes Cher saying of her husband.
In 1972, Cher reportedly told Sonny she'd been seeing a guitarist in their band. Even so, they stayed married. They didn't want to end the entity of "Sonny and Cher" just yet. They began seeing different partners, but, legally, were still married.
Biography reports that Sonny made this diary entry on August 21, 1973: "Connie and I live together as husband and wife. But my public wife is still Cher in order to maintain all the things I want right now. That's the way it has to be."
Cher was later quoted saying: "We had a weird relationship. I don't expect anybody to understand it."
Sonny and Cher divorce
While they tried to keep up appearances for the sake of their careers, eventually, Sonny filed for separation in 1974. Shortly after, Cher "demanded" a divorce. That's when things got messy.
Cher discovered that Cher Enterprises, the corporation formed by her husband, was 95% owned by Sonny. The remaining 5% belonged to their lawyer.
Additionally, Cher had also previously signed a contract that specified she couldn't take any jobs without Sonny. Now, she wanted out. The two reached a deal that stated Cher had to participate in more than a million dollars worth of shows/publicity events with her husband to exit her contract.
The divorce was finalized in 1975. Days after, Cher married Gregg Allman of The Allman Brothers Band.
The divorced couple gave The Sonny and Cher Show one last go but it just wasn't the same.
It was obvious there were harsh feelings shared between the former couple–they were known to put each other down in the press. But when Cher was on Late Night with David Letterman in 1987, she said: "Even if we don't say nice things about each other, it doesn't mean anything. I know Sonny too well."
When Sonny died in 1998, Cher read a touching piece at her ex-husband's funeral.
"When I was young there was this section in Reader's Digest called 'The Most Unforgettable Character I Ever Met.' No matter how old I get, no matter how many people I meet, that person will always be Son for me," she said.