Why 'Sopranos' Star Tony Sirico Would Scoff at Writers Trying to Revise His Lines
Once 'Sopranos' star Tony Sirico (Paulie Walnuts) got a script, he considered it the final draft. And he'd let writers know that.
In some ways, producers of The Sopranos had it made with Tony Sirico, who played Paulie Walnuts for the duration of the show's run. For starters, they didn't have to worry about getting Sirico's hair into shape on set; he took care of that at home before work.
But that was only one aspect of Paulie the character blending together with Sirico the man. While getting to know Sirico, creator David Chase realized his germaphobia and other quirks fit rather perfectly into Paulie's profile. (The list went on and on.)
Even set designers got into the act. As Steve Schirripa (Bobby Baccala) noted on the Talking Sopranos podcast, brainstorming about constructing an apartment for Paulie ended by taking a trip to Sirico's house. That's where they got their ideas for the set you saw on screen.
However, there were a few drawbacks to Sirico and Paulie being so similar. If writers tried to change a line in the script, they'd have to petition Sirico, who apparently considered the draft he got to be final.
Tony Sirico would tell writers his lines were 'locked in' from earlier drafts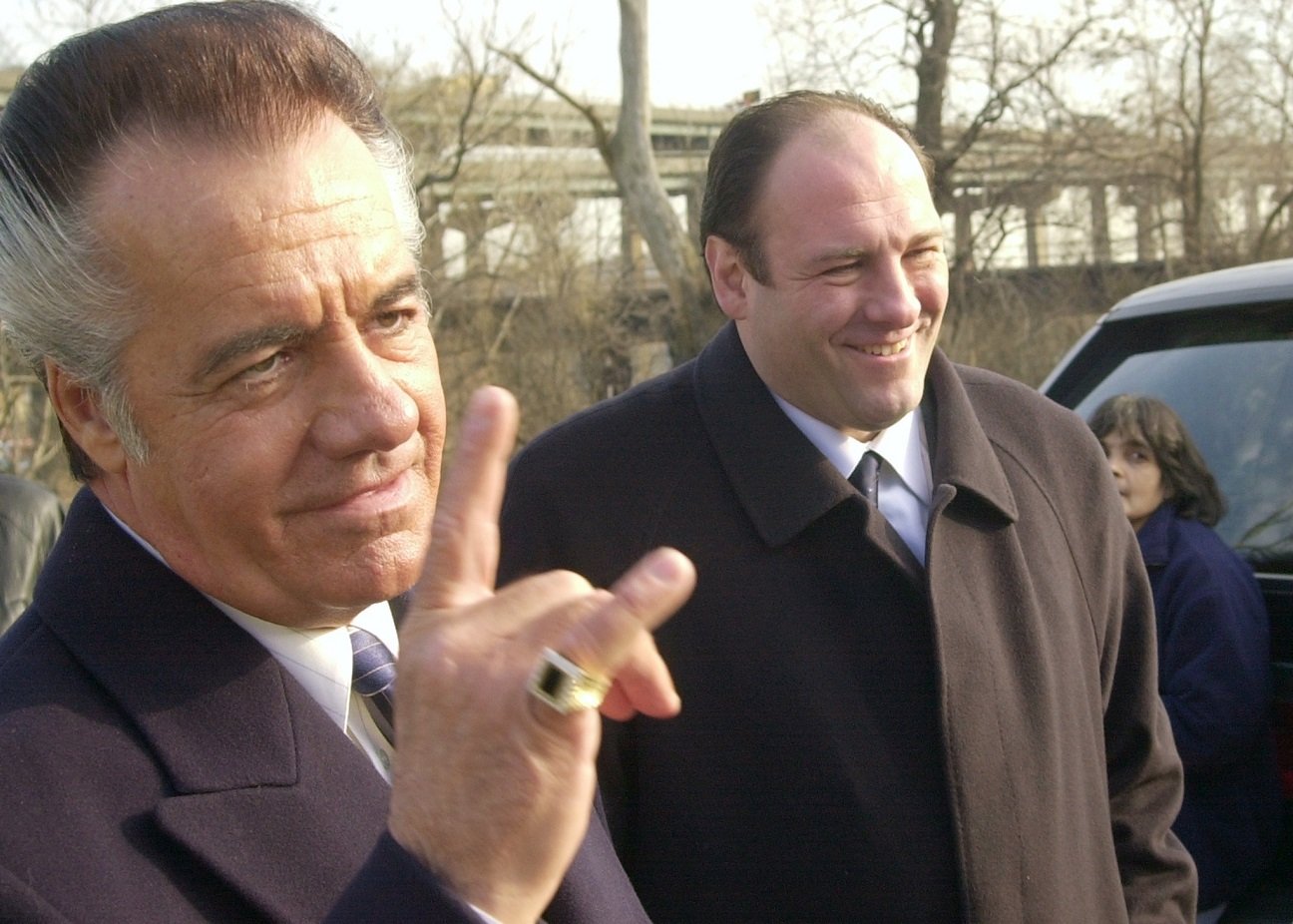 After The Sorpanos, Schirripa and Sirico worked together on multiple occasions. The list includes a TV movie called Nicky Deuce and Woody Allen's Wonder Wheel. So Schirripa knew quite well how Sirico worked. And he let listeners in on a unique aspect of Sirico's style on episode 12 of Talking Sopranos.
The discussion began with a rundown of which Sopranos characters were closest to the actors who played them. Clearly, Schirripa and co-host Michael Imperioli (Christopher Moltisanti) didn't need time to think about it. Both picked Sirico right away. Schirripa had insight on Sirico's technique.
"If you tried to change a line, or if you said to Tony 'That line's not working,' He'd go 'Forget it,'" Schirripa recalled. "'It's locked in,' he'd say. 'Forget it.' You know what I mean? There was no changing nothing." That apparently came from Sirico's rehearsal style.
"He would rehearse his lines in front of the mirror, and his hand gestures, and it was locked in," Schirripa said. "Once it was locked in, it was in the bank."
Sirico did ask for a few script changes himself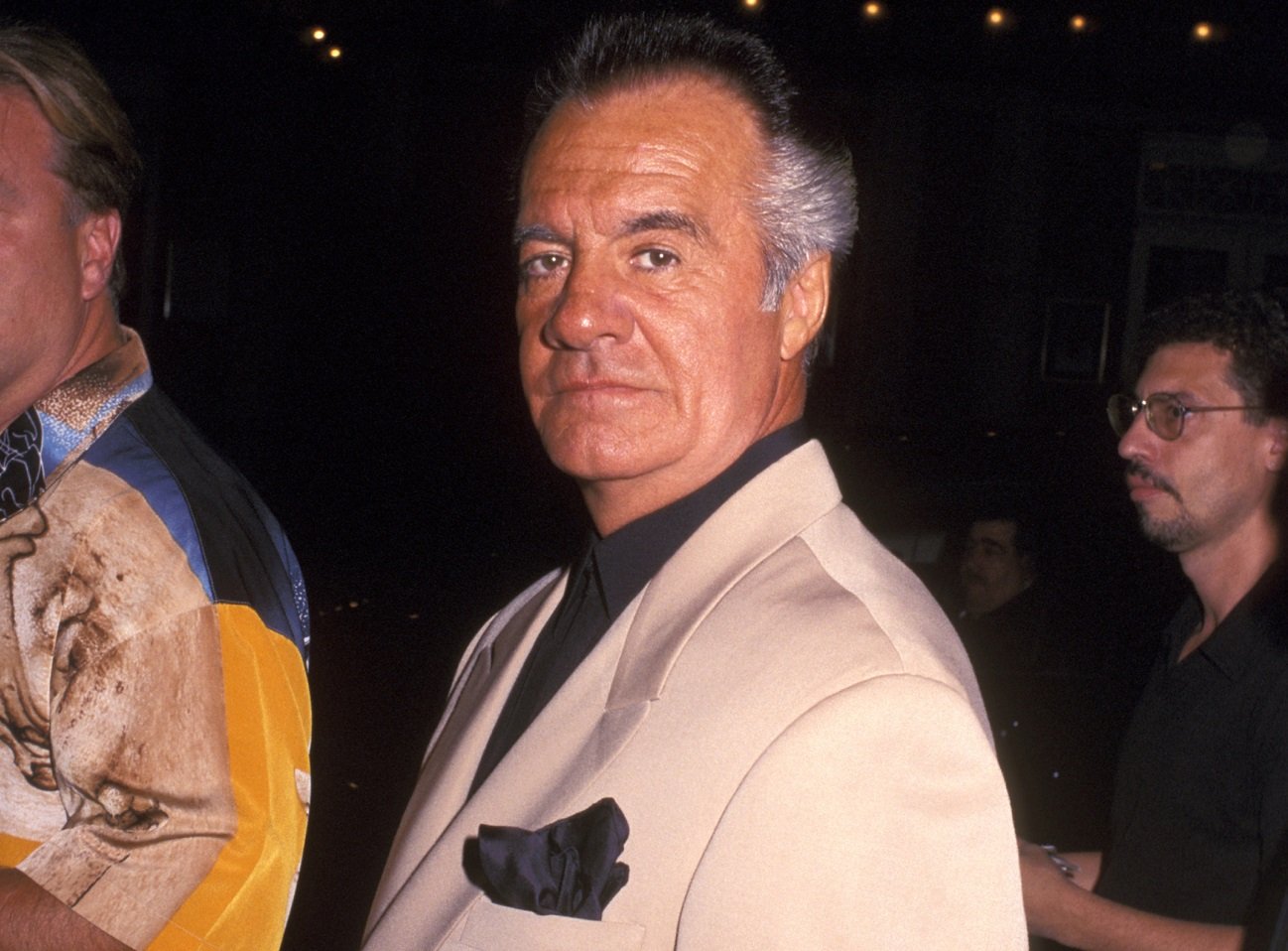 Though Sirico may have considered his lines locked in after he memorized them, he did ask for script changes on a few occasions. In one instance, he couldn't take the thought of Paulie killing an old lady on screen. But Sirico didn't get writers to budge on that.
On another occasion, Sirico did get writers to change a line in the script. But oddly enough that wasn't a line they'd written for Paulie. According to Imperioli, Sirico couldn't stand another character calling Paulie a bully. So he marched to the writers' office and asked for a change.
And thought it almost never happened on a Sopranos episode, Sirico got his wish. Instead of the character referring to Paulie as "a bully," they changed it to "a psycho." Sirico had no problem with that. If someone called Paulie a psycho, that was fine. "Bully," on the other hand, was a bridge too far.