Why 'Squid Game' Season 2 Has Fans Split Over Its Necessity
'Squid Game' ended on a cliffhanger many fans are excited to see be resolved in season 2. But, other fans feel the new installment will not live up to the hype and will feel 'forced.'
Director Hwang Dong-hyuk's announcement of Squid Game Season 2 plans are in the works has some fans overjoyed, while others question its necessity. The Korean drama's finale left the door open for a new season and played into Hwang's deeper meaning. Squid Game focused on the societal gap between the poor and the rich and showcased how far people were willing to go for greed.
A season 2 of the K-drama has its pros and cons, according to fans. While it may answer many of the questions and theories fans have, some felt the finale was the perfect end with a bigger purpose.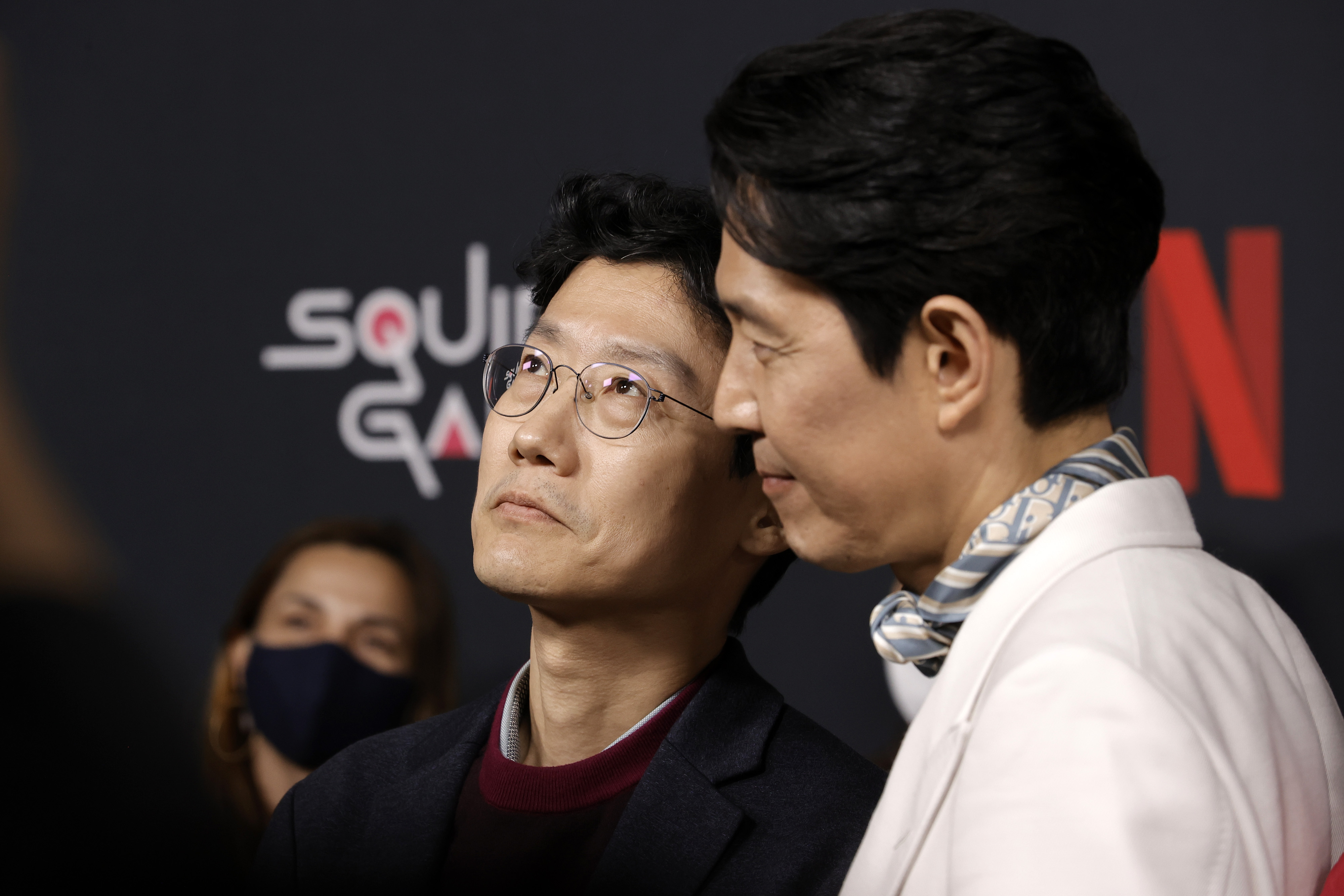 Some fans believe 'Squid Game' is not a revenge story that needs a fulfilling end
Fans of K-dramas are no strangers to some storyline ending with an obscure end. Many dramas often do not pass the one-season mark and wrap up an entire storyline in 16-episodes or less. It is part of what makes K-dramas enthralling to watch. There is no forced tie for viewers and no dragged-out storyline.
On Reddit, some fans express, "However, if they do give this show a second season, I hope they pull it off, but I personally prefer if they leave it as a one-off. Better yet, greenlight the show creator's other projects, I'd be very interested to see more of his work." Other fans believe Squid Game Season 1's ending was not about leaving space for a second season.
According to Forbes, Squid Game is "isn't supposed to be a revenge story." "This was a story about the problems with money and inequality in South Korea, and at the end of the day, those problems aren't resolved by the actions of any one person—a wealthy and vengeful Seong Gi-Hun or the resourceful policeman, Hwang Jun-ho (Wi Ha-joon). These are problems that are baked into the fabric of society, that have taken root so deep that it would take seismic political and cultural upheaval to make any impact," explained Erik Kain for Forbes.
'Squid Game' fans want to see more exposition with season 2 of the K-drama
One of the main reasons many fans want to see a season 2 is Seong Gi-hun's (Lee Jung-jae) decision in the twist ending. Gi-hun learns the truth about Il-nam (Oh Yeong-su) and decides to change his life around. But at the train station, he sees the Salesman recruit another player. Instead of boarding the plane to see his daughter, he rejoins the Games.
Overall, Squid Game raised many questions that fans wanted answers to and developed theories about. Fans hope to see if season 2 will be a prequel and explain why and how Front Man stayed to help run the Games. Circulating theories involve how the guards are chosen and if Gi-hun will become one in the second season. One Reddit fan explains, "The right structure is already laid out" for a new season.
Some fans do not believe claims that Hwang is forcing a second season. "There is a clear season 2 plotline ready to happen. The writer/director just needs a team of writers to make the process easier than when he did it himself," said one Redditor.
Director Hwang Dong-hyuk originally had no plans for a 'Squid Game' Season 2
Fans of Squid Game were uncertain if Hwang would commit to a second season. According to Variety, Hwang is not used to the arduous and extraneous work required to make a K-drama. The director has had a long and successful career in movies.
"Writing ('Squid Game') was harder than normal for me as it was a series, not a film. It took me six months to write and rewrite the first two episodes," explained Hwang. One Redditor explains hesitancy toward season 2, seeing as Hwang has no real plans or concrete storyline yet. Hwang did reveal Squid Game Season 2 will bring back Gi-hun.
The Netflix K-drama made $900 million in impact value for the company. Hwang revealed he was paid according to the initial contract he signed with Netflix. While Hwang teased a new season, a Netflix representative explains it is still in discussion, according to The Guardian.