Why Steph Curry's Wife Initially Refused to Date Him
Professional athletes have a bad reputation when it comes to relationships. With tons of female fans fawning over a male athlete's every move, it's difficult to resist the traps of fame. However, there are a few couples that make it work.
Steph Curry and his wife, Ayesha Curry, are one of those lucky couples. But it wasn't always smooth sailing for them. At first, Ayesha didn't even want to give Steph a chance.
Why Ayesha Curry didn't want to date Steph Curry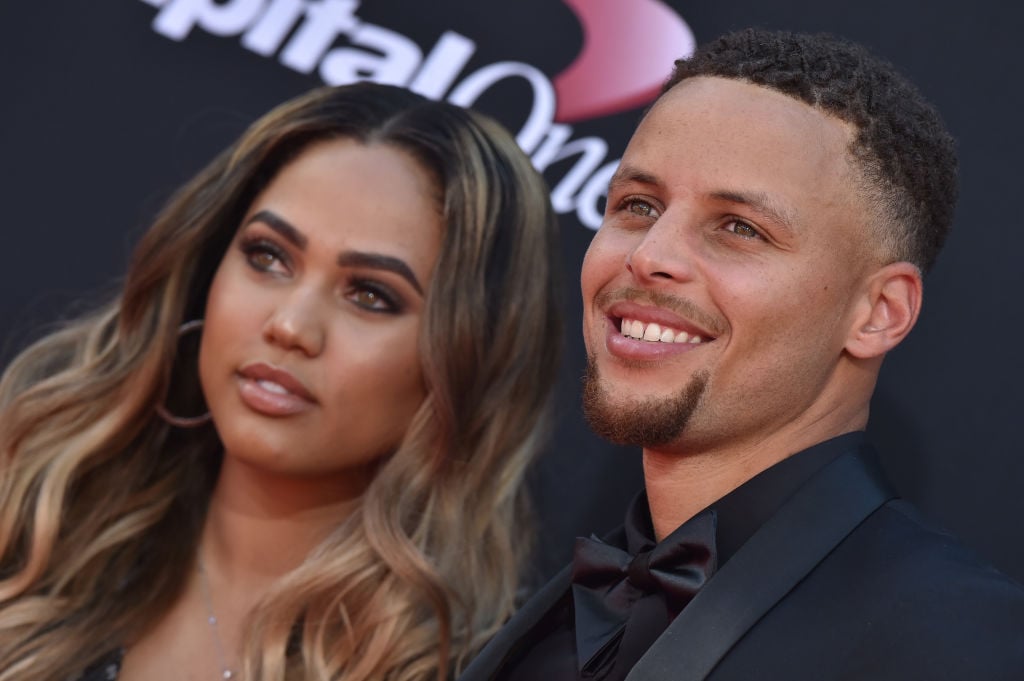 Not all happily ever afters start with love at first sight. It certainly wasn't that way for Ayesha and Steph Curry. Ayesha, especially, had some preconceived ideas that she had to get past.
They met as young teenagers in their church youth group. But even though Steph was the nice church boy, Ayesha wasn't interested at first.
"He was the cute boy at church that all of the girls were obsessed with," she told People. "So I made a generalization that maybe he wasn't for me."
All the attention Steph received from other girls seemed to work against him when it came to Ayesha. In addition, she wasn't really interested in sports, and especially not athletes. Ayesha assumed all athletes were "arrogant" and refused to date them. On the other side, Steph wasn't especially impressed with Ayesha.
"I don't remember the exact first day I saw her," Steph told People. "There was no wind blowing in her face with a backlight."
It took years before Ayesha Curry gave Steph Curry a chance
Unsurprisingly, they didn't hit it off during those early days in church. But years later, they met again: This time as young adults. Ayesha lived in Los Angeles and was building a career in acting and modeling. Steph played basketball for Davidson College and came into town for the ESPYs. "I didn't even know what the ESPYs were," Ayesha once admitted.
But this time, Steph found Ayesha's disinterest in his basketball career refreshing. In a world where everyone congratulates you constantly on a game well played, finding someone who treats you like a regular person is welcome. He asked her out. But, at first, Ayesha refused.
However, after some convincing, Ayesha finally agreed. Eventually, she discovered what a nice and fun person he was. "The absolute opposite of what I thought he was going to be," she admitted.
How Ayesha Curry deals with insecurities
Now, the couple is married, but Ayesha still struggles with all the attention her husband receives — especially from other women. During an interview with Jada Pinkett Smith on Red Table Talk, Ayesha discussed the issue.
"Something that really bothers me, and honestly has given me a sense of a little bit of insecurity, is the fact that — yeah, there are all these women, like, throwing themselves [at him]," she said.
What makes the issue even worse is that Ayesha, now a star on the Food Network, doesn't feel like she receives the same attention from men. "But me," Ayesha continued on Red Table Talk, "like, the past 10 years, I don't have any of that. I have zero — this sounds weird — but, like, male attention, and so then I begin to internalize it, and I'm like, 'Is something wrong with me?'"
To combat those insecurities, Steph tries to make his wife feel special as much as possible. For example, he likes to post sweet messages on Instagram to remind her of his love. "Proud of you for being authentic and putting yourself out there…" he wrote. "Keep being you. I love you."