Why Taylor Swift Fans Think She's Dropping 2 Re-Recorded Albums at Once
Over the last few years, Taylor Swift has made two things clear: she likes to surprise her fans with unexpected new music and is determined to take control of her own work as an artist. She's in the middle of re-recording her first six albums. And fans are watching closely for hints about when she will drop the next one. Some fans think Swift may even release more than one at once.
Why Taylor Swift is re-recording her albums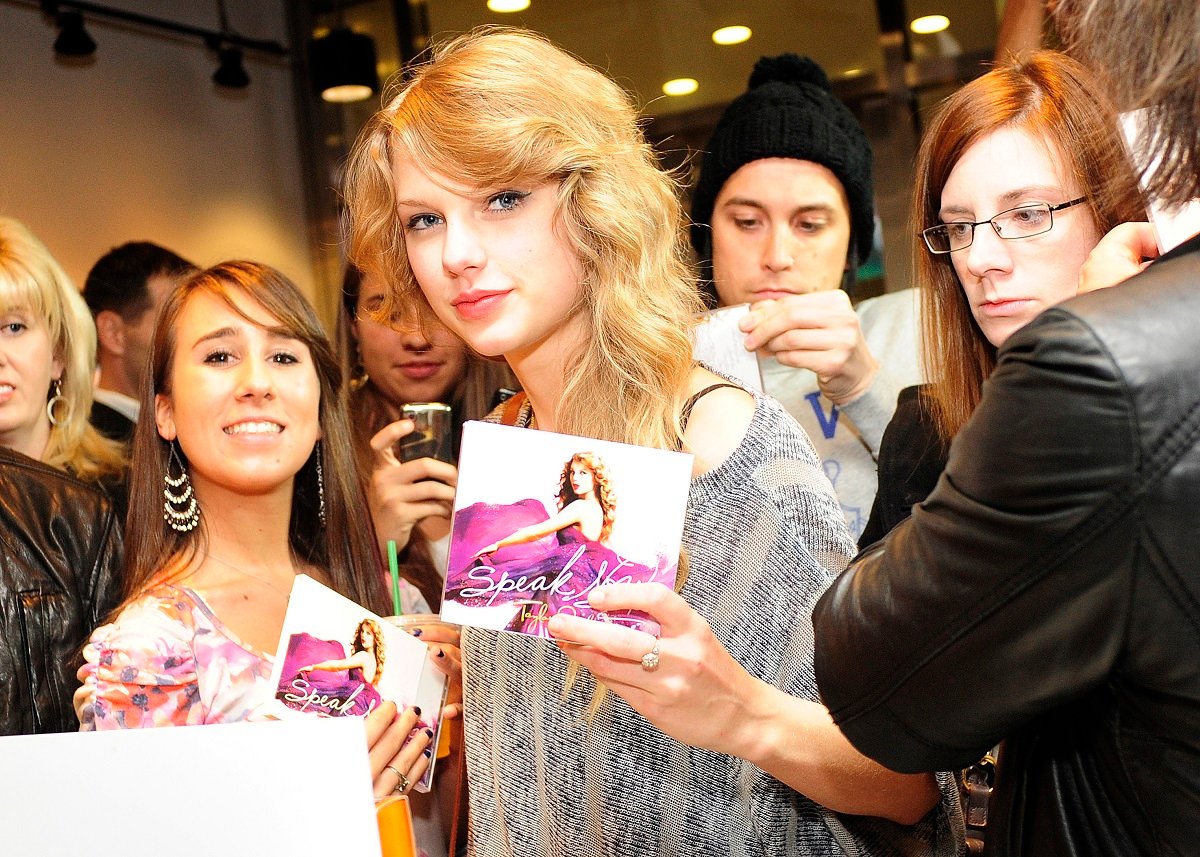 In 2005, when Swift signed her first record deal with Big Machine Records, she was just starting her path to fame. She signed a new contract with Republic Records more than a decade into her career. This time, Swift insisted she own her master recordings. But it was too late for her first six albums.
The rights to those albums were sold to a private equity group owned by Scooter Braun. He then sold them to Shamrock Holdings in 2019. This was a problem for Swift, who not only had personal issues with Braun but also felt strongly that "artists should own their own work for so many reasons," as she once tweeted.
To reclaim control of her albums, Swift decided to re-record them so they belonged to her. She's already released two: Fearless (Taylor's Version) and Red (Taylor's Version). She still plans to re-record Taylor Swift, Speak Now, 1989, and Reputation.
1 fan explains the theory behind a double drop
Swift has a history of surprising her fans and planting Easter eggs ahead of time about what she will do. So naturally, they're on alert for signs of her next move. On May 5, 2022, Swift added new merchandise to her website. But it wasn't promoting a new project. The merch is derived from two of her albums, 1989 and Speak Now.
This might signal that these will be the next albums Swift will release, but one fan thinks there's another hint in the new merchandise. TikTok user laurenluvsmonkeys bought four items, two for each album. When she got the email confirming her purchase, she noticed something.
All the items she bought are due to ship around the same time, in late June. Based on that and the unusual move of reintroducing merch from both albums, fans are convinced Swift is planning to do a double drop of them both on June 18.
More Taylor Swift fan theories
According to Billboard, Swift stirred up rumors when she appeared on The Late Show with Stephen Colbert in April 2021. Through her comments and a "mood board" she showed Colbert, she seemed to be hinting that May 13 was going to be an important day.
May 13 has come and gone without a new album. But the merch drop only strengthens fans' belief that 1989 and Speak Now are the next ones she'll release — maybe even at the same time. Swift has made cryptic references to them, such as listing Fearless (Taylor's Version) for sale for $19.89. She also priced Red (Taylor's Version) at $20.10, a possible reference to the year 2010, when Speak Now was released.
Ultimately, fans will have to wait to see what Swift has planned. But they can be sure that she's having a good time playing this game and doing it on her own terms.
RELATED: Taylor Swift Initially Had 'No Idea' What to Make After '1989'