Why Taylor Swift Plans To Re-Record Her Old Songs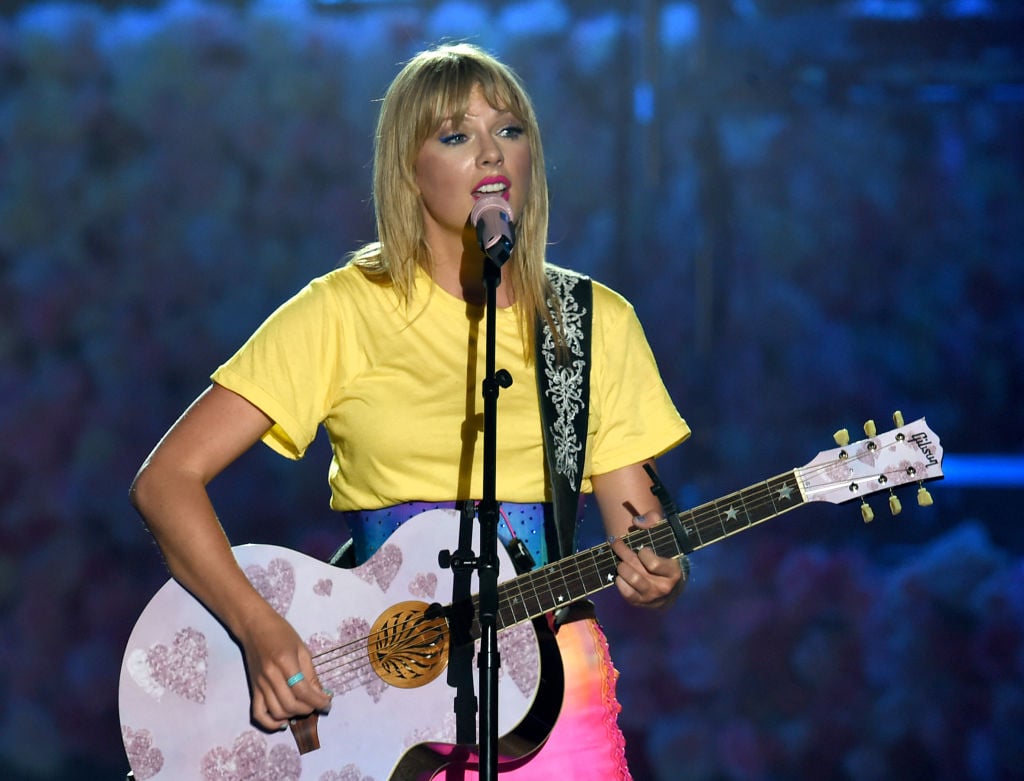 In an interview with Good Morning America the day before her new album's release, Taylor Swift said she planned to re-record her old songs. This announcement left Swifties ecstatic. However, some people might wonder why Swift feels the need to re-record her old songs. After all, Swift's new album, Lover, just came out on Aug. 23, 2019.
Taylor Swift does not own the masters to her first six albums
In 2018, Swift left her former label, Big Machine, instead of signing a new contract. She then signed with Universal Music Group. In the new contract, Swift gained the right to own all of her music masters going forward. This makes Lover the first album Swift owns even though it is her seventh album. Earlier in 2019, Scooter Braun bought Big Machine Label Group. In doing so, he also bought the masters to all six of Swift's albums.
"For years I asked, pleaded for a chance to own my work. Instead I was given an opportunity to sign back up to Big Machine Records and 'earn' one album back at a time, one for every new one I turned in," Swift wrote in a Tumblr post. "I walked away because I knew once I signed that contract, Scott Borchetta would sell the label, thereby selling me and my future."
Swift continued, "Now Scooter has stripped me of my life's work, that I wasn't given an opportunity to buy. Essentially, my musical legacy is about to lie in the hands of someone who tried to dismantle it. This is my worst case scenario."
Braun and Borchetta disputed Swift's claims.
"Taylor had every chance in the world to own not just her master recordings, but every video, photograph, everything associated to her career. She chose to leave," said Borchetta.
However, if Swift had to record a new album to earn the masters of an old album back, then taking Borchetta's deal would leave her in the exact same situation she started in.
Kelly Clarkson suggested she re-record her old albums
Swift often spoke out about unfairness in the music industry. Her philosophy was often that if someone like her was affected by it, then smaller and up-and-coming artists dealt with the worst of it. In her Tumblr post, Swift pointed out the unfairness of her first contract.
"This is what happens when you sign a deal at fifteen to someone for whom the term 'loyalty' is clearly just a contractual concept… Thankfully, I am now signed to a label that believes I should own anything I create… And hopefully, young artists or kids with musical dreams will read this and learn about how to better protect themselves in a negotiation. You deserve to own the art you make," she wrote.
When news of Braun buying Swift's masters reached other artists, many offered their support to Swift.
"@taylorswift13 just a thought, U should go in & re-record all the songs that U don't own the masters on exactly how U did them but put brand new art & some kind of incentive so fans will no longer buy the old versions. I'd buy all of the new versions just to prove a point," wrote Kelly Clarkson on Twitter.
Taylor Swift will re-record her old songs
It seems Swift took Clarkson's advice. During her interview on Good Morning America, Swift announced she plans to re-record her old songs.
"It's something I'm very excited about doing because my contract says that starting November 2020, so next year, I can record albums 1–5 all over again," said Swift.
While Swift released six albums before Lover, it seems she does not plan to re-record 2017's Reputation because the album is so recent.