Why Taylor Swift's Fans Are Convinced 'I Forgot That You Existed' is About Calvin Harris
Taylor Swift is no stranger to sharing brutally honest details about her life through her music. The 29-year-old singer has just released her seventh studio album, Lover on Aug. 23, 2019, after the entire album was leaked online the day before. In an interview with Vogue from earlier this month, Taylor Swift described the album as "a love letter to love in all of its maddening, passionate, exciting, enchanting, horrific, tragic, wonderful glory."
Now that the album is finally out, Taylor Swift's fans have started to analyze her lyrics and draw some interesting conclusions about what events inspired each track. Swift seems to have revealed a very intimate note about her love life in the album's opening track, "I Forgot That You Existed." Fans are convinced that the first track is a serious jab at Swift's ex-boyfriend, musician Calvin Harris, flocking to Twitter to discuss their theories. Here's what we know: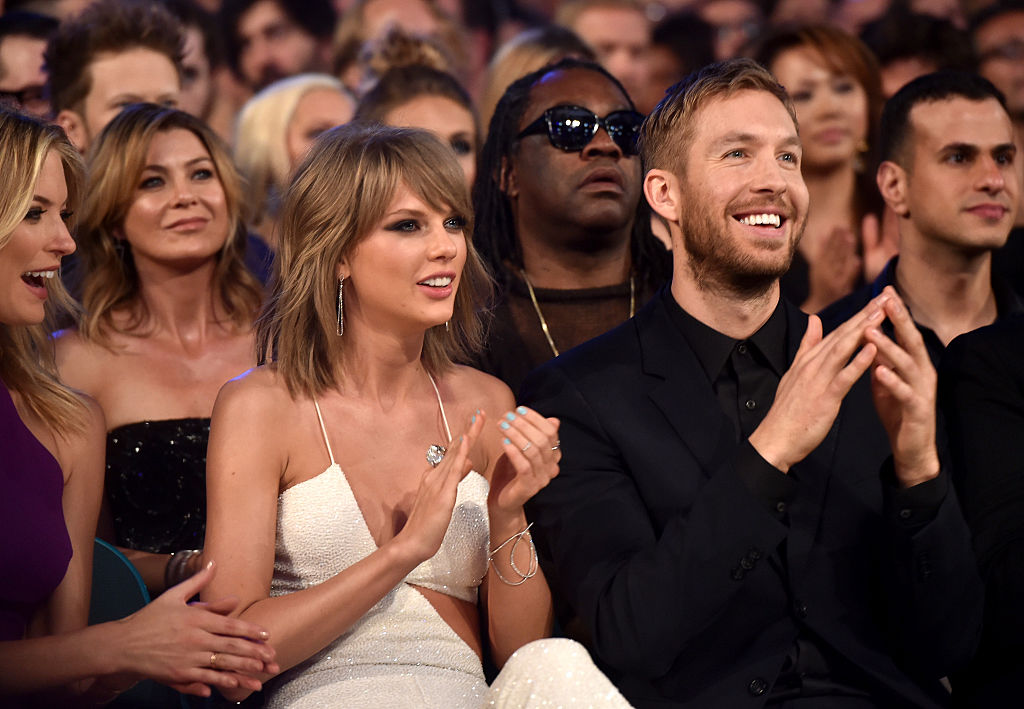 A recap of Taylor Swift's relationship with Calvin Harris
Taylor Swift started dating Calvin Harris in early 2015. At first, the two were inseparable. They were spotted grocery shopping together and were seen on several adorable dates, like inflatable swan rides and dinners in New York City.
Over a year later, rumors started to surface that a breakup would be on the horizon. Calvin Harris confirmed his breakup with Taylor Swift via Twitter, saying: "The only truth is that a relationship came to an end & what remains is a huge amount of love and respect." Swift retweeted this post and it seemed like everything was fine and amicable between the two.
The trouble started on social media. Harris deleted his relationship with Taylor Swift in every way possible. He started by unfollowing her on Instagram and went on to delete his pictures of her from his profile along with the breakup tweet about "love and respect."
The trouble ignited again when Harris began leaving cruel comments about Swift on his social media accounts. For instance, a fan called out Calvin Harris when he wore a pair of shoes designed by Kanye West, accusing him of lashing out because of jealousy since Swift had started dating Tom Hiddleston. Harris replied, "Not jealous, sir. FREE."
Harris went on to further attack Taylor Swift's reputation by accusing her of controlling the media and insulting her multiple times on Twitter. Taylor Swift seems to have finally broken the silence with "I Forgot That You Exist." And, fans were absolutely elated.
Fans are convinced that 'I Forgot That You Existed' was written about Calvin Harris
Taylor Swift's "I Forgot That You Existed" begins with these lyrics:
How many days did I spend thinking
'Bout how you did me wrong, wrong, wrong?
Lived in the shade you were throwing
'Til all of my sunshine was gone, gone, gone
And I couldn't get away from ya
In my feelings more than Drake, so yeah
Your name on my lips, tongue-tied
Free rent, living in my mind
This could be referencing a ton of other things since many people have thrown shade at Taylor Swift in the past, but fans are pretty adamant about the song referring to Calvin Harris specifically. After all, Harris did attack her reputation publicly on social media.
Or could 'I Forgot That You Existed' be about Kanye West?
Some fans are speculating that Taylor Swift's song is actually about Kanye West. West and Swift have been feuding for several years now. The drama began when West interrupted Taylor Swift's speech at MTV's Video Music Awards in 2009. It continued when West threw serious shade at Swift in his song "Famous." Could Taylor Swift be throwing a jab at Kanye? Fans certainly seem to think so.
Either way, it certainly seems like Taylor Swift has gotten the last word.