Why Ted Danson Doesn't Like Awards Shows
Ted Danson is known for his roles as Sam Malone on the NBC sitcom, Cheers, John Becker on CBS's Becker, Arthur Frobisheron on Damages, and for the past 4 years, Michael on The Good Place. Danson's acting has earned him a total of 17 Primetime Emmy nominations, 10 Golden Globe nominations over the years. He also has a star on the Hollywood Walk of Fame. However, Danson is a bit hesitant about this year's awards show circuit.
At age 72, actor Ted Danson has attended his fair share of awards shows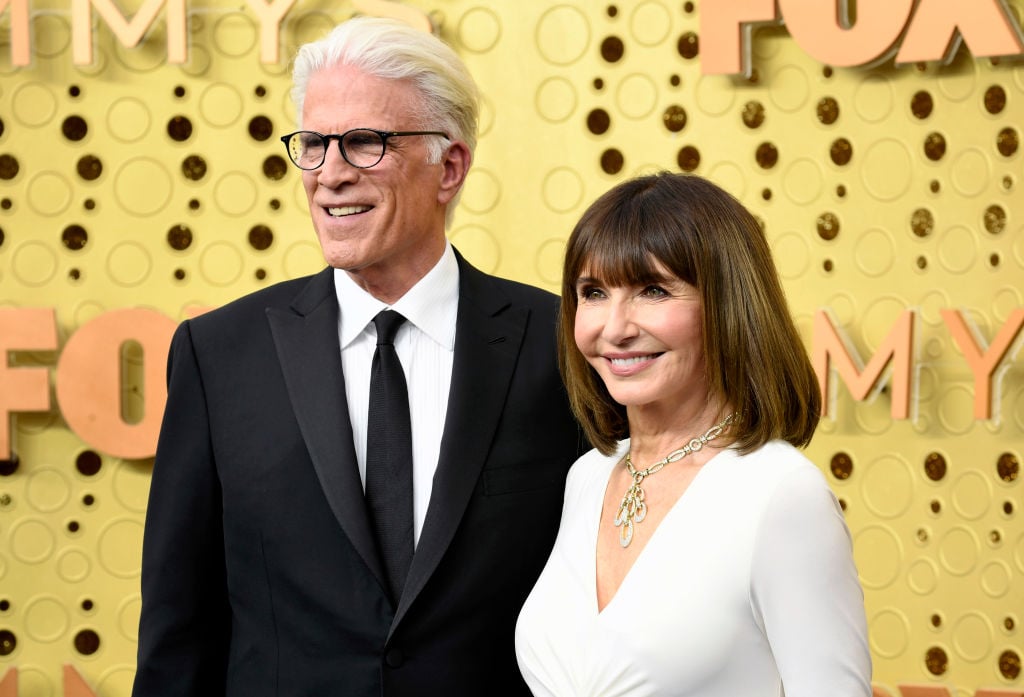 Although Cheers finished last in the ratings after its' first season, viewership gradually improved, and the show ended up running for 11 seasons. Cheers won 4 Emmy Awards for Outstanding Comedy Series, while Danson earned 11 consecutive nominations for his acting. He won twice, in 1990 and 1993.
With all these accolades, it wouldn't be outlandish to assume Danson relishes the award season. In a recent New York Times interview, Danson's reaction to his 2020 Emmy nomination for The Good Place was a bit more ambivalent.
"It's strange in this day of COVID, but it was very gratifying," Danson explained. "I'm trying not to give you a pat answer. It calms you. It's very nice to be acknowledged by peers. It's really lovely."
When challenged about his true feelings by his The Good Place co-star, D'arcy Carden, first time Emmy nominee, Danson added:
Here's the truth. Here's what I don't like about awards. … it throws you right smack dab into your ego, which is not where you want to live as an actor. If you don't get nominated, there's soul searching. If you do get nominated, there's ego and you think it means something. All of the pratfalls of the award season, I fall into every time. So it's tricky and lovely.
Still, Danson reaffirmed The Good Place was a very special show to be a part of — regardless of awards season.
The 'Cheers' star reflects on the need to celebrate TV shows and celebrities at this moment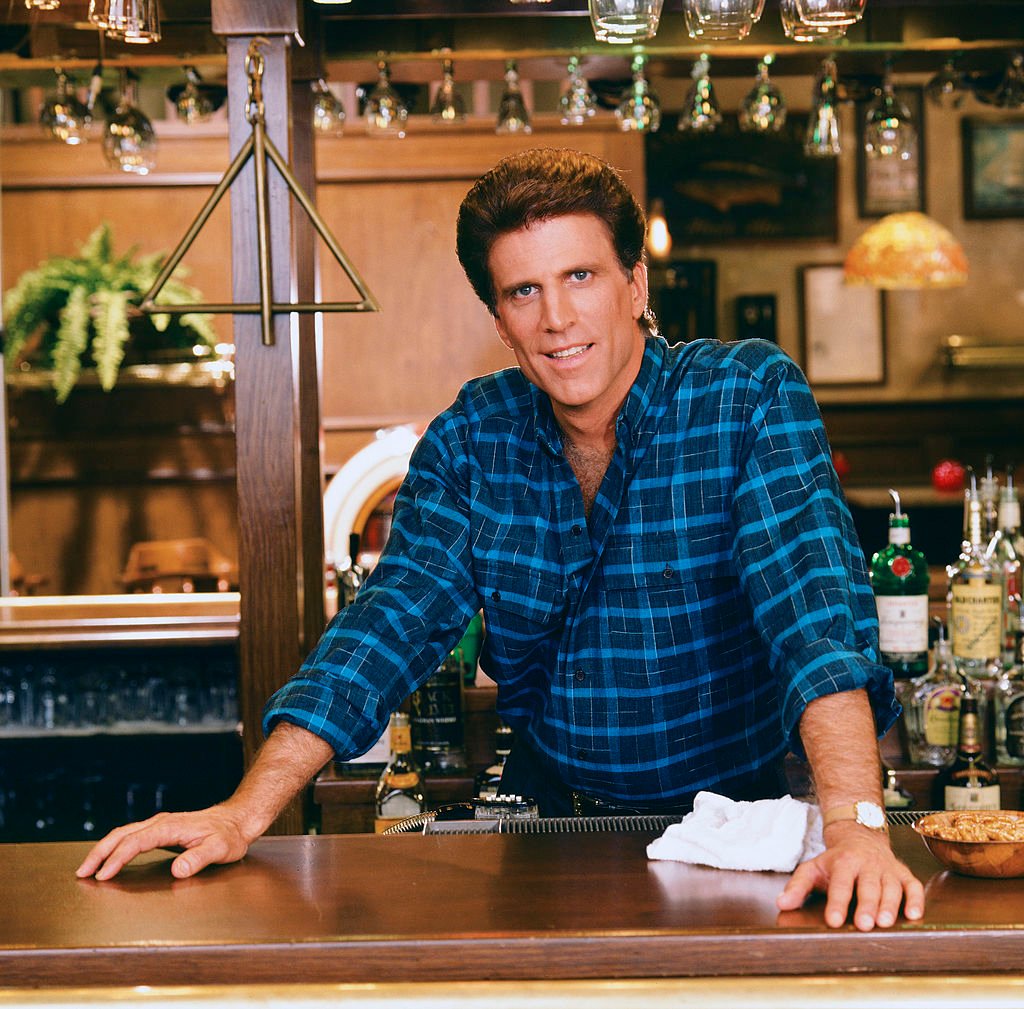 Danson is eagerly awaiting this year's Emmy Awards. He hopes he has the opportunity to say how much the work and show The Good Place meant to him personally. In the actor's words, he'd love the chance to "public reaffirm how much I love going to work with these people every day and how much it meant to me."
But he personally questions what events like awards shows look like in these trying times. Danson told The Times:
I wonder if celebrities are not the celebrities anymore, which I think is good. We're talking about such monumental things in this country, besides the election. We're talking about climate change and Black Lives Matter and COVID.
The Cheers alum believes there are other people in this country who deserve to be honored.
"We're talking about the courage of first responders and the people who have sacrificed their lives, so that celebrities like me get to stay home," he said. "The whole celebrating celebrities, which in a way is what award shows are, feels a little tricky to navigate."
Ted Danson will compete in the Best Actor category at the 2020 Emmys for his character Michael in 'The Good Place'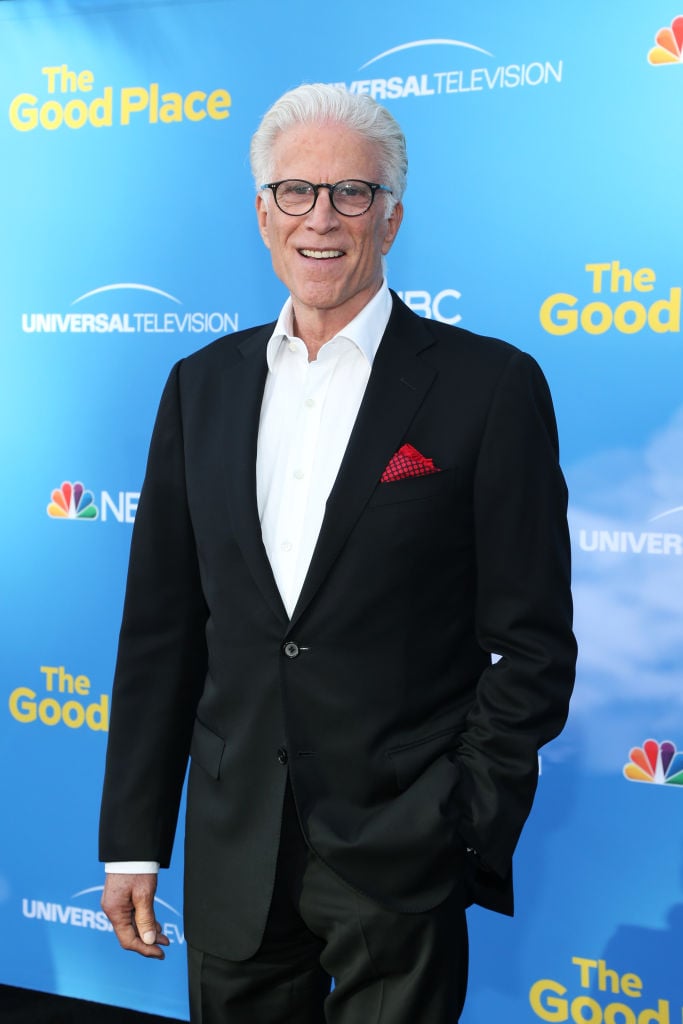 If Ted Danson wins on Sep. 20, he will become just one of 3 men to win the Emmy category for multiple TV shows. Richard Mulligan won for Soap and Empty Nest, while Michael J. Fox, won for both Family Ties and Spin City.
At the 2020 Emmys, Danson will have to beat out Ramy Youssef, Don Cheadle, Kirk Douglas, Anthony Anderson, and Eugene Levy of Schitt's Creek — a strong favorite.