Why 'Teen Mom 2′ Star Ashley Jones' Fiancé Was Arrested
Former Teen Mom: Young and Pregnant star Ashley Jones' relationship with her on-again-off-again fiancé finally appeared steady during their debut season of Teen Mom 2. But their future may be jeopardized due to Smith's recent arrest.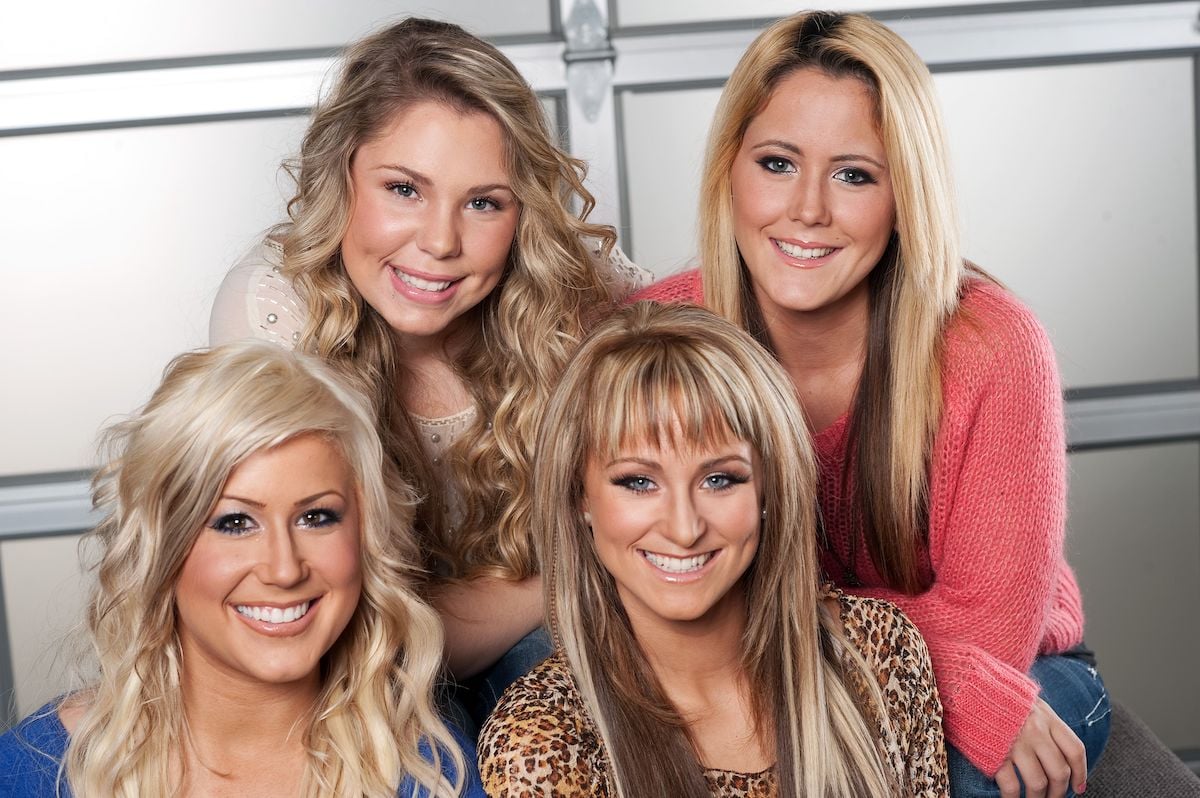 Ashley Jones and Bar Smith on 'Teen Mom 2'
Jones made her MTV debut on Teen Mom Young and Pregnant. The show chronicled Jones becoming pregnant at 19 by Smith and their oftentimes volatile relationship.
Smith and Jones welcomed their daughter Holly, but struggled to keep things together. Jones blamed the deterioration of their relationship on Smith's lack of effort and direction.
Their families also feuded. Jones and Smith's mother do not get along. Smith's mother has been filmed several times in verbal spats with Jones, almost coming to blows during one episode. 
Related: 'Teen Mom: Young Mom and Pregnant': Is Ashley Jones Dating Rapper 600 Breezy?
Jones' mother has not always been a fan of their relationship, believing her daughter deserves better. Smith was also arrested for domestic violence after allegedly physically hitting Jones. According to Jones, Smith has a drinking problem.
The two split several times, only to reconcile, with this season of Teen Mom 2 documenting their engagement.
Bar Smith was recently arrested for firing a gun
According to the U.S. Sun,  Bar was arrested for "willful discharge of firearm in negligent manner." The incident reportedly took place at 9:35 AM. The 24-year-old was held at Merced County Sheriff's Main Jail, with bond set at $25,000. 
Smith was released the following day. Despite the engagement between Smith and Jones, the two unfollowed one another on Instagram amid his arrest, making fans question the status of their relationship. Jones also apparently wiped her Instagram page clean of all posts with Smith except promotional posts for the show.
Related: 'Teen Mom: Young and Pregnant': What is Ashley Jones' Net Worth?
Smith's mom, Shen, who has been featured on the show due to her tense relationship with Jones, is speaking out in defense of her son. She commented on The Shade Room's report of Smith's arrest on Instagram, writing, "It's registered and he is out – y'all want my baby to fall so bad."
Jones' mother, Pastor Tea, released her own statement. Per Heavy, Tea is holding Smith accountable for his actions, writing, "Bar had no damn business doing what he did. I'm pissed. Let's be clear about that! But this time we not gone just cover s*** up. These are the moments I wish Shen and I had a welcoming relationship."
Smith's arrest comes after the episode featuring him earning his GED aired. He's been committed to progressing personally so that he can better himself professionally. It appears this could be a major setback for him.
Ashley Jones skips her first 'Teen Mom 2' reunion taping
Jones and Smith joined Teen Mom 2 in its 10th season, replacing Chelsea Houska. The Ashley Roundup reports that Jones did not appear in person for the reunion taping in NYC. Instead, she filmed via skype from her home in California.
Reasons why are unknown but the reunion was taped just days after Smith's arrest. But Jones had issues with her Young and Pregnant co-stars in the past, including Jade Cline, who is also now on Teen Mom 2.
Kayla Sessler from Young and Pregnant is reportedly being added to the Teen Mom 2 cast. Sessler and Jones' relationship is also not the best. This could also be an explanation regarding Jones' absence.