The Real Reason Why 'Teen Mom' Stars Kailyn Lowry and Farrah Abraham Hate Each Other
The reunion for Teen Mom 2 was recently filmed and it promises to be drama-filled, with reports that a huge blowup between two of the stars from Teen Mom 2 and their sister show, Teen Mom: Young and Pregnant, occurred during the taping. In advance of the reunion airing, Teen Mom 2 star Kailyn Lowry spoke with The Domenick Nati Show about all things from the current season and revealed some explosive tidbits how she feels about former Teen Mom OG star Farrah Abraham.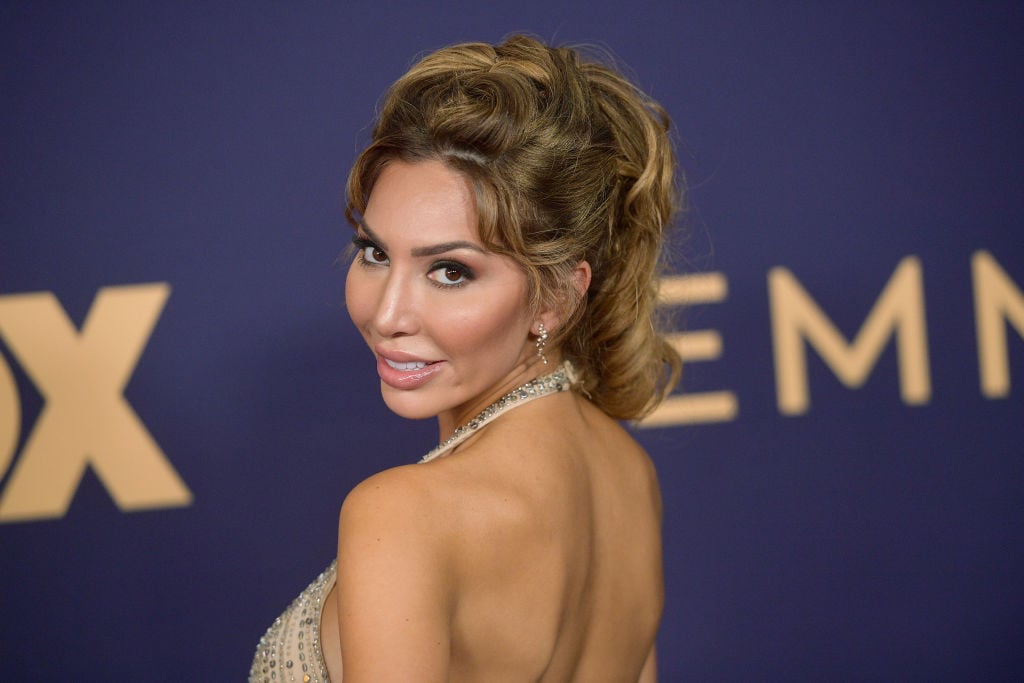 Kailyn Lowry explains why she dislikes Farrah Abraham, calling Abraham her "least favorite" castmate
Lowry and Abraham never appeared on the same Teen Mom franchise but that doesn't mean that Lowry is fond of her MTV colleague. Abraham joined the first Teen Mom cast as an original member who was selected from 16 and Pregnant while Lowry is cast on the Teen Mom 2 spin-off.
Viewers have watched Abraham's volatile struggles with her parents and many disagreed with her choice to get into the adult film industry, a decision she still catches flak for. But Lowry says she's not a fan of Abraham for other reasons. Abraham has been criticized for her attitude towards her family, co-stars and MTV production and Lowry says that she too experienced the wrath of Abraham when they've been in the same space.
"Anytime that I've been around Farrah, she just doesn't treat people around her like human beings," Lowry claimed. "She treats them like they're below her and I don't want to surround myself with people like that."
Kailyn Lowry hinted at dislike of Farrah Abraham's attitude before
Abraham was let go from the Teen Mom franchise after continuous conflict between her and production. It was well documented that there were serious verbal spats, normally with Abraham as the aggressor, and MTV had enough.
When it was announced last year that Abraham was being replaced by Cheyenne Floyd on Teen Mom OG, Lowry seemed to throw shade Abraham's way in a Twitter post.
"Do your job right or someone else will," Lowry tweeted.
Just two months later, TMZ reported that Lowry wanted to fight Abraham in a celebrity boxing match after it was announced that Abraham backed out of her contract when she learned her opponent was Nicole "Hoops" Alexander. Lowry wanted to step in and take Alexander's place.
How does Farrah Abraham feel about Kailyn Lowry?
Lowry has been more vocal about her feelings towards Abraham but that doesn't mean that Abraham has not responded. After news broke that Lowry wanted to get into the ring with Abraham, Abraham shot back and called Lowry a "bully." Abraham spoke to Radar Online exclusively in the aftermath of Lowry's request and declined her invitation outright.
"Those who bully would not be a fit for an anti-bullying match. The Teen Mom cast is riddled with negativity, bullying and acts that are unhealthy, Abraham said about Lowry. "I look forward to going in the ring with someone with integrity so it's a great boxing match for all to watch!"
Abraham has yet to respond to comments Lowry made to Nati but hopefully the two can one day bury the hatchet.