Why 'Tenet' Is the 'Perfect Movie' to See in Theaters, According to Star John David Washington
Tenet is shaping up to be a bona fide summer blockbuster. And the star of the action flick, John David Washington, told Good Morning America that it is a great film to get audiences back in theater seats.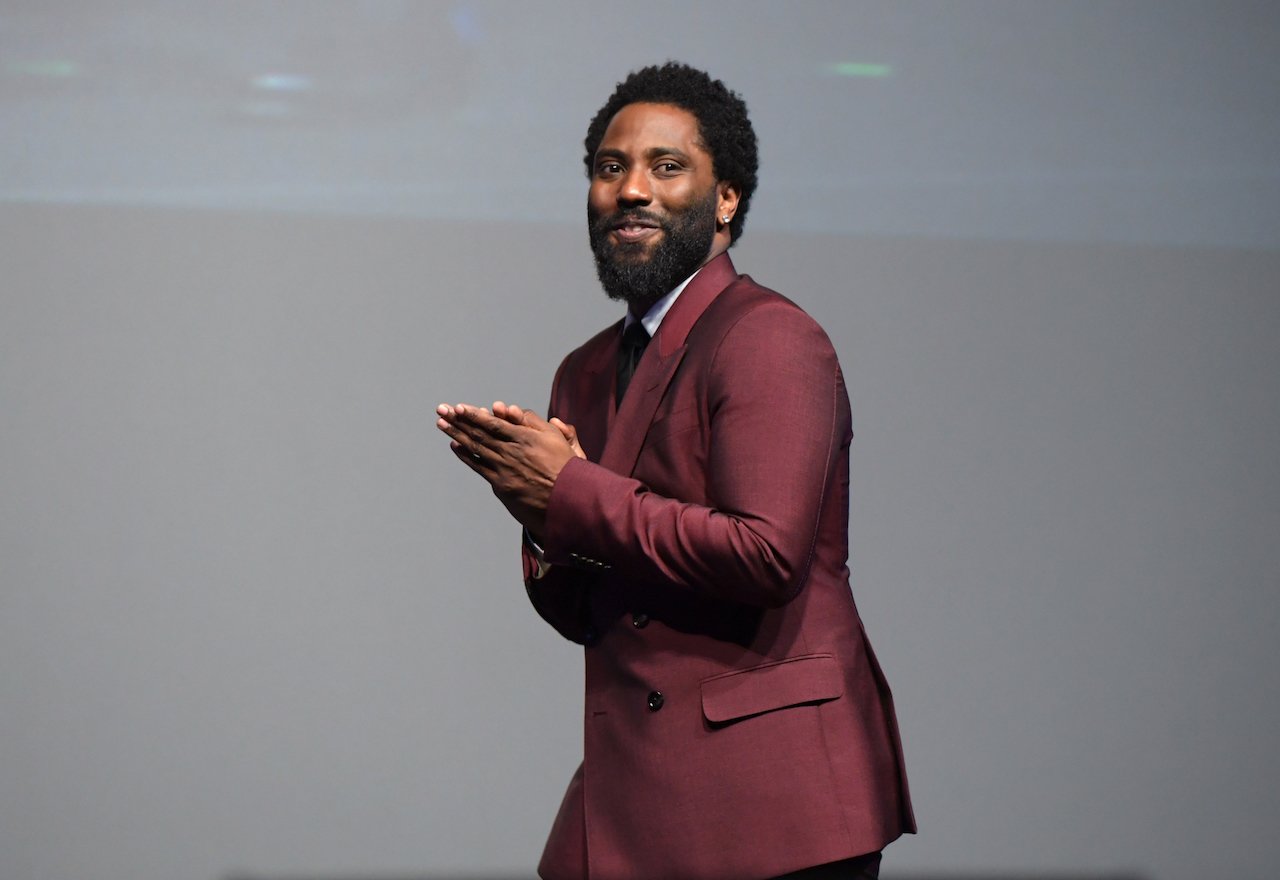 'Tenet' is a high-concept film
Christopher Nolan, the mind behind The Dark Knight trilogy, Inception, and other cinematic stunners, wrote and directed Tenet. With his track record of creating visually spectacular action flicks, Nolan's fans are prepared to take an exhilarating ride with his latest masterpiece.
Nolan opened up about making the film in a behind-the-scenes video. He explained, "Tenet is an espionage story. It's a classic spy story. I grew up loving spy movies, but to make it sing to today's audiences, I sort of felt like for me to really engage with it, I wanted it to have bigger possibilities."
And according to Tenet star, Robert Pattinson, Nolan delivered on his promise. In the BTS featurette, Pattinson touted, "It's the biggest movie anyone's ever done, ever. No one's doing this stuff, and I don't think they ever will again."
The innovative movie-making techniques that Pattinson hinted at involve Tenet's high-concept plot. The film revolves around reversing the entropy of an object. Hence, the storyline required some tricky stunt work and inventive acting methods, including performing backward.
John David Washington explained why 'Tenet' is the perfect movie to see on the big screen
Washington stars in Tenet as The Protagonist, a highly skilled and intelligent operative. In an interview with Good Morning America, the actor highlighted the film's impressive scale, saying, "It's an event film, especially during this time. There's nothing more eventful than being able to go to the movies and see something like this."
Movie theaters have taken a hit during the COVID-19 pandemic. But with social distancing and deep-cleaning practices in place, many theaters are opening their doors to movie-lovers. And according to Washington, Tenet could be the ideal film to get fans out of the house and back to the movies.
Alongside Washington and Pattinson are dramatic heavy-hitters Elizabeth Debicki, Aaron Taylor-Johnson, and Michael Caine in co-starring roles. Plus, Washington teased that fans can expect the big film to have Nolan's signature plot twists.
Washington told Good Morning America, "It's an ambitious film. It's his biggest film he's ever done. [It's] Christopher Nolan's spy genre, action thriller. But it's the Christopher Nolan genre, so there are going to be twists and turns. It's going to make you think just enough. But it's something that you can enjoy [and] experience IMAX in the movie theater. It's the perfect movie to get back to theaters for."
'Tenet' is now playing in theaters
Tenet hit theaters in several international markets in August with a healthy $53 million opening, according to Box Office Mojo. The film debuted in the United States on Sept. 3, amid positive buzz and anticipation. It remains to be seen if domestic audiences will return to theaters for Tenet, but having an acclaimed director and star-studded cast attached can't hurt.
Follow Erika Delgado on Twitter.