Why 'That' Moment with Jay-Z in an Elevator is Still Talked About Today
Why did Solange Knowles attack Jay-Z in the MET Gala elevator in 2014? Years later, there hasn't been a conclusive answer to the infamous Beyoncé, Jay-Z, and Solange elevator video. The family's initial statement addressed the fight but left a lot of questions unanswered. In 2017, Jay-Z addressed the issue again, but he only expressed …
Why did Solange Knowles attack Jay-Z in the MET Gala elevator in 2014? Years later, there hasn't been a conclusive answer to the infamous Beyoncé, Jay-Z, and Solange elevator video. The family's initial statement addressed the fight but left a lot of questions unanswered. In 2017, Jay-Z addressed the issue again, but he only expressed that he and Solange had made up since the altercation. The Knowles-Carter family has always been relatively private; it's no surprise that they would stay quiet about this incident. But this reticence has only added to the mystery and intrigue. Was it a simple dispute about an after-party? Was Solange drunk and unhinged? Or was Solange trying to stand up for her sister after some indiscretion of Jay-Z's? With the combined fame of these three people, it's no surprise that fans are still intensely curious about what happened in that elevator.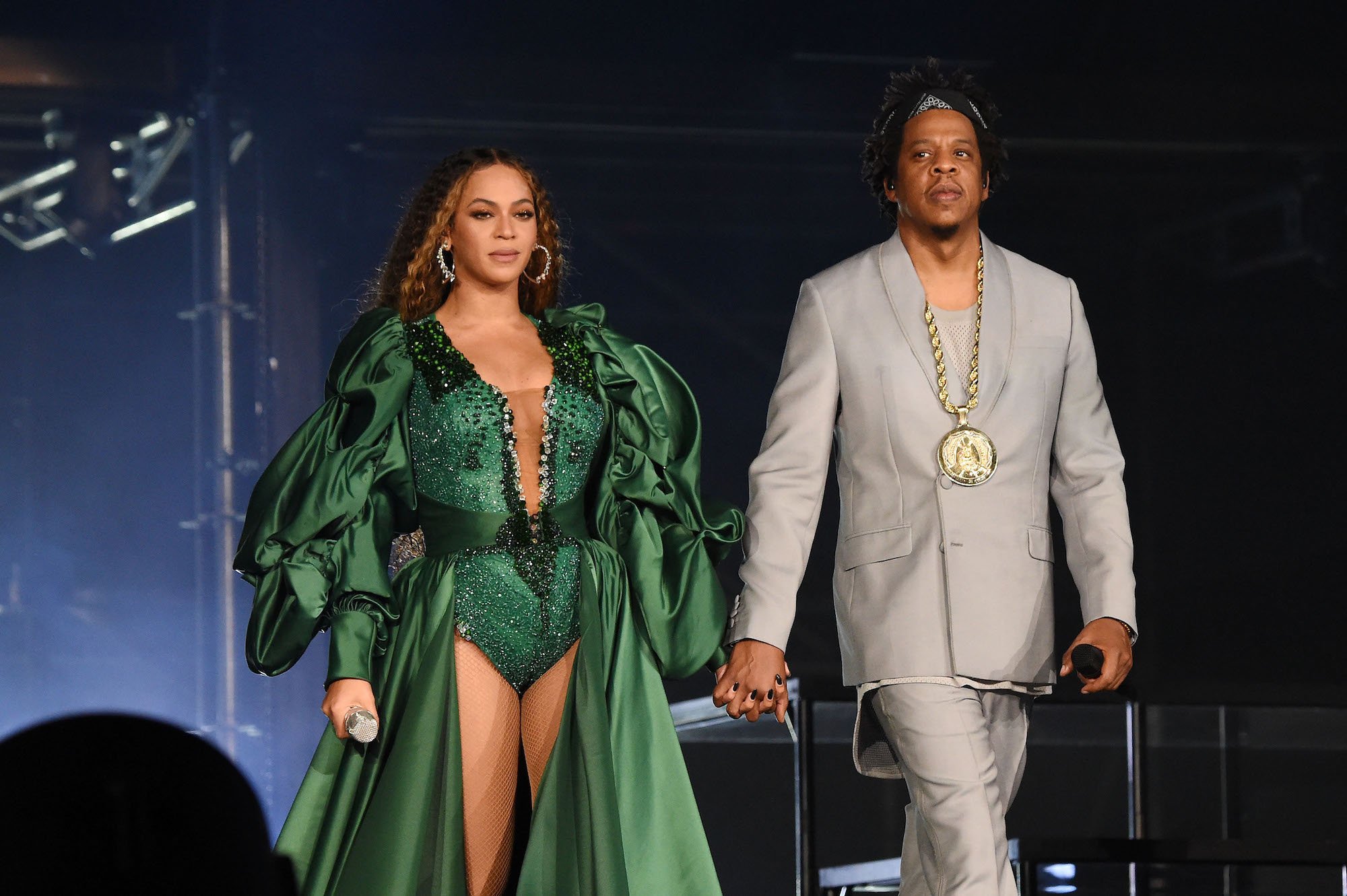 Rihanna's after-party
One of the major theories revolves around an after-party hosted by Rihanna. According to anonymous sources speaking with the New York Daily News, some friends of Solange's had attended an after-party and wanted to continue at Rihanna's private event. Jay-Z wouldn't sanction this, even though he intended to go to Rihanna's party without Beyoncé. Sources also claimed that Solange had been drunk at the time, which lowered her inhibitions enough to start a physical fight.
This theory is plausible enough. However, the people who gave this description of the events have remained anonymous, so we can't know for sure if the sources were actually on the scene. There are no statements from Rihanna to verify this, and overall it seems to be a rather minor spark towards what looks like a major fight.
Solange protecting her sister
In 2014, rumors were spreading that there were problems in the Knowles-Carter marriage. This footage only furthered these rumors. There had to be something serious that pushed Solange to attack her brother-in-law since Solange is not typically known for getting in fights. It would make sense for her to be standing up for her sister, instead of suddenly snapping for no reason.
The rumors continued through Jay-Z and Beyoncé's 2014 tour. On podcast Even the Rich, the hosts mention how fans of Beyoncé and Jay-Z referred to this tour as the "Save Our Marriage Tour." There were rumors of Beyoncé renting an apartment alone, and of a marriage counselor being with them on the tour. At one point there were fears that the tour would be cut off prematurely.
These fears, however, didn't materialize. If Jay-Z and Beyonce intended to save their marriage with a tour, it may have worked. Despite tensions that clearly existed between Jay-Z and Beyonce's family, it seems like they've repaired their relationships. Perhaps Solange trying to start a fight with Jay-Z was the wake-up call that the couple needed.
'Lemonade' and infidelity
The rumors about Jay-Z's infidelity resurfaced with the release of Beyoncé's 2016 album Lemonade. On this album, Beyoncé essentially confirmed what fans had believed for years: that Jay-Z was cheating on her, with a lyric mentioning an unnamed "Becky with the good hair." It has never been revealed who this Becky with the good hair is, but the most plausible rumors have centered around Rachel Roy, a fashion designer with business ties to Jay-Z, as reported by Popsugar.
Silence
The video of the dramatic elevator fight lacks something important: sound. You can see Solange approaching Jay-Z, then suddenly attacking him before the security guard jumps in and grabs her away. Even as the security guard holds Solange back, she's clearly yelling something at Jay-Z. You can see Solange's anger, but you can't see what it was that sparked her rage.
There's no explanation given in the video. There hasn't been any explanation given after. Fans are left having to piece through interviews, social media posts, tabloids, and albums to understand the context of the elevator moment. And while Beyoncé, Jay-Z, and Solange's collective fame meant that everyone would be talking about the elevator incident regardless, the rumors surrounding Jay-Z's cheating and the massive success of the album that addressed them led to fans talking and theorizing about the elevator moment for years.
After six years, we still don't have any conclusive answers to the questions that the video raised. However, fans are always eager for more information, and maybe one day soon we'll know just what set Solange off.